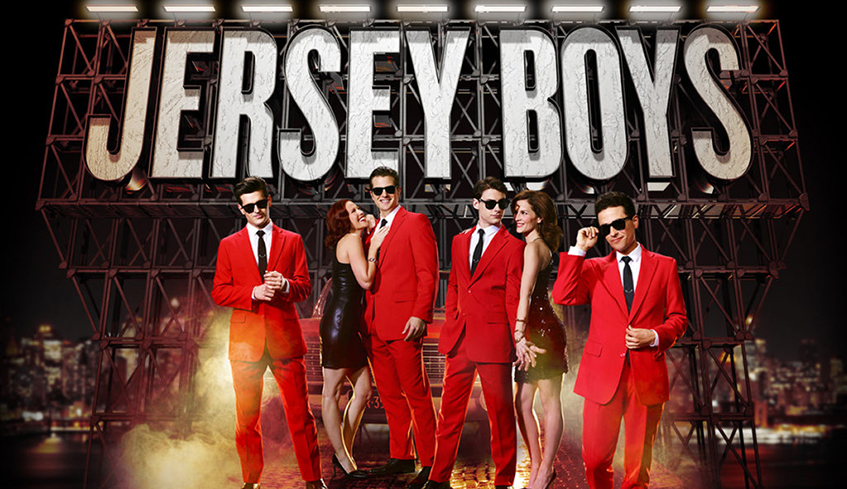 By Whitney South, Best of London. 09.03.19
From the inspiring true story of a woman's rise to stardom, to an epic event sure to get everyone step-dancing in the aisles, Budweiser Gardens has announced its new season of Broadway in London, direct to the Start.ca Performance Stage.
And it's a tradition that has been ongoing since the venue first opened its doors over 15 years ago.
Working alongside Innovation Arts & Entertainment, the venue has seen plenty of shows over the years, and direct from New York, the best of Broadway is once again on its way.
Announced Aug. 30, the 2019-2020 line-up includes three titles, the Tony & Grammy Award-Winning offering Beautiful – The Carole King Musical, the Tony Award-Winning Jersey Boys, and the international Irish dance phenomenon Riverdance.
In addition, this year Season Ticket Holders are being offered first access to the venue's Season Special Option: Harry Potter and the Prisoner of Azkaban in Concert, featuring the London Symphonia.
As always, season ticket holders have exclusive access to the season lineup before the general public and can save up to $40 more than purchasing a single ticket.
Broadway in London 2019-2020 Season
Beautiful — The Carole King Musical
October 22, 2019
The inspiring true story of King's remarkable rise to stardom, from being part of a hit songwriting team with her husband Gerry Goffin, to her relationship with fellow writers and best friends Cynthia Weil and Barry Mann, to becoming one of the most successful solo acts in popular music history. Along the way, she made more than beautiful music, she wrote the soundtrack to a generation.
Featuring a stunning array of beloved songs written by Gerry Goffin/Carole King and Barry Mann/Cynthia Weil, including You've Got a Friend, One Fine Day, Up on the Roof, You've Lost That Lovin' Feeling, Will You Love Me Tomorrow, and (You Make Me Feel Like A) Natural Woman, this crowd-pleasing international phenomenon took home two 2014 Tony Awards and a 2015 Grammy Award.
Jersey Boys
November 9, 2019
They were just four guys from Jersey, until they sang their very first note. They had a sound nobody had ever heard . . . and the radio just couldn't get enough. But, while their harmonies were perfect on stage, off stage it was a very different story — a story that has made them an international sensation all over again.
Go behind the music and inside the story of Frankie Valli and The Four Seasons in the Tony Award-winning true-life musical phenomenon, Jersey Boys. From the streets of New Jersey to the Rock and Roll Hall of Fame, this is the musical that's just too good to be true.
Featuring such legendary Top 10 hits as Sherry, Big Girls Don't Cry, Walk Like A Man, Can't Take My Eyes Off You, and December, 1963 (Oh What A Night).
Contains authentic, "profane Jersey language" and is recommended for ages 12 and up.
Riverdance, New 25th Anniversary Show
March 3, 2020
A powerful and stirring reinvention of this beloved favourite, celebrated the world over for its Grammy Award-winning score and the thrilling energy and passion of its Irish and international dance.
Twenty-five years on, composer Bill Whelan has rerecorded his mesmerising soundtrack while producer Moya Doherty and director John McColgan have completely reimagined the ground-breaking show with innovative and spectacular lighting, projection, stage and costume designs.
Immerse yourself in the extraordinary power and grace of its music and dance — beloved by fans of all ages. Fall in love with the magic of Riverdance all over again.
Harry Potter and the Prisoner of Azkaban in Concert
May 23, 2020
Relive the magic of Harry Potter soaring across the big screen in high-definition and experience the music of a live symphony orchestra performing John Williams' unforgettable score. Get ready to encounter a Dementor, ride the Knight Bus and discover just who Sirius Black really is.
Justin Freer, President of CineConcerts and Producer/Conductor of the Harry Potter Film Concert Series explains, "The Harry Potter film series is a once-in-a-lifetime cultural phenomenon that continues to delight millions of fans around the world. It is with great pleasure that we bring fans for the first time ever an opportunity to experience the award-winning music scores played live by a symphony orchestra, all while the beloved film is simultaneously projected onto the big screen. This is truly an unforgettable event."
For more information, or to purchase tickets, visit www.broadwayinlondon.com.