London's 2017-2018 Fall/Winter Visitor Guide
The Forest City's official guide to the best of London, Ontario.
Learn about fun destinations to visit with your family, London's music scene, must see upcoming events, featured neighbourhoods, attractions, dining, shopping and much more.
View the London Visitor Guide online edition
Request your free London Visitor Guide print edition.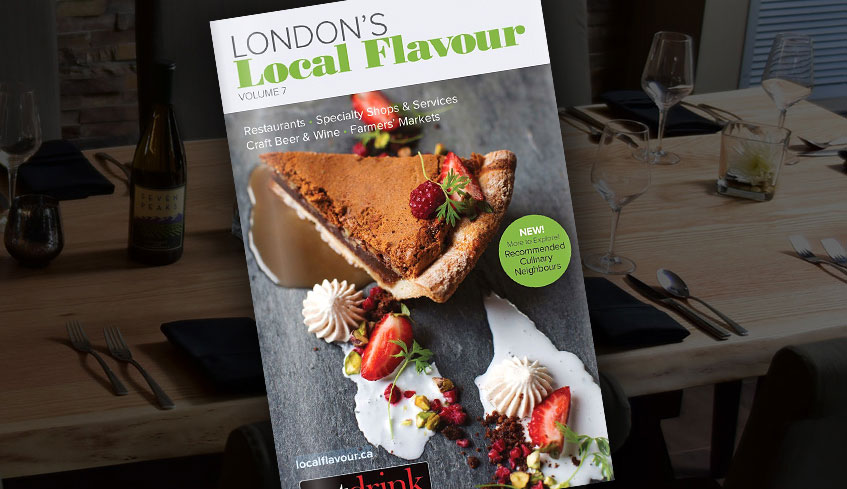 London's 2016 Local Flavour Culinary Guide
London is cooking with Local Flavour!
Get a glimpse into London, Ontario's food scene. Includes detailed restaurant profiles, artisanal producers, specialty food shops, farmers markets and much more.
View the Tourism London's 2016 Culinary Guide online edition.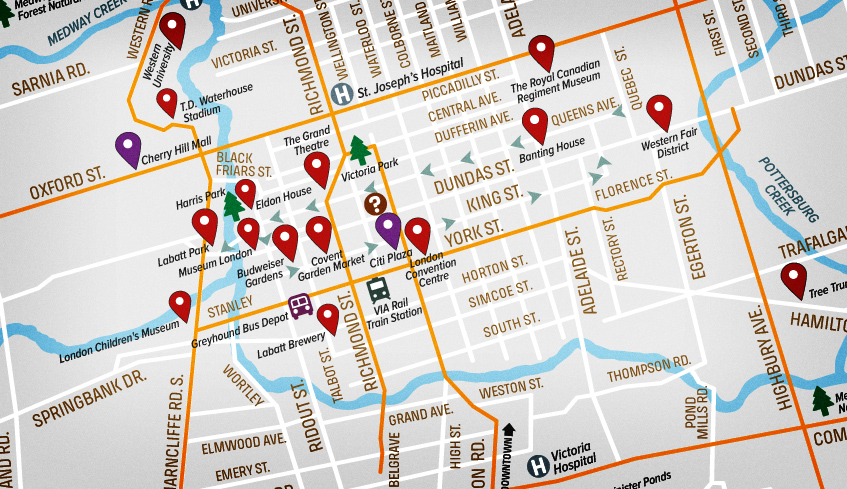 MAP OF London
Get an overview of London's major points of interest, parks, golf courses, highways and more with this regional map of London.
Download the London Area map (PDF).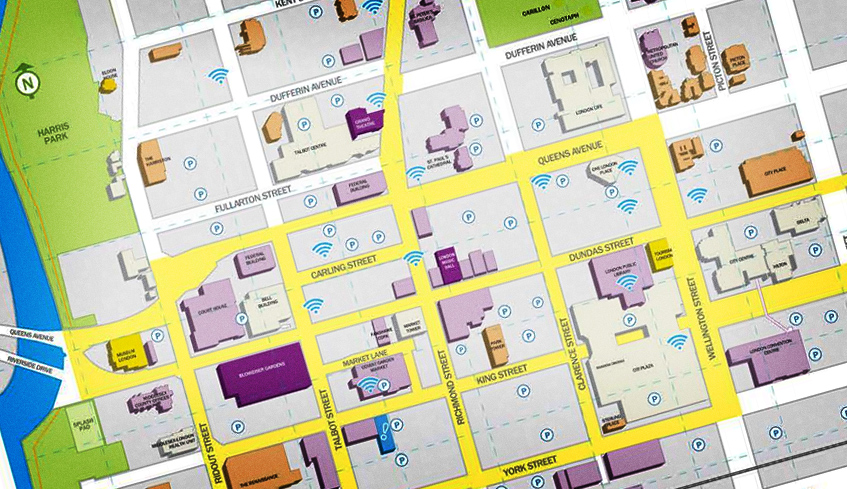 MAP OF DOWNTOWN London
Check out the Downtown London map to find streets, areas to park and specific businesses that offer free Wifi within their businesses. Free public WiFi is available throughout the downtown via the London LAWN. The boundaries of the London LAWN are York Street to Kent Street, and Colborne Street to Ridout Street. Get on LAWN at: www.londonLAWN.ca
Download the Downtown London map (PDF).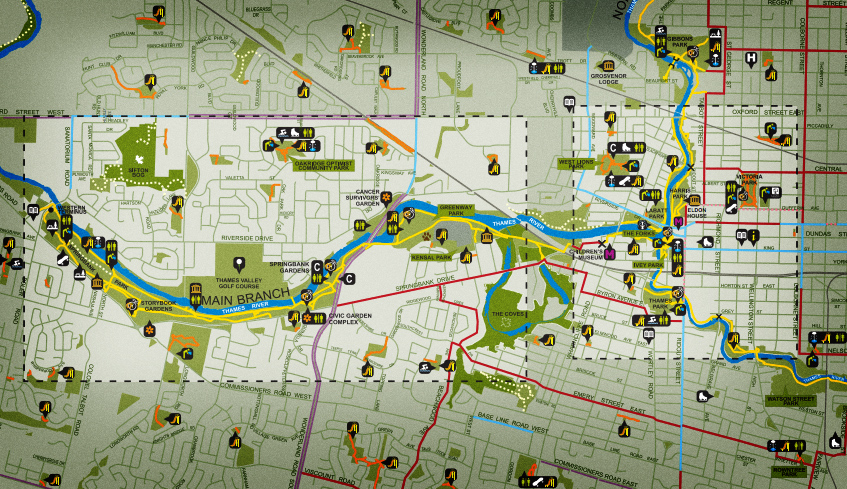 Explore London By Bike Or On Foot
On-Street Routes, Off-Street Routes And Multi-Use Pathways Map
The City of London supports walking and cycling as active ways to enjoy the many special features London has to offer either as a recreational pastime or as a means of transportation. Routes within the city consist of on-street routes, off-street routes and multi-use pathways.
Download the London Bike and Walk map.