So you don't feel like taking on the host responsibilities of what a post-Super Bowl party has to offer, neither do we. Whether you're a Patriots or Eagles fan I think we can all agree that we're fans of good food, even better company and of course Justin Timberlake!
Super Bowl 52 is set to be played on Sunday, February 4, 2018 and we've got some of the best places to watch it in London! Let our local business' take the stress off of you and enjoy copious amounts of wings with the best local brews.
We've made it easy for you this year. Here is a list of a few local restaurants and their Super Bowl deals!

Palasad london
South Address: 141 Pine Valley Blvd
North Address: 777 Adelaide St N
Website: www.palasad.com
With two locations and opposite ends of town you can't go wrong with choosing Palasad to host your Super Bowl 52 celebrations. Their Bud Light Super Bowl Party will begin at 5 PM (but I would suggest arriving early) and will include a live broadcast with London's Best Rock FM 96's Taz & Jim Kelly! Your night here will consist of $2 bowling (during the game), half price chicken wings, touch down dance offs, a hot wing eating contest and many prizes to be won. Palasad is giving away the chance for all football fans to win a recliner, beer fridge or a TV! You can't go wrong with bringing the party home.
Palasad London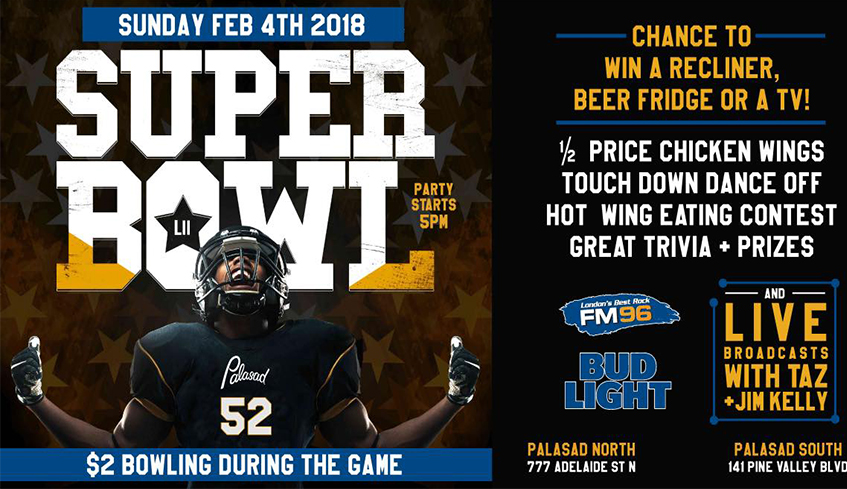 Joe Kool's
Address: 595 Richmond St
Website: www.joekools.ca
Joe Kool's is one of London's premiere celebration locations whether it be a birthday, reunion or even Super Bowl 52! No matter what you're celebrating, everyone is guaranteed to have a good time because of the atmosphere. This year, they are offering $20 tax included jugs of Bud, Bud Light, Coors and Canadian – that way, you can focus on the game instead of running out of beer! And of course, what would the Super Bowl be without food? Kool's is offering $9.99 pound of chicken wings but I would highly suggest their nachos as well. Remember to reserve your table in advance!
Joe Kool's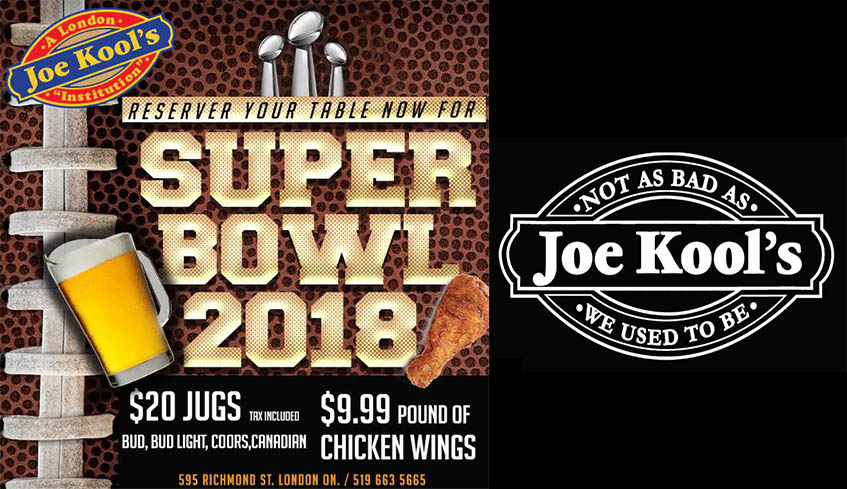 Shelly's Tap and Grill
Address: 591 Wellington Rd
Website: www.shellystapandgrill.com
If you're looking for a unique food experience for Super Bowl 52 Shelly's Tap and Grill is offering a Football Inspired HOT DOG menu. As a hot dog enthusiast, you can definitely catch me here starting at 4 PM ordering "one of each". For only $6 and served with potato chips, you can find yourself enjoying a New England Gronkowski, Under Dog Philly Cheese Steak, Chicago, a Montreal Steamie or their ALL-YOU-CAN-EAT Chicken Special! Find out more on Shelly's Facebook page.
Shelly's Tap and Grill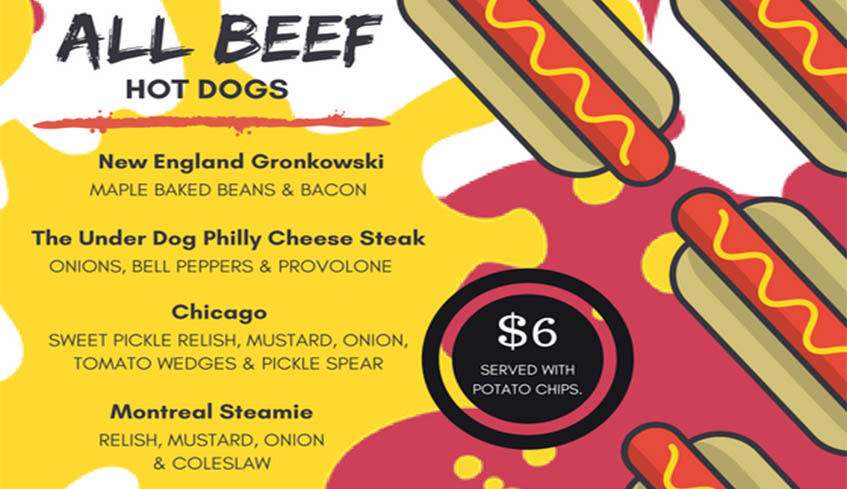 Bull & Barrel
Address: 359 Talbot St
Website: www.bullandbarrel.com
If you choose to catch this year's Super Bowl at the Bull & Barrel it will be like a live experience with their 11HDTV's with concert audio sound system! They're offering all you can eat chicken wings with over 40 different sauces/dry rubs for you to try. How many can you get through while watching the Pats and Eagles battle it out? With $4.50 Bud/Bud Lights make sure you arrive before 5 or make your table reservation ASAP because it is expected to be a packed house. Book online or call 519-601-8155.
Bull & Barrel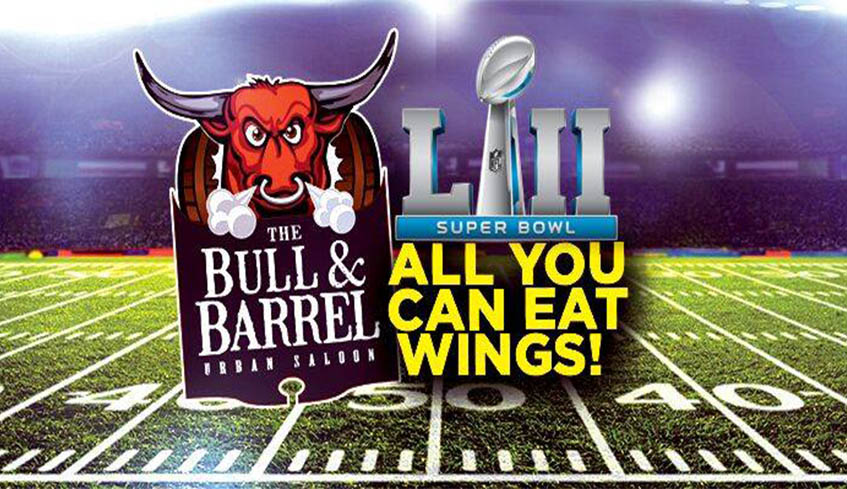 The Ceeps
Address: 671 Richmond St
Website: www.ceeps.com
If you like football and food, this is the place to be on Sunday, February 4, 2018! Offering a $15 all you can eat buffet featuring pizza, wings, nachos and poutine is a Super Bowl Sunday dream. If the $15 buffet has already sold you, it gets better… Ceeps is offering tons of prizes to be won and a 12-foot viewing screen! Make sure to book your table reservations by texting 519-319-3839.
The Ceeps


If you have yet to make Super Bowl 52 arrangements, check out the options listed above to fulfil your Super Bowl stomach's dream! Make sure to contact your chosen location about reservations as they are expected to fill up fast. Don't forget to tag #LdnEnt in your Super Bowl experience to be featured on our website!