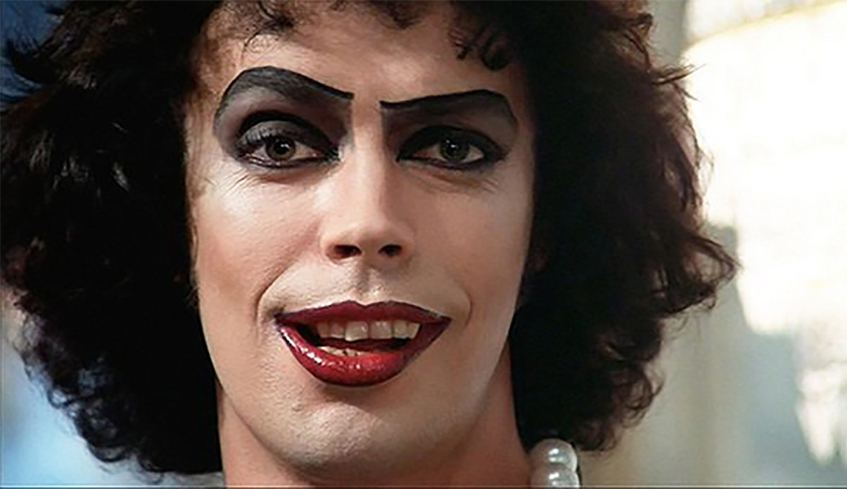 By Whitney South, Best of London. 04.02.19
Known for a diverse career encompassing some of the most memorable characters in theatre, TV and film — Tim Curry is a force to be reckoned with.
This fall, the fierce funny man will hit the stage at London Comic Con, as well as meet with fans for photo ops and autographs.
We already see you shivering with antici…pation.
For Andrew Kitt, president of London Comic Con, bringing Curry on board for the event's sixth celebration of the very best in pop culture is something of a dream come true.
"Tim Curry is a personal favourite for me because he has the ability to encapsulate his characters in persona and appearance that just draws the viewer into the story on the screen," he explained, adding the actor maintains the uncanny ability to make viewers believe in what they're seeing.
"He was able to do it all with such a wide range of characters, both frightening or funny, which is why he's regarded as one of the best actors, ever."
The first time Curry really made an impression on Kitt was as the iconic Pennywise in the TV mini-series It — though the organizer admits he may have been a little too young at the time to really take it all in.
"Basically, he gave me nightmares," Kitt said with a laugh. "But now, IT is an absolute favourite movie of mine."
Widely known as Frank-N-Furter from the cult classic The Rocky Horror Picture Show, Curry has brought unforgettable performances to the masses from taking on the role of the Darkness in Legend to making us laugh in movies like Home Alone 2, Muppets Treasure Island, and The Wild Thornberrys.
Presented by Start.ca, London Comic Con is billed as the largest comic, sci-fi, horror, anime, and gaming event in southwestern Ontario, and has become a must-attend event for pop culture fans, welcoming over 10,000 ticketholders annually from around the world. This year, organizers announced the event would experience a big move, taking over the London Convention Centre Oct. 5 and 6.
Over its run, London Comic Con has enjoyed its share of big-name talent, including William Shatner, Ron Perlman, Alan Thicke, Mick Foley, LeVar Burton and more — and the addition of Curry is no exception.
Coupled with a move to what organizers see as greener pastures, and 2019 is shaping up to be quite the year, indeed.
"We've been so fortunate to be able to grow London Comic Con year after year and felt now was the time to give the event the royal treatment," said Kitt. "By bringing it to the heart of the city, we're laying a solid foundation for the con to take over the entire convention centre with confidence, knowing we'll pack every square inch of the venue with vendors and attractions."
London Comic Con, the place to celebrate all things pop culture, will take over the London Convention Centre (300 York St.) Oct. 5 to 6, while celebrity and event announcements will continue in the coming weeks.
Photo op packages go on-sale Saturday, April 6 at 9 a.m. on the event website.
Limited quantities available and are guaranteed to sell out.
For more information, or to purchase advanced tickets, visit www.londoncomiccon.ca.