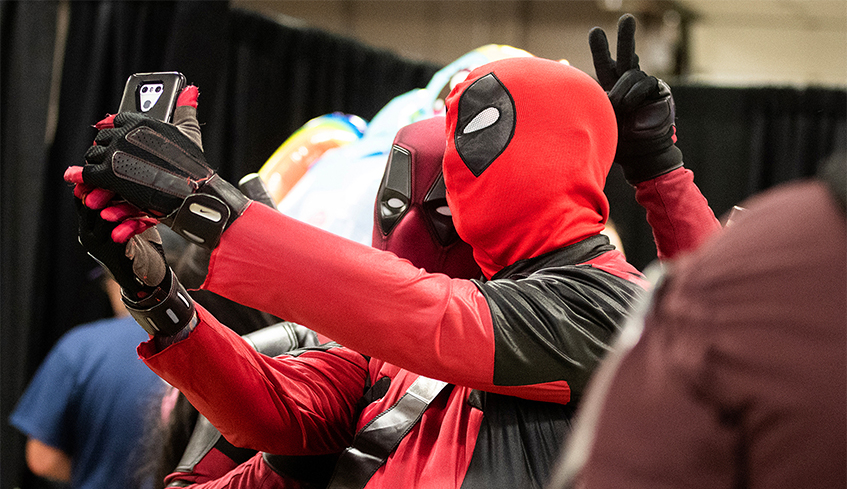 By Whitney South, Best of London. 01.07.19
Heading into its sixth year, London Comic Con recently announced a couple of big changes, including plans to take over a new venue in fall of 2019.
From Oct. 5 to 6, pop culture and sci-fi enthusiasts from Ontario and beyond will make their way to the London Convention Centre, eager the take in everything from celebrity talks and photo ops, to comics and collectibles.
The event has also declared its status as permanent fixture for the site over the next several years, cementing their place in the downtown core.
According to Andrew Kitt, president of London Comic Con, the move will not only make the first weekend in October as a must-do in any fan's calendar, but also enable the event to plan ahead for years to come, continuing to secure both merchants and top-quality guests.
"Providing London Comic Con with consistent dates each year, and dates that do not coincide with other conventions in North America, will ensure we have a stellar celebrity line-up and a show floor packed with the best vendors from across the country," he said.
Over its five-year run, London Comic Con has enjoyed its share of big-name talent, including William Shatner, Ron Perlman, Alan Thicke, Mick Foley, LeVar Burton and more, much to the delight of over 10,000 ticketholders passing through the doors each year.
The event has continued to grow so quickly, in fact, organizers felt it was time to seek out a venue that could better suit their needs.
"The event will occupy every square-inch of the convention centre to bring fans a pop culture experience that will even surpass our previous years," Kitt explained. "The downtown location and stunning venue will certainly cement London Comic Con as a destination event on the convention scene."
In particular, organizers say they're interested in tapping into the technological infrastructure the London Convention Centre has to offer in order to enhance the fan experience, including digital signage that can be combined with the event's intuitive app, giving fans the chance to program their own path through the weekend.
One thing that hasn't changed is London Comic Con's devotion to supporting the Children's Health Foundation through onsite fundraising efforts and bringing awareness to the annual Extra Life event, which has united thousands of gamers around the world since 2008, playing games in support of their local Children's Miracle Network Hospital.
To date London Comic Con has raised over $8,000 to better the lives of the area's sick children and plans to continually enhance fundraising efforts each year though a strategic collaboration with title sponsors Start.ca and the Children's Health Foundation.
In addition, for those who just can't wait to hit the convention floor this October for some pop culture fun, the London Knights, along with London Comic Con and Start.ca will present a Superhero-themed night on Monday, Jan. 14, with photo ops pre-game thanks to local cosplayers. The Knights will also be getting in on the fun as the team will wear the throwback jersey that donned the aptly nicknamed 'Spider-Knight' logo.
London Comic Con, the largest comics, sci-fi, horror, anime, and gaming event in southwestern Ontario will take over the London Convention Centre Oct. 5 to 6, while celebrity and event announcements will kick off in the coming weeks.
For more information, or to purchase advanced ticket, visit www.londoncomiccon.ca.