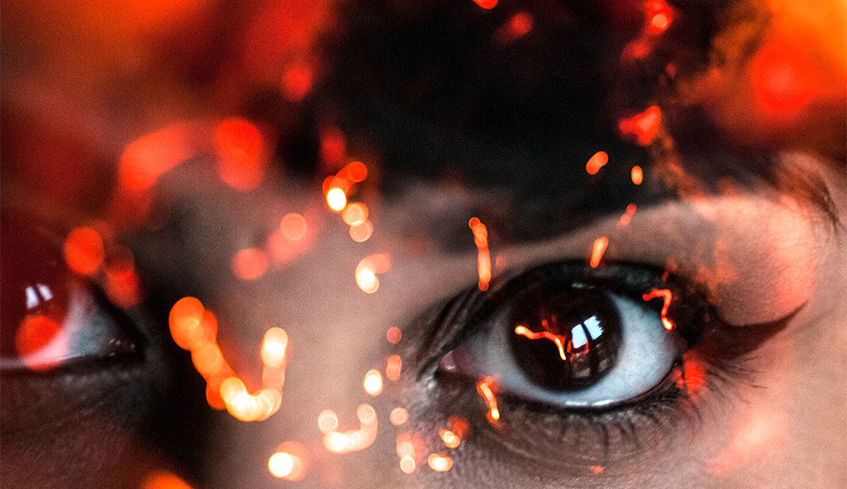 By Whitney South, Best of London. 01.09.19
To quote iconic French artist Henri Matisse, creativity takes courage.
And for local creator Echo Gardiner, it's a sentiment that continues to ring true.
On Tuesday, Jan. 15, the self-confessed daydreamer will open the doors on her first-ever solo photography exhibit, Idiom, at the TAP Centre for Creativity, supported by the London Arts Council through the City of London's Community Arts Investment Program.
"I'm feeling accomplished . . . I'm at a point where I'm just so happy and excited to share what I've been working on," she said. "This is essentially me putting my last year up on display."
No stranger to London's art community, Echo has worked as a professional photographer and mixed media artist for the better part of a decade — cementing herself as a creative force to be reckoned with in the Forest City and beyond.
Basically, Idiom is a chance to stretch her artistic muscle — taking things to a whole new level.
Taking inspiration from a word describing a phrase or expression that encapsulates figurative meaning, as well as offering cultural understandings into societal standards, principles and beliefs, the exhibit celebrates a playful study on metaphor.
Its statement reads: I want to explore how idioms and metaphor can provide insight into our culture and illustrate how the human condition knows no geographical borders or linguistic barriers. Fourteen phrases from various cultures/languages that call London, Ontario home.
More than just validation, it's another stepping stone in the artist's ever-blossoming career.
And it's been quite the process — and in reality, one that began four years ago.
"I was chatting with one of my models about language and wordplay and whatnot, and we were playing around with the idea of idioms and phrases," Echo explained, adding the shoot was more or less a chance to see if she could communicate certain metaphors with art, stripping them down to their most essential elements. "It worked, and I was so happy with the final product. It was a beautiful set — but then I put it away and forgot about it for four years."
Fast forward to 2018, when the artist was once again eager for inspiration, and decided to draw on the idea for something much, much bigger, giving the audience more to visually chew on, as well as a community aspect.
In the end, Idiom will showcase more than 30 brand new images, the result of 14 shoots over six months — completed in addition Echo's fulltime job and photography business. To say there was a lot of planning involved is a bit of an understatement.
"Some shoots took anywhere from a couple hours to a whole day — one even required the use of a dairy farm which took a couple weeks to put together, and an hour to lure cows out of a barn," she said with a laugh. "Every single shoot was its own little project with different times and energy."
Echo's love of photography began when she first picked up a camera at just 15 years old. Ever since, the artist has continued to make a name for herself in a number of niches from portraiture to creative, often seeing herself as a voyeur, and credited with capturing moods and subtle movements of her subjects, all with a love of light and colour.
Now, Idiom is the culmination of a dream.
"It's about creating an experience — for people to come in and look in and interact with the pieces," said Echo. "It's also about pushing photography as its own medium and form of communication outside of just the fine arts. It's been exhausting and absolutely exhilarating – I can't wait for opening night."
Idiom: A Photography Study by Echo Gardiner takes over the TAP Centre for Creativity on Tuesday, Jan. 15, with an opening reception running from 6 p.m. to 8 p.m., and closes on Saturday, Jan. 19.
For more information, visit artsproject.ca.