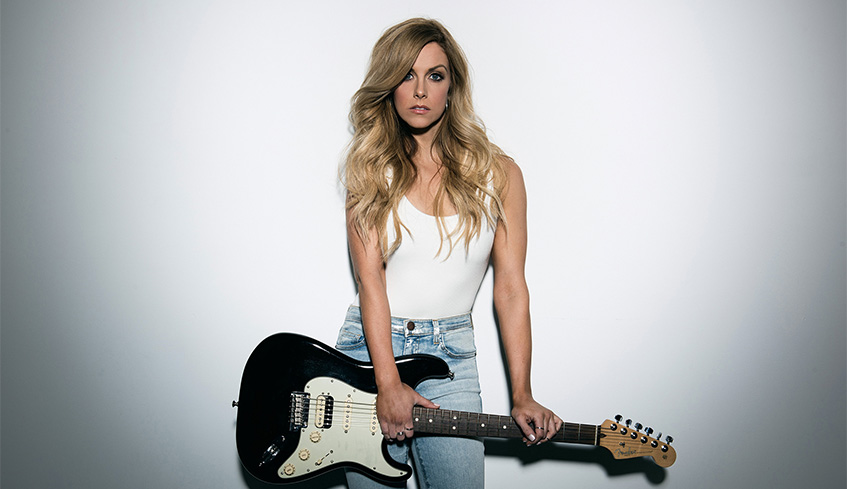 By Whitney South, Best of London. 09.13.18
A shooting star continually on the rise, Calgary's Lindsay Ell is taking her music to new heights.
After blowing listeners away with her debut album, The Project — which garnered praise from both fans and critics on both sides of the border — the musician has continued to carve her own path, and she's having a blast doing it.
"It's been so flippin' crazy. There's nothing better than standing on a stage and hearing thousands of people sing your song back to you," she explained. "Nothing else in life is going to be able to top that for me — it's the reason I wake up every morning and keep working so hard . . . the coolest feeling."
In just a couple days, Ell will make her way to London as part of Keith Urban's Graffiti U Tour, hitting Budweiser Gardens Saturday, Sept. 15.
More than just your typical opening gig, getting the chance to appear with one of her long-time idols is something the musician describes as nothing less than humbling.
"Keith has been a role model of mine ever since I was a little girl — just the way he performs, the way he plays guitar, the way he is as a person — I just look up to him a lot in a lot of different ways," she said. "When he asked me to be a part of the Graffiti U Tour, especially part of the Canadian leg, it was just so special. I can't wait to kick things off."
Known for her funky, bluesy, and at times brutally honest lyricism, it's easy to see where the musician's heart is on each and every track. As far as inspiration, Ell maintains that comes mostly from her own life, while working closely with producer Kristian Bush of Sugarland for the last couple years has enabled her to write from a more honest perspective — one fans can truly identify with.
"I'm hoping they can listen to a song and understand what it feels like," she said. "It's almost like the more descriptive I get, the more they can relate to it and the more human it becomes."
It's safe to say the country community is soaking it up.
In addition, while The Project's first single, Waiting on You, was the perfect combination of those traits, long-time fan favourite Criminal earned her the top spot at both Mediabase and BDS Canadian country radio charts, making her the first Canadian female artist to hit No. 1 in Canada since Terri Clark's In My Next Life 10 years ago.
Through it all, Ell has traveled the world with The Band Perry and Luke Bryan, showcased her multi-instrumental dexterity as one of CMT's Next Women of Country, and recently walked the red carpet and performed at the 2018 Canadian Country Music Association (CCMA) Awards in Hamilton, nominated for both Female Artist and Album of the Year.
Now, in addition to hitting the road with Urban, Ell is set to embark on her first-ever headlining tour, hitting 15 U.S. dates from October to January — a thrilling prospect to be sure.
"It's kind of like you're standing on the diving board and you just have to pick a time to jump off and jump on in," she said with a laugh. "It's going to be a really exciting fall."
Keith Urban's Graffiti U Tour featuring Lindsay Ell hits Budweiser Gardens Saturday, Sept. 15.
For more information, or for tickets, visit www.budweisergardens.com.