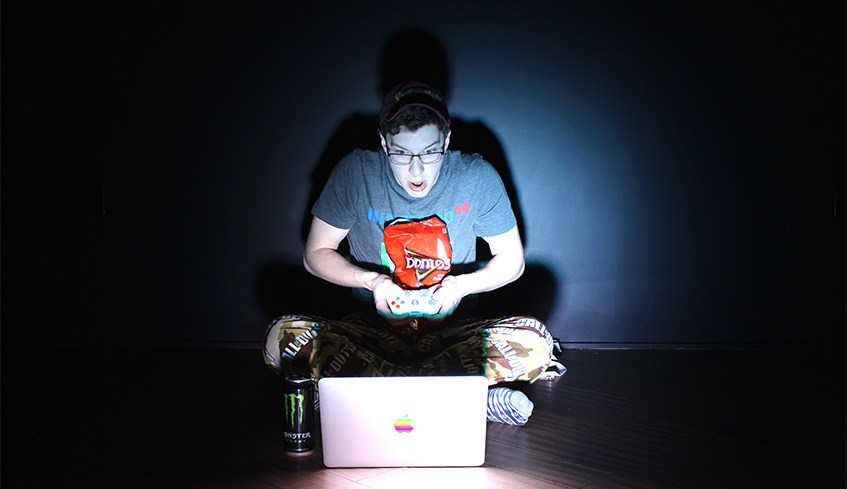 By Whitney South, Best of London. 05.25.18
When it comes to keeping a secret, few 13-year-olds could hold a candle to Patrick Avery-Kenny.
Now 25, the aspiring actor and playwright is laying it all on the line with Gamer Boy, one of 36 offerings taking over the city for this year's London Fringe Festival, kicking off Tuesday, May 29.
The one-man show follows Avery-Kenny as he travels across North America, unbeknownst to his parents, to take a stab at professional video game stardom.
Told from the perspective of his future self, the journey is billed as a gaming obsession taken 2,299 km too far.
"During that time, I wanted to be a professional video game player, it was my life goal," Avery-Kenny explained. "After I qualified, I had the plane ticket and the entry fee all taken care of, I just needed to get there — I just didn't want my parents to say no."
While mom and dad were happy to allow their son to head off for a weekend "at a friend's cottage," the young gamer trekked to Dallas, Texas, intent on making his dreams come true.
As for what happened next? Well, you'll just have to head for a night at the theatre to find out.
The idea for Gamer Boy hit Avery-Kenny after constant retellings seemed to entertain more than just his peers. Add in the very concept of the Fringe Festival, and the writer hoped he may have a hit on his hands.
"With Fringe, the shows can be about anything . . . and it's also a place where you can really let your creativity shine," he said, adding while he always knew he wanted to be a part of the festival, he didn't always know what story to tell. "The audience is coming to see you and your ideas, and I think that's really important, and cool — you can really grow as an artist from an experience like that."
Choosing to let his secret public was a big game-changer — mainly because it was time to finally tell his parents.
"I told them about it last Christmas when I found out I was doing the show, because I needed that reaction to add to the story," he said with a smile. "I told my twin brother a year ago and he didn't believe me."
Through it all, according to director and friend Hailey Hill, the venture has been an incredibly collaborative, and fun experience. And while she credits herself as one of Avery-Kenny's biggest fans, taking on the role of director means knowing when to tell it like it is.
"I'm also one of the only people who will tell him when he's not funny," she said with a laugh. "It's really about taking what he's written and look at it from an unbiased point of view, while also able being to see his vision and add to it."
Part of that vision was for Avery-Kenny to take on a small cast of characters himself, including his mom and dad, grow out his hair, and once again immerse himself in a digital world that meant so much to him, for so long.
"In terms of character work, it's really just all about remembering. In terms of writing it, it was about rediscovering who I used to be," he said. "It was a chance to tell the story of a decade of my life and how it shaped me into who I am today. I can't wait to share this story."
Gamer Boy takes over the TAP Centre for Creativity May 31, June 2, 3, 5, 7 and 8. Tickets are $15.
For more information, visit www.londonfringe.ca.