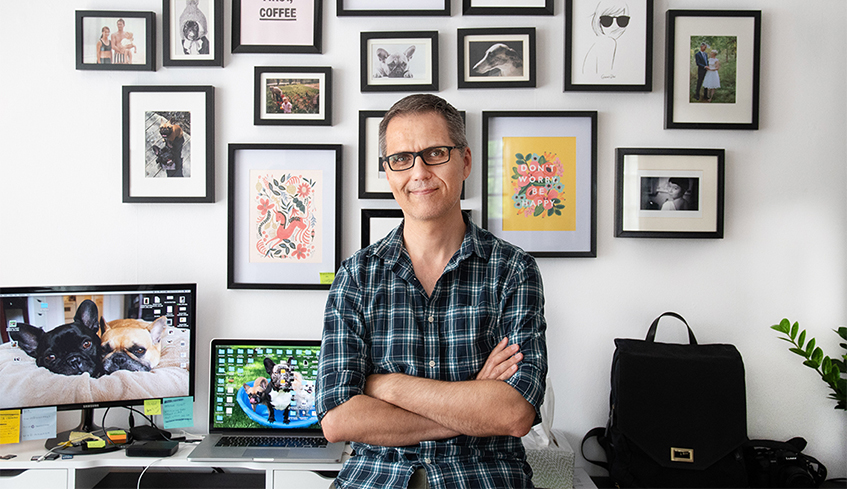 By Whitney South, Best of London. 06.19.18
It's no secret London's roots run deep when it comes to nurturing its bustling artistic community.
But more than just a hub of theatre and music, the Forest City has continued to see an immergence of creatives dedicated to carving out their place in Hollywood North.
For local producer and screenwriter Jordan C. Morris, part of that process means helping aspiring wordsmiths find their voice.
"London overall is pretty underserviced as far as screenwriting is concerned, unless you're a student," he explained. "Really, it's all about giving people those building blocks to tell a story. The fact is, if you want to do it, you're qualified. All it takes is the desire."
Now, thanks to a partnership with the Forest City Film Festival, Morris is offering a Foundations of Screenwriting Masterclass, taking place over four, four-hour classes, June 23 and 24, and July 7 and 8.
It was after taking on the role of industry sessions coordinator, pulling together all of the seminars, panels and workshops peppered across the festival schedule, that the idea for the class really started to take shape.
"Ultimately, we'd like to expand aspects of the festival to go on year-round, with special events like this," he said. "It would be great to think someone could take the course . . . write a screenplay and ultimately come back to the festival a year or two later and submit it as a completed film project."
No stranger to teaching, Morris has previously taken on the role of instructor at both Western University's Continuing Studies campus downtown, and Fanshawe College. Add to that real-life experience working on several notable and award-winning documentaries including Nintendo Quest, and Missing Mom, and it's safe to say he's a jack of all trades when it comes to film.
But it hasn't always been that way.
Instead of lights, cameras, action, Morris's career began with prologues and curtain calls.
"I spent 10 years in the local theatre scene, started as an actor and then began producing and directing, as well as doing a lot of design work — costumes, props, that kind of stuff," he said. "After that I kind of felt I had gone as far as I could with local theatre. It was a great experience and I had a lot of fun learning new skills, but there was a definite ceiling as to what was possible, and I was interested in going bigger."
Around the same time, Morris got a call from local filmmaker Rob McCallum, who was looking to cast him in the sci-fi adventure, Unearthly.
"I was hired as an actor and by the end of the shoot I was the primary prop builder, production designer and ended up as a producer," Morris said with a laugh. "We've worked together on several projects since, and that was my doorway into film."
After that, all it took was a little bite from the teaching bug. Well, and getting the chance to write his own curriculum.
The ultimate goal? Encourage local creatives to throw their hat in the ring, whether they be aspiring screenwriters, novelists, playwrights — or even filmmakers looking to take their skillset to another level.
"The course is designed to be practical for any skill level," said Morris. "If you're not satisfied with how you're doing and not finding success, then it should help look at your process . . . it doesn't matter how great your equipment is, or how good the editing is — if you don't have a story worth telling."
The Foundations of Screenwriting Masterclass takes place over four, four-hour classes, June 23 and 24, and July 7 and 8, at the Bank of Montreal Centre (295 Rectory St. London).
Cost is $225 and includes a reference manual.
To sign up, click here.
Photo by Whitney South