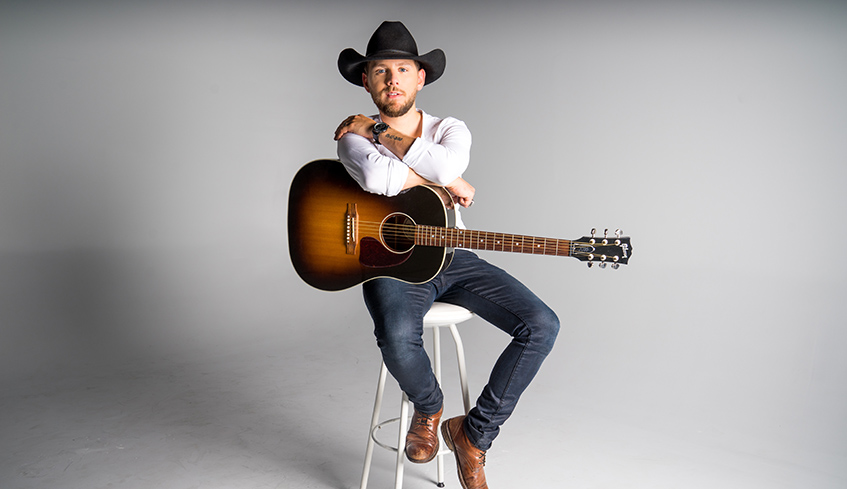 By Whitney South, Best of London. 08.21.19
Ask Canadian country star Brett Kissel and he'll tell you, there's something pretty special about the Forest City.
More than just the place that saw the singer/songwriter take home two of the biggest wins of his career — 2016's CCMA Fans' Choice, and the 2019 JUNO for Country Album of the Year — it's also one that continues to show him massive support, no matter the gig.
"Looking around my office I've got a lot of great photos from Trackside Music Festival, and one of my favourite moments from the tour is when I was throwing a guitar to Rick Mercer at the London Music Hall," Kissel explained. "So many of my favourite memories have to do with London, there's got to be something special in the air — something special in the water."
On Friday, Sept. 6, he'll make his triumphant return, headlining Parkjam Music Festival's country night in Harris Park, alongside homegrown heavyweights Meghan Patrick, Aaron Goodvin, and Jojo Mason.
And he'll have a little something extra in tow, a brand-new single set to drop to radio that very day.
But while Kissel may not be able to let the cat out of the bag just yet, one thing fans can count on is that it's going to be big.
"It's a very exciting time . . . this new song is a whole new elevated game for me and for my career, who I am, where I've been and where I'm going," he said, adding winning the JUNO immediately inspired him to make the next record even bigger, better, and grander. "It was important to make sure the songs were right, and the production was right, not only to compete with the amazing stuff we're hearing on Canadian country radio right now, but to exceed fans' expectations. It's really raised the bar for me and London is going to be the first city to hear it."
New music meant priority was to make sure that first song was set up to come out strong right out of the gate, with a maturity and depth the musician maintained hadn't been part of his repertoire in the past.
"Every song, when the new project comes out in the beginning of 2020, is really just going to be better than the last," he said. "I know what we did with the It Started With a Song record, I know what we did with the Pick Me Up album, and I know what we accomplished with the We Were That Song album, and I just know in my heart this one is just going to kick the (crap) out of all that stuff."
After Parkjam the crew will jet off the Canadian Country Music Association (CCMA) Awards in Calgary, where not only is the musician up for five trophies (including Fans' Choice, Entertainer of the Year, and Interactive Artist of the Year), but each member of the band has received a nod for work with their respective instruments, as well.
Kissel couldn't be prouder.
"What's so special about all of this is that they've all worked so hard at their craft, which has nothing to do with me as an artist," he said. "Honestly, it has everything to do with how capable they are with their instruments, and how they're all at the top of their game."
It's that kind of camaraderie, fun, and emotion that keeps the fans coming out time and time again, eager to take in just a piece of the kind of energy Kissel and the gang consistently deliver show after show.
And Parkjam is sure to be no different.
"I'm over the moon, and we're going to actually pull it off and have an incredible show. I would choose to show in London pretty much over anything else at any time," he said. "I'm just so excited to come back and play — we're really saving up good moments for that crowd. We can't wait."
Brett Kissel headlines Parkjam Music Festival at London's Harris Park (531 Ridout St N.) with support from Meghan Patrick, Aaron Goodvin, and Jojo Mason, Friday, Sept. 6.
For more information, or to purchase tickets visit www.parkjamfestival.com.
Or, to vote Brett Kissel for the 2019 CCMA Apple Music Fans' Choice Award, check out www.ccmafanvote.com.