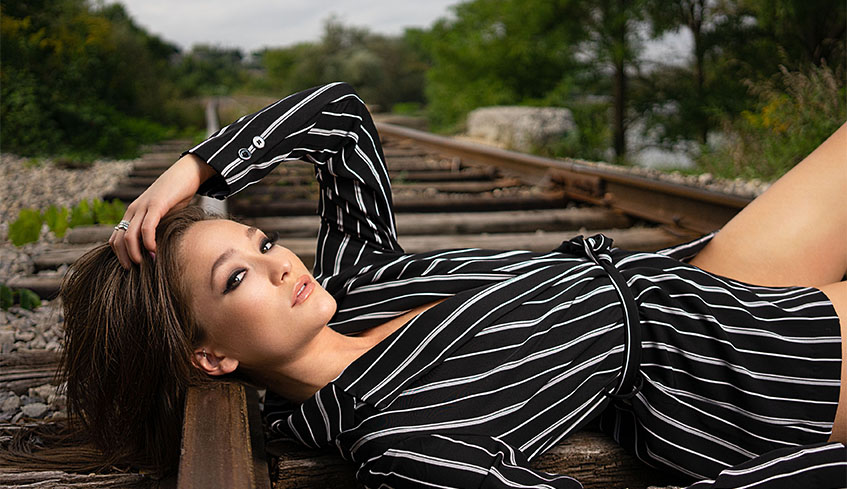 By Whitney South, Best of London. 01.31.19
From hitting the stage for the first time at just seven-years-old, to signing her first record deal while she was still in high school, Kira Isabella has always been a force to be reckoned with.
And while her classmates may not have believed the youngster from Ottawa was splitting her time between school and the studio, it didn't take long for the country world to welcome her with open arms.
"I was telling my high school friends and even my teachers I was recording an album with Sony and they would just say OK that's nice," she said with a laugh, adding it wasn't until her first track hit the airwaves that her peers really took notice. "Looking back, it's pretty crazy, but I think it just feels normal now. That's just my story."
Since then she's shared the spotlight with some of the biggest names in country music, including Carrie Underwood and Terri Clark, as well as landed three Top 10 singles on the Billboard Canadian Hot 100, and eight consecutive Top 20 radio singles.
And that was just the beginning.
Fresh off the release of her latest EP, Side B, she's hit the road with Aaron Pritchett and David James for the Out on the Town tour, with a stop at London Music Hall Wednesday, Feb. 13 — and she couldn't be more excited.
"I distinctly remember going to see him with my dad when I was younger and my dad looking at me and saying 'That's how you do it. If you want to be a working musician, that's how you have to do it,'" she recalled. "He's just so charismatic and such a genuine person and so talented. I'm looking forward to being out here with him for sure."
Side B is the follow up to the aptly titled Side A — which dropped in the fall with hits Little Girl, and Danger, Danger — and has been praised for debuting a stronger vocal approach for the singer including intimate and acoustic tracks, as well as power anthem We Should Be Together. In the end, the combination of the two sides are meant to complete the creative whole of Isabella's journey of self-expression.
It's also an innovative project Isabella has enjoyed from start to finish.
"I love that there isn't a formula for how you have to release music now. The way we did it . . . kind of gave me more time to really hone-in and get the vocals perfect just the way that I wanted them on the second half, while still having music out there," she explained. "Side A is strong and independent, while Side B is little bit more vulnerable — a little bit of attitude, and then something a little softer."
All in all, completing this latest venture has been a true coming of age experience, giving her the opportunity to record both her own songs and those written by artists she's been looking up to for years, Maren Morris and Danielle Bradbury. It's allowed her to push herself out of her comfort zone and into a new vocal range that only the best in the business could help her achieve.
As for growing up in the industry, Isabella maintains she has no regrets, and with new music and the tour well underway, she can't wait to see what comes next.
"It used to be I believed people were only getting to know one side of me, so the future is me just trying to open up and really show people all of me and let them know who I am," she said. "With this tour, I'm really excited to connect with people again on-stage. I'm excited to spend a lot of time out there with fans, and I'm excited to hear their stories."
Kira Isabella hits London Music Hall as part of Aaron Pritchett's Out On The Town Tour on Wednesday, Feb. 13. This is an all ages event with $1 from ticket sales going to MusiCounts — Canada's music education charity putting musical instruments into the hands of kids who need them the most.
For more information, or to purchase tickets, visit www.londonmusichall.com.