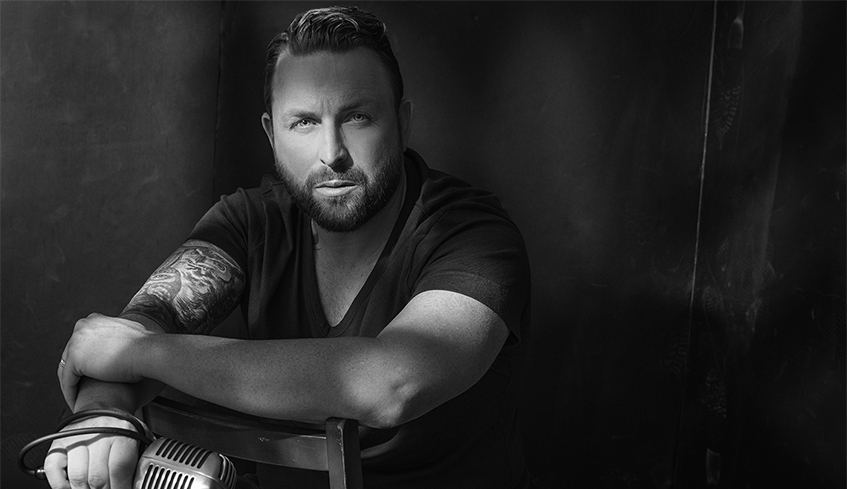 By Whitney South, Best of London. 04.06.18
To some, Johnny Reid is the embodiment of country cool, while others sway to his more soulful sounds. But no matter the market, if there's one thing the multi-platinum singer/songwriter holds dear, it's staying true to himself.
"I've always just written my songs the way I want to write them and record them the way I want to record them. Fortunately, that's been the case through the years," he explained. "I just write about fundamental values, and luckily there are a lot of people out there just like me."
On Feb. 26, the chart-topper kicked off a tour in support of his latest offering, Revival, hitting 44 dates across the country, including a stop at Budweiser Gardens on Sunday, April 8.
He'll also be bringing along his big band The Soul Providers, as well as special guests Glass Tiger, and hometown girl Jessica Mitchell.
"London has always been a great place for us, and we've enjoyed it every time," he said. "We're very much looking forward to coming back."
It's been close to two years since Reid last lit up the Bud, performing for the Canadian Country Music Association crowd. Since then, he's continued to garner acclaim for not only the new album, but for his work with Canadian icons Glass Tiger, which found him co-producing the band's first studio album since 1991's Simple Mission.
Appropriately named 31, paying homage to the group's three-plus decades together, the record was a big part of the musician's life for six months, prompting him to ask the group to join the tour.
"I really felt like my audience would appreciate these songs done in a way they've never heard them before," he said, adding each track from the band's original catalogue had been reimagined with everything from Celtic musicians to gospel choirs. "I asked them if they'd be interested in coming on the road with me . . . and I'm humbled they said yes."
Over the years, Reid's audience has continued to be as diverse as the artist himself, something the six-time JUNO-winner can't help but recognize. Especially after being recently surprised by several generations of a family at one of his shows.
"There were five ladies, a woman and her daughter and granddaughter, and her mum and her granny. It really great to be able to put on a show for the whole family," he said with a laugh. "My fans are just all cultures and colours and generations. It's really amazing to see."
Amazing but not uncommon, as Reid has made a name for himself by connecting with audiences of all ages, and thriving as a performer and songwriter, sharing his stories and songs around the world as a modern day working class hero.
With Revival, the musician hopes to send audiences on an emotional roller-coaster, complete with big lights, big sound, and a lot of excitement, along with some moments of reflection.
"At the end of the night, my hope is that when everybody leaves, they don't just feel like they've gotten their money's worth, but they've been taken on a journey for an hour and a half," he said. "I want everyone to reflect not only on their lives, but on everybody that's affected their lives. That's the goal — to touch everybody's heart and soul, just a bit."
Johnny Reid's Revival Tour takes over Budweiser Gardens Sunday, April 8.
For more information, or to purchase tickets, visit www.budweisergardens.com.