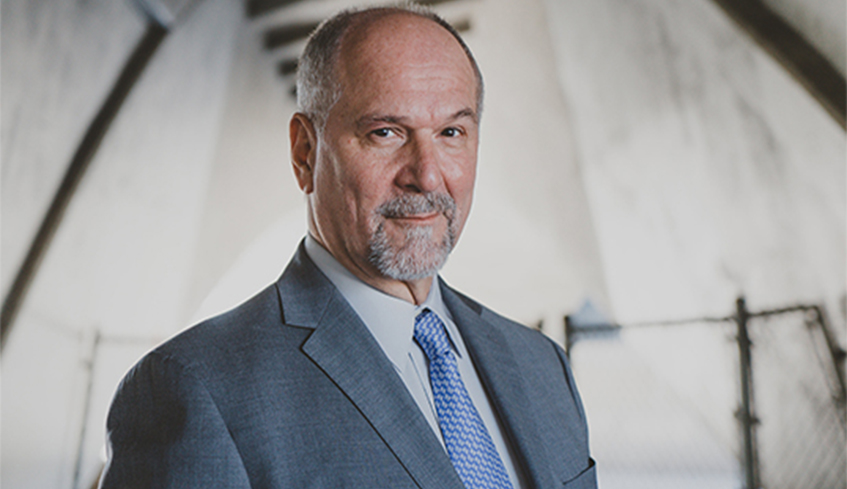 By Whitney South, Best of London. 10.19.18
A TV and movie staple for over 30 years, John Kapelos has come a long way from his Forest City roots — and you may be hard-pressed to find an '80s baby out there who doesn't know his face.
Take one look at his resume, and the options are plentiful, from a critically acclaimed role in 2017's Academy Award-winning film, The Shape of Water, to a breakout gig in cult hit, The Breakfast Club.
Now, it's that latter connection drawing the actor back home, as a guest for this year's Forest City Film Festival, taking place Oct. 24-28.
For the first time, the festival is set to showcase an international screening as well as a Flashback Friday screening where the classic film will take centerstage, with Carl the janitor in attendance, of course.
An alum of Central Secondary School in London, it was there Kapelos was first bitten by the acting bug.
"As cliché as that sounds," he said with a laugh. "I auditioned for the play Guys and Dolls and I got in — from that moment on, I realized I really wanted to act."
Already a theatre buff heading into university, the young thespian knew he wanted to reach for something bigger.
"I really wanted to make a go of it professionally. My dad basically said to me — after much thoughtful consideration — that if I got a job within a year really acting and not being a waiter, then I should go forward with it," he recalled. "If not, we would revaluate going back to school. I thought that was a reasonable deal."
By spring 1978, Kapelos was in Toronto, involved in workshops at Second City — taught by the legendary John Candy —a significant milestone in his career. Extra work on SCTV soon followed, and after meeting the producer of Second City Chicago, the path was set.
"I decided I wanted to audition. I did, and I got in. So, within six months or less of that deal with my father I got a job, and one I would hang onto for most of my 20s — with the main company for five years and touring for three. It really was a great time."
While the decision to leave the troupe was a hard one, Kapelos had set his sights on the big screen and scored a part in Sixteen Candles, creating a relationship with famed director John Hughes leading him to gigs in favourites Weird Science and The Breakfast Club.
"At first I really didn't want to leave. When you move to Hollywood or New York and tell people you're an actor, they kind of fold their arms and say 'ya, right.' So, there was no way I wanted to head there and not have my experience and my work done," he said. "I learned early on Chicago and Toronto are great places to show your talent, but when you go to big places . . . you have to be ready to deliver."
Clearly the decision paid off.
While Kapelos may not recall the first time he saw himself on the silver screen, he does remember that first screening of The Breakfast Club, vividly.
"It was exciting and strange. I was in a suburban theatre full of teenagers. The word awesome is so used up, but it was really overwhelming. It was a big theatre . . . filled with kids that they'd let out of school — and they went crazy."
Sitting in the middle of it all, the actor maintains he didn't anticipate the film being such a big thing — especially in terms of the meaning it had for so many people.
"You never really get a movie until you see it. You hope, you anticipate, but you never know until the whole thing is put together and you the kind of statement it can make," he said. "Even if it's the smallest part in the movie, which mine probably was . . . it's about being believable and real, that's what the concerns are. The fact is, you play the part for all its worth, and you give it some genuine value. You just have to honour the story and the script — that's the job."
In addition to Flashback Friday's offering, the Forest City Film Festival will be screening two other Kapelos flicks, including The Unicorn, and 22 Chaser, written by London-native Jeremy Boxen.
Celebrating its third year, the Forest City Film Festival brings the best work of film artists connected to southwestern Ontario in a juried competition for features, shorts, documentaries, short documentaries and short animations. Additionally, FCFF presents a selection of the best Canadian films of the year, industry workshops and networking, a screenplay competition, filmmaker Q&As, receptions and awards.
For more information, a complete list of participating films, or to purchase tickets, visit www.forestcityfilmfest.ca.