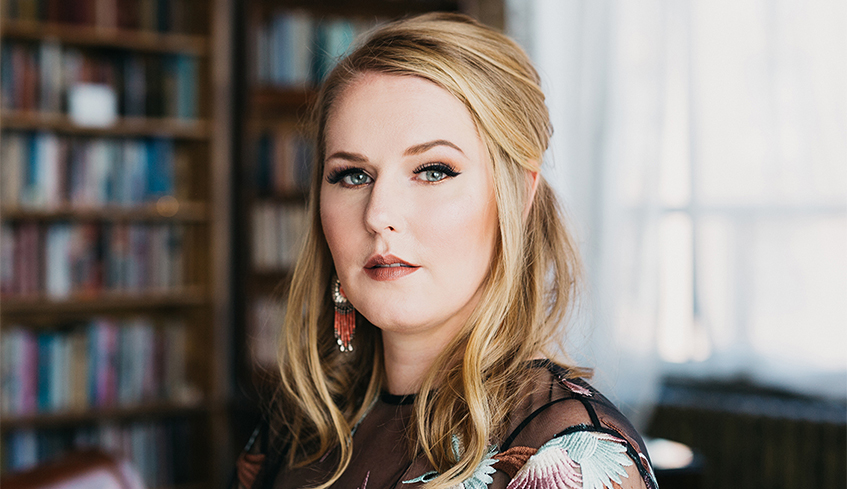 By Whitney South, Best of London. 04.03.18
Heading into the homestretch of a 44-show tour, which has taken her across the country in support of chart-topper Johnny Reid, Jessica Mitchell is having the time of her life.
The schedule has been ambitious, to say the least, and the singer/songwriter is relishing every moment.
"Busy is a bit of an understatement, to be honest, but it's really been so smooth," she explained. "You just kind of get into a routine so fast . . . it's been a great experience so far."
No stranger to Canadian country fans, Mitchell has continued to carve a name for herself in the industry, often lauded for her storytelling and honest lyricism — the kind of musician who wears her heart on her sleeve.
When the call came in to team up with Reid, the London native couldn't have been more excited.
"My end-goal every time I open for someone is that I hope I walk away from the tour learning from that person," she said. "You just can't learn from anybody better, I think, than Johnny. He's such a legend and such an entertainer. He really is a pro."
Reid's Revival Tour kicked off Feb. 26 in Sydney, BC, and will make its way to Budweiser Gardens on Sunday, April 8.
For Mitchell, who grew up in the Forest City, the show is a chance to reconnect with her roots, as well as perform for an audience that has continued to support her through thick and thin.
And while it may not be her first time hitting the big stage at The Bud, it'll always be a special kind of homecoming — especially with a debut album in tow.
"I'm very much looking forward to really just bringing these songs home and being able to showcase the new record," she said. "I'm excited to play to an audience that has been so supportive and never let me down."
The highly anticipated album, Heart of Glass, is slated for release across all digital platforms in late spring, while two new songs, Firechaser and Bulletproof, hit Spotify March 23.
Recorded in both Toronto and Nashville, Heart of Glass features notable producers, including Blake Bollinger, Ben Stennis and Karen Kosowski, as well as hit songwriters Deric Ruttan and Victoria Banks.
Sorting through a lifetime of music, narrowing the field down to just 11 tracks, may have been no small feat, but it was one Mitchell welcomed with open arms.
And ultimately, the album became much more than just a collection of songs.
"It really is a love letter to the past five years of my life," she said, adding the final product was truly worth the wait. "I feel very confident about it, and very sure that we've made the right decisions . . . I know where I'm at now. I know who I am as an artist, and I know who I want to be."
Jessica Mitchell will hit the Budweiser Gardens stage as part of Johnny Reid's Revival Tour on Sunday, April 8.
For more information, or to purchase tickets, visit www.budweisergardens.com.