Whitney South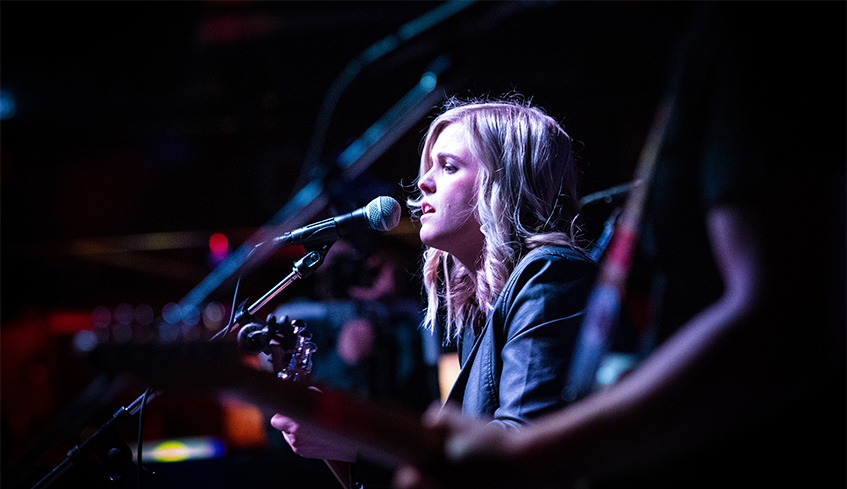 By Whitney South, Best of London. 03.26.18
Ready to once again shine the spotlight on local talent, this year's Jack Richardson London Music Week is set to hit the city in a big way — and Mario Circelli couldn't be more excited.
"We'll jam up the week with shows all over town, showing off as many genres as we can . . . as many styles of music as we can, and celebrate what we have here," he said. "If you really look at it . . . the amount of world-class talent that has come out of London is really on-par with Toronto or Vancouver or Montreal."
As founder, Circelli has seen the event grow from a fledgling awards show to a festival of all the city has to offer — 18 years in the making.
"Going back to the genesis of the project, there was always the thought that one day we'd have a complete celebration of London music," he said. "It was really so that we could show the city and the area, and everybody who cares, that we've got great talent here."
That dream was finally realized in 2017, when the Jack Richardson London Music Awards (JRLMA) hosted their first week-long event. Now, heading into their second year, the board is offering up a wealth of new offerings and attractions, designed to further entice fans from both near and far.
The festivities kick off Sunday, April 8, with the Jazz & Classical Awards at Aeolian Hall, followed by a slew of events each night right up until the 2018 JRLMAs at London Music Hall Sunday, April 15.
Just some of this year's highlights include Jack's Battle of the High School Bands, the Sync Summit (where artists are connected with companies that can help them get into TV and film), Jack's London Live (10 venues, 19 performances, one night), and Women of London Music, presented in association with The Doll House.
There's also a couple of music documentaries on tap at the Jack Richardson Ballroom, each with a particular London focus.
My Father and the Man in Black tells the story of Saul Holiff's journey with Johnny Cash, directed by the manager's son Jonathan.
"Saul helped to manage Johnny's career for 13 years, and helped to turn him into a superstar," Circelli explained. "It's an incredible story because it's very, very accurate . . . unlike the Hollywood movies."
In addition, Bruce Carter's Adventures in Rock: The Jack Richardson Story, which he produced for VH1, chronicles the life and times of the awards' namesake, from mortgaging his house to produce The Guess Who, to his time with Alice Cooper.
Needless to say, the event has come a long way since its humble beginnings as the Forest City Music Awards at Club Phoenix back in 2002.
"The fact is, London has been a music city since Guy Lombardo," Circelli said with a smile. "I don't think I've ever been unique in thinking the calibre of music coming out of London is incredible . . . but, close to two decades later, I'd like to say I've been proven right."

For more information on tickets and list of events, visit jrlma.ca.