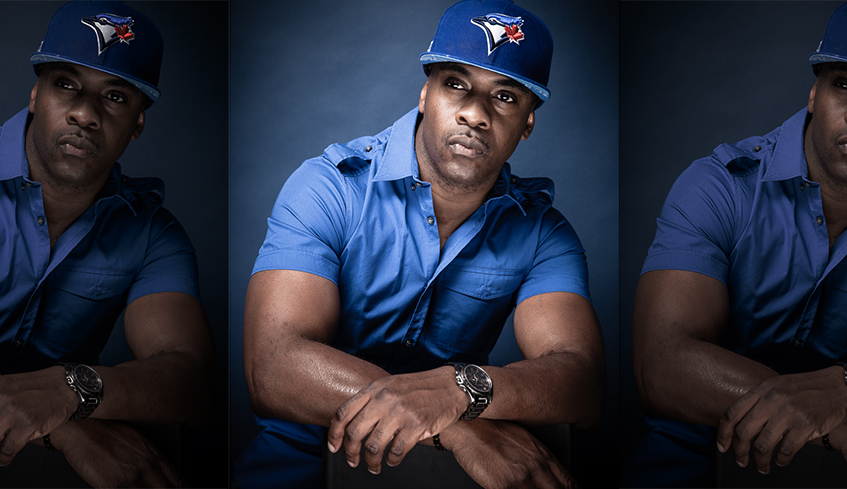 By Whitney South, Best of London. 08.30.19
Don't make records, make history.
More than just a decades-old ideal — they're words Wes Williams continues to live by, each and every day.
It's been 30 years since Maestro Fresh Wes became the first Canadian rapper to garner a Top 40 hit with Let Your Backbone Slide. Gold and platinum certified albums soon followed, as did a record deal, and tour with the politically-charged Public Enemy.
But make no mistake, Canada's Godfather of hip-hop has showed no signs of slowing down.
And according to Wes, neither has the homegrown incarnation of the genre he helped solidify both nationally and internationally.
"When it comes to hip-hop globally, Canada's the top of the food chain," he said proudly, adding it's always been an honour to help inspire fellow MCs, both young men and women, on and off the mic. "You know, hip-hop is the foundation for a lot of things — a catalyst as you grow, and I think I'm living proof of that. Part of being a veteran in this game is to show upcoming artists the diversity and how to evolve. I think I've done a pretty good job of that."
On Thursday, Sept. 12, he'll make his way to the Forest City, alongside fellow icons Ice Cube, Redman, and Method Man for Parkjam Music Festival, with support from JUNO Award-nominees Snotty Nose Rez Kids, and Haviah Mighty.
More than just another tour stop, Wes has continued to return to London time and time again, from taking over London Music Hall with Classified in 2018, to walking the red carpet at the 2019 JUNO Awards, to hitting the stage during the Forest City London Music Awards in May.
But wait, there's even more history there.
"The first time I was there was in 1990 with my second album . . . that's when I started getting more acquainted with the city. I remember going to the Honest Lawyer, and some cool little spots like that," he recalled with a laugh. "I guess people like me, they keep asking me to come back. Now we're doing this joint with Parkjam, and we're going to make it happen that afternoon in the City of London."
In addition to releasing new music, including 2019's offering Champagne Campaign, as well as the re-immergence of his 2017 track Jurassic Park (thanks to the Toronto Raptors' championship run, and ultimate epic win) Wes has found himself on a number of different paths, as an actor, author, and motivational speaker.
Clearly, a lot can change in 30 years — but in the end, Wes maintains it was all about not letting people tell him what he couldn't accomplish, from the streets of Toronto to Muchmusic to touring the country and beyond.
And regardless of everything else he may have going on, when it comes to performing, Maestro Fresh Wes knows what the people want to hear.
"I love performing Let Your Backbone Slide because what would people think if Rick James wouldn't do Give It to Me Baby? Or Big Daddy Kane wouldn't do Set It Off? I've had fans with me throughout the last 30 years, and they've been my community," he said. "I must've done something right. So, if that's the case, I've got to give the fans what they want. So, that's exactly what I've been doing and what I'll continue to do. We're going to have a classic show in London — definitely."
Maestro Fresh Wes hits the Parkjam stage alongside fellow icons Ice Cube, Redman, and Method Man, with support from JUNO Award-nominees Snotty Nose Rez Kids, and Haviah Mighty in Harris Park (531 Ridout St. N.) on Thursday, Sept. 12.
For more information, or for tickets, visit www.parkjamfestival.com.