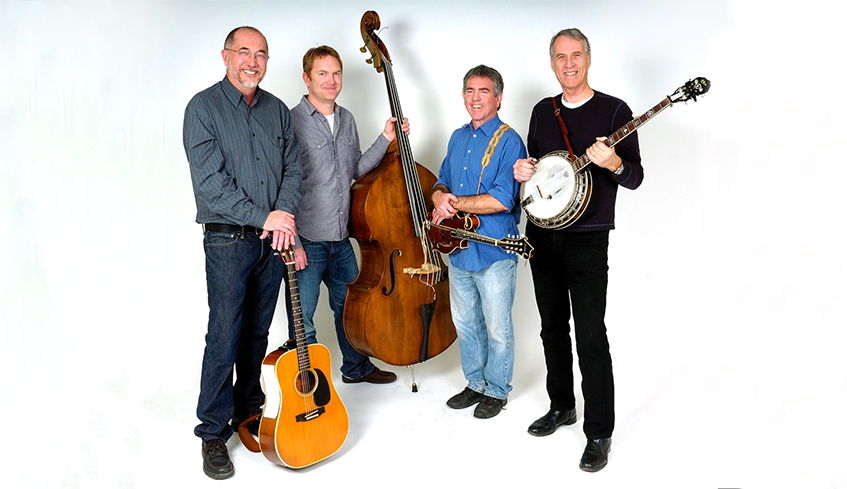 By Whitney South, Best of London. 07.20.18
It's been 45 years since Home County Music & Art Festival first made its way into the heart of the London music scene — and while times may have changed, the Forest City's love of acoustic music has continued to gain momentum year after year.
Just ask banjo aficionado Paul Hurdle, who's seen the event's evolution first-hand, ever since he first hit the Victoria Park stage with The Country Rebels back in 1973.
"There used to be at least a half a dozen bluegrass bands in London alone, at least as many as any other city in Canada. So, it was a big deal," he recalled. "Now, the very fact that there's a different take on the music, especially by the younger people who've been getting involved, just shows how much it's growing."
These days Hurdle picks with Bluegrass masters New Cumberland, a band that while staying true to their roots, likes to get a bit experimental — performing traditional pieces as well as music by artists from the Grateful Dead to Neil Young, The Beatles to The Rolling Stones.
"They're really a good group of well-seasoned musicians that play acoustic music, but also take some of the old music we used to play and mix it up with original material and some covers," he explained. "What's fun is breaking out those unusual songs that you wouldn't expect a bluegrass group to do. That really gets people smiling."
When it comes to the re-emergence of the genre, the musician can't hide his excitement at what newer generation has to offer.
"The thing is, while Bluegrass kind of petered off through the years, it's really coming back again . . . and the quality of music that's coming out of those young musicians is astoundingly good, compared to what we were doing," he said, barely stifling a smile. "They've really taken it and polished it . . . they'll mix up what's current and put it in an acoustic setting, but still bring attention to the classics."
Hurdle has maintained a strong presence in the Canadian bluegrass community over the years, and since moving to Ontario from P.E.I., eventually called London home after attending both Fanshawe College and Western University. Musically, he got his start with Bert Baumbach in a group called the Bluegrass Alliance, and later on was the recipient of the Canadian Pioneer Award for his work with the early bluegrass group The Country Rebels.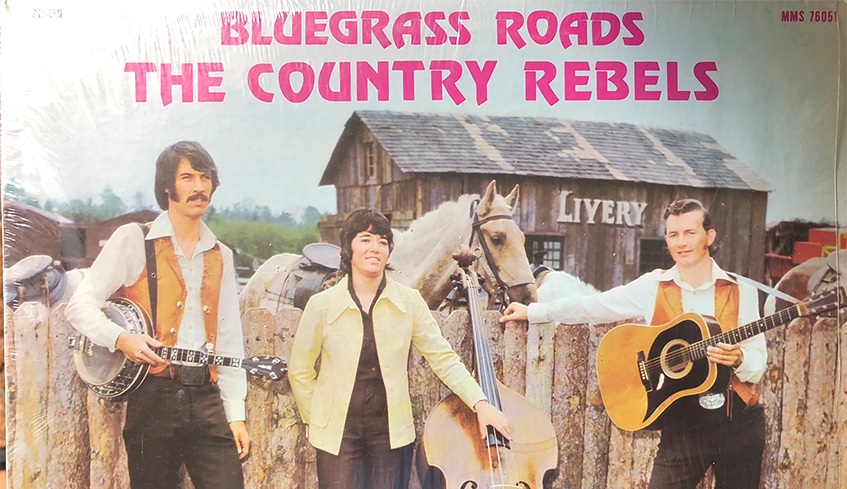 An amazing career to be sure, but one that certainly wasn't that common to come by in such a niche style of music, one he describes as kind of like high-energy country on steroids.
"When I was young, Bluegrass wasn't really known well up here. It was something that came from down in the States, like Virginia and North Carolina . . . so finding someone to teach you the banjo in a bluegrass style was very hard to do," said Hurdle, adding while it may have been an unusual choice at the time, he had always liked the sound. "Music then was all more folk . . . and it grew from there, moving into the cities like Washington D.C. and New York and Chicago, and they put their interest into it. Those bands drew it to another level with a more modern approach."
It was the traditional combo of banjo, mandolin, guitar, fiddle and stand-up bass that drew Hurdle to perform at his first music festival in Virginia in '69.
"Everyone back then came from about a 20-mile radius, so if you said you were from Canada, they figured you had just left your igloo," he said with a laugh. "When you went there everyone knew you were from out of town. That said, they welcomed you as a musician, even if they looked at you a little funny."
Now, with Home County celebrating such an amazing milestone, Hurdle is once again looking forward to re-connecting with old friends and fans, as well as welcoming the new crop of talent embracing the Bluegrass scene.
"There's really a mix of every age, which is amazing to see. I'm absolutely looking forward to it," he said. "Home County still promotes quality acoustic music, and that's the core of it all. All you really need to do is come down, give it a listen, and you'll be hooked too."
Home County Music & Art Festival takes place in Victoria Park July 20-22, featuring dozens of performances across seven stages, including New Cumberland and The Jim Cuddy Band.
For more information, and a complete listing of artists and set times, visit www.homecounty.ca.