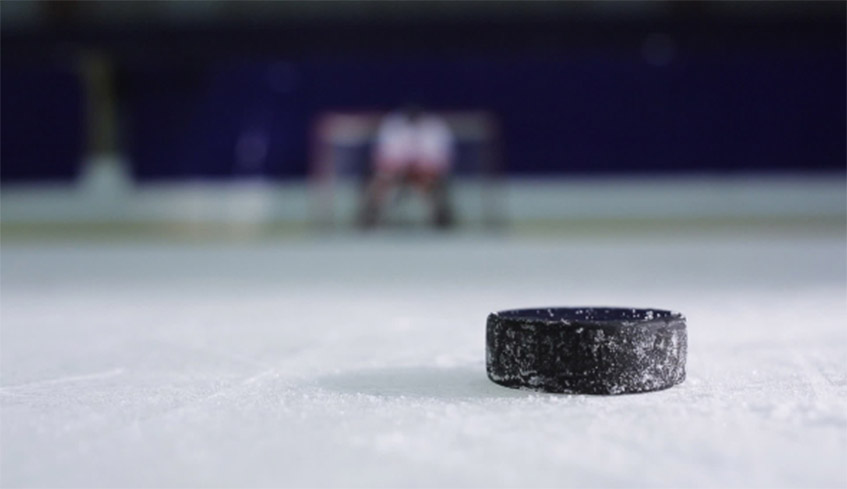 By Whitney South, Best of London. 02.12.19
When it comes to keeping music alive in schools, it's clear the nation's sports and music stars are all in — ready to hit the ice head-to-head in the name of charity.
On Friday, March 15, London's Western Fair District Sports Centre will host the 16th annual JUNO Cup, presented by CBC Sports, raising awareness and funds for MusiCounts, Canada's music education charity associated with The Canada Academy of Recording Arts and Sciences (CARAS) and the JUNO Awards.
This year's roster features a veritable who's who of both hockey and music elite, including JUNO Cup Founder Jim Cuddy of Blue Rodeo, Classified, and country duo The Reklaws, along with Toronto Maple Leafs legends Doug Gilmour and Gary Roberts — to name just a few.
According to Cuddy, the JUNO Cup is the perfect kick-off to JUNO Weekend, with artists and players alike engaged in friendly competition for a great cause.
"We are all here to help MusiCounts put musical instruments into the hands of children that need them most," he said. "We're thrilled to bring this event to London, and I'm looking forward to connecting with both JUNO Cup regulars and first-timers — it's going to be a great time."
Fans are invited to cheer along as the teams face-off in a game featuring special performances and a skills competition. Attendees to JUNO Cup will also get a chance to try para ice hockey first-hand thanks to CBC Sports before heading to the Hockey Night in Canada social space with their unique Throne of Games chairs and hockey-themed space.
A portion of the evening will also pay tribute to long-time JUNO Cup player, the late Mike 'Beard Guy' Taylor from Walk off the Earth, who recently passed away.
"We are thrilled to have returned, and extended, our partnership as the presenting sponsor of JUNO Cup and JUNO Cup Jam," said Chris Wilson, acting executive director for CBC Sports. "This partnership allows us to bring iconic Canadian brands together as the JUNOS, CBC Sports and Hockey Night in Canada celebrate music and its connection to hockey, including para ice hockey. Through our robust multiple platforms, we look forward to bringing the event to life nationally while locally in London, we'll be there to connect one-on-one with passionate fans."
Rounding out the pro line-up, Mark Napier (Montréal Canadiens, Edmonton Oilers), Sami Jo Small (Toronto Furies), Natalie Spooner (Toronto Furies), Sarah Nurse (Toronto Furies), Renata Fast (Toronto Furies), Dennis Maruk (Washington Capitals, Minnesota North Stars), Dave McLlwain (Toronto Maple Leafs, Winnipeg Jets), Mike Kostka (Toronto Maple Leafs, Ottawa Senators), and Brad Dalgarno (New York Islanders) will hit the ice, with Brandon Prust (Vancouver Canucks, Montreal Canadiens) taking on the role of coach, while storied former NHL ref Bill McCreary will officiate the game.
Adrian Sutherland (Midnight Shine), Amanda Rheaume, Menno Versteeg (Hollerado), Mitch Derosier & Luke Lalonde (Born Ruffians), Jeff Giles (Jane's Party), Katie Munshaw (Dizzy) and more will lend support the musical side.
Also returning to JUNO Week this year is the highly anticipated JUNO Cup Jam Presented by CBC Sports, which will take over London's Rum Runners on Thursday, March 14. This memorable evening will showcase one-of-a-kind musical collaborations with some of Canada's most talented musicians and athletes all backed by the Devin Cuddy Band and hosted by CBC Sports broadcasters, Rob Snoek and Sophia Jurksztowicz.
The JUNO Cup hits London's Western Fair District Sports Centre on Friday, March 15.
Tickets are priced at $20 (plus fees) and are available online through budweisergardens.com. $15 tickets (plus fees) are available when purchasing 10 tickets or more, with all proceeds benefiting MusiCounts.
The JUNO Cup Jam will take place at Rum Runners (176 Dundas St.) on Thursday, March 14.
Tickets are available starting at $22.60 including HST (plus fees) at ticketmaster.ca, Ticketmaster's automated phone service 1-855-985-500 or in person at the London Music Hall Box Office, with all proceeds going to benefit MusiCounts. This is a 19+ event.
For more information on the 2019 JUNO Awards, please visit junoawards.ca.