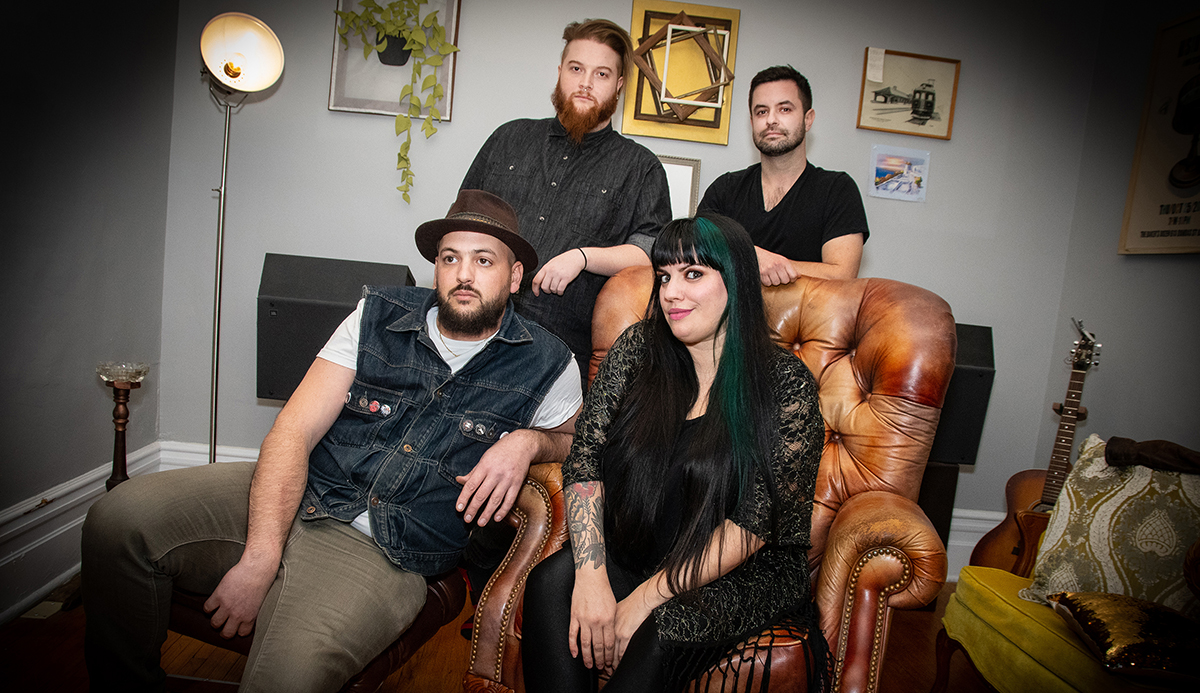 By Whitney South, Best of London. 01.09.20
Is there any better way to kick off a brand-new year than with some good ole rock 'n' roll?
Luckily for London fans Forest City favourites Hiroshima Hearts have you covered, as they join fellow locals Averages along with Toronto duo catl for an epic night of music, taking over Rum Runners Friday, Jan. 31.
According to Hiroshima Hearts' bassist and gig mastermind Michael Del Vecchio, the performance is set to not only be an amazing showcase of what London and area has to offer, but a great example of numerous genres within the rock community.
"So catl is a great two-piece that's kind of rockabilly, kind of blues, and kind of just straight-up old-timey garage rock . . . while Averages is a little punk rock and a little Indie rock, while maintaining a lot of those singer/songwriter qualities as well," he explained. "I think it's going to be a really great match-up of bands . . . it's going to be an amazing night."
Billed as the kind of rock 'n' roll you can dance to, Hiroshima Hearts claims to offer no frills — just pure energy, grit and gumption.
Rounding out the roster (if you didn't already know) is Jenn Marino on vocals, Tyler Turek (guitar), and Mark Swan (drums).
And it's a team-up that's working, with all-hands-on-deck when it comes to every aspect of the band, including songwriting.
"We're a very democratic and eclectic band that way . . . and we have some new material that came from Mark that we jammed out," said Del Vecchio, adding the foursome recently hit Beach Road Studios on the shores of Lake Huron (known for working with everyone from Kittie to Face To Face, DMX to David Wilcox) to record a fresh track. "I'd say stay tuned to our socials for more on that."
In addition, fans who hit the Rum Runners show are in for a lot more than just diversity in sound. According to Marino, there's something else pretty special about the line-up, with three women on stage rocking the microphone over the course of the night.
"Whenever you can go see a show and each band has a woman member, it's kind of mind-blowing," she said with a smile, recalling catl's last gig in town where each act had a female drummer. "We need more women musicians, and that kind of representation is so great. Fact is, we're around. We're in your audiences, and we're up on stage too."
Formed by Turek and Del Vecchio while "shirking their responsibilities as graduate students at Western," the band can trace their humble beginnings back to the uni's Grad Club long before becoming the Forest City fixture of today. Marino was brought on in 2014, while renowned London drummer Swan joined the ranks in 2019.
Over the years, the band has played support to a number of big names, including Nazareth, Headstones, Finger Eleven, Bif Naked and more, in addition to gracing Canadian Music Week three years running, Indie Music Week in 2016, and the most recent incarnation of JUNOfest.
Hiroshima Hearts joins catl and Averages at Rum Runners (176 Dundas St.) Friday, Jan. 31.
Doors open at 9:30 p.m., with the show kicking off at 10 p.m.
Tickets are $10 plus fees.
For more information, visit www.londonmusichall.com.
Photos by: Whitney South