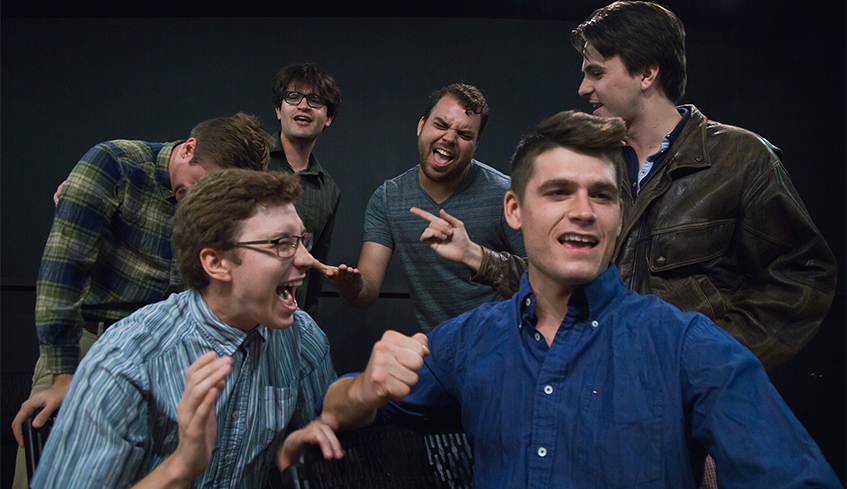 By Whitney South, Best of London. 09.06.18
The date is Nov. 21, 1963, and three young Marines are ready to hit the town.
It's their last night before deployment to the battlefields of Vietnam, and the trio is set for one final boys' night of debauchery, partying and maybe a little trouble — complete with a high stakes bet between recruits.
But things don't go exactly as planned.
More than just a story of brotherly hijinks, Dogfight has been billed as a hauntingly beautiful musical praised by countless critics and nominated for numerous awards.
Now, London's own Allswell Productions is bringing the show to the Forest City, taking the stage at the Wolf Performance Hall from Sept. 6-8.
For director Hailey Hill, the project is a culmination of the very best theatre has to offer; incredible music, a moving story, and a hell of a lot of heart.
"Everything about it is amazing. At rehearsals I'm constantly crying — sometimes from laughing so hard, and sometimes because of the emotion," she said with a smile. "I always knew that if the chance came up, I would want to help tell this story."
While the production has its share of highs, it's clearly not all just fun and games.
Adapted from the 1991 Nancy Savoca film, with music and lyrics by Pasek & Paul (James and the Giant Peach, A Christmas Story), Dogfight follows the exploits of Private First Class Eddie Birdlace, as he delves into a questionable game with simple rules. Each Marine puts $50 in the pot and the one who brings the ugliest date to the party wins the money.
He meets Rose, an awkward and idealistic waitress, who rewrites the rules of the game and teaches him the power of love and compassion.
"The show talks a lot about societal beauty standards, and regardless of the time you could very easily picture this happening today," Hill explained. "There's a lot of emphasis on toxic masculinity and assault . . . and these problems are still very relevant, even now."
Allswell Productions is a group of emerging theatre professionals who have made it their mission to bring contemporary theatre to the city with a creative team helmed by young women, with Hill and producer Christina Gruenbauer leading the way.
They believe in telling exceptional stories, sharing profits with the rest of the company, and leading a younger generation into leadership roles in community theatre.
Choosing to take on a dramedy like Dogfight is just another step towards helping shed light on important societal issues affecting the world today.
"With this, I feel like I'm doing something important," said Hill. "Not everything is going to be happy and funny . . . but if we can make people really think after they leave the theatre . . . then I know I've done my job."
Dogfight hits the Wolf Performance Hall Sept. 6-8.
For more information, or for ticket, visit www.allswelltheatre.com.