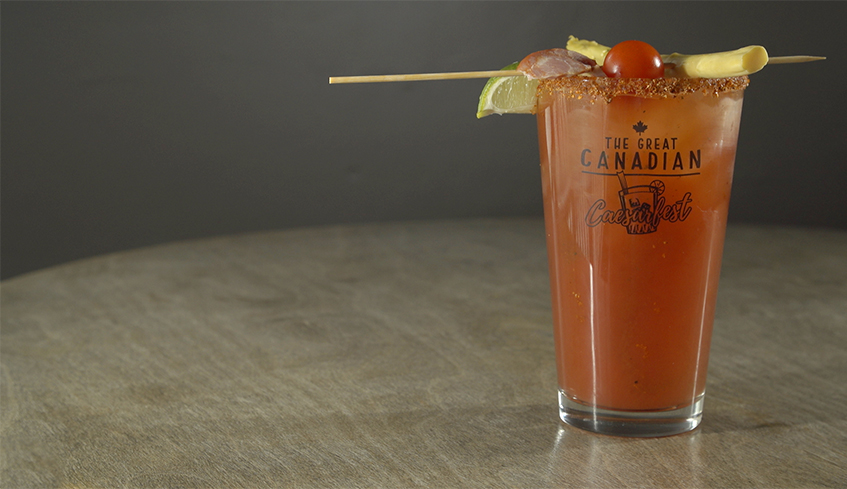 By Whitney South, Best of London. 05.01.19
It's been 50 years since Canadians got their first taste of a magical cocktail — the Caesar.
Celebrating that milestone as well as its second year in the Forest City, The Great Canadian Caesarfest will take over the London Convention Centre Saturday, May 11.
According to organizer Scott Bollert, it's an event not to be missed.
"The Caesar was something that was created and took off as a social thing, more than just a drink. It was something people would enjoy on Sunday mornings over brunch . . . which made it really unique," he explained. "My family would always enjoy a Caesar at a gathering, when we'd all get together . . . and that's the kind of vibe I wanted to bring to a show like Caesarfest."
The concept was to create something on a national level — built around the concept of not only the cocktail but the lifestyle of the Caesar, while showcasing some of the best ingredients the country had to offer.
After all, when it comes to Canada's National Cocktail, tastes can differ.
"Some people like horseradish some Worcestershire, it kind of becomes a sport at some point," Bollert said with a laugh. "I wanted to bring as many ingredients to the table at the festival as I could and develop relationships with a number of companies. We want everyone to try something new."
The festivities run from 12 p.m. to 8 p.m. and will feature about 25 vendors, many working in collaboration — including a craft Caesar mix company from Alberta, clam broth producers and distilleries from coast to coast.
For Bollert, it's the more the merrier.
"We bring as many nationwide products in as we can," he said. "Whether they're a huge company, or independent. And we also get into aspects of gin, moonshine and tequila."
That means visitors will get the opportunity to test out an array of combinations, from the classic to the kooky. And while the traditional offering features vodka, a Caesar mix (a blend of tomato juice and clam broth), hot sauce, and Worcestershire sauce, served with ice in a large, celery salt-rimmed glass typically garnished with a stalk of celery and wedge of lime — when it comes to mixology, the sky's the limit.
"Caesarfest is an amazing experience, geared around the best social cocktail in Canada — what's better than that?" said Bollert. "If you love a good Caesar, this is the event for you."
The Great Canadian Caesarfest hits the London Convention Centre on Saturday, May 11 from 12 p.m. to 8 p.m.
Tickets are available in advance online at ticketwindow.ca, or at both London Taste of Britain locations (2115 Aldersbrook Rd. at Wonderland Rd. N. and 9 Southdale Rd. E.) for $20 but will increase to $25 on the day of the event.
For more information, or to purchase tickets, visit www.greatcanadiancaesarfest.com.