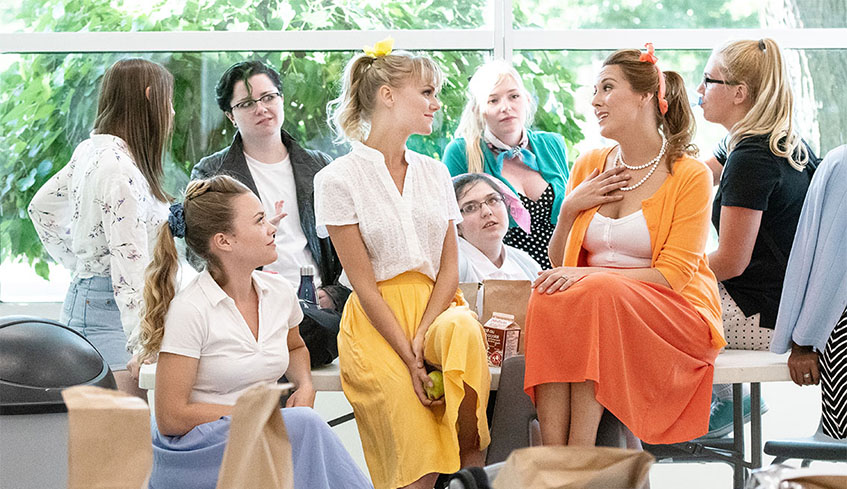 By Whitney South, Best of London. 07.09.18
A sunny afternoon soon turned into summer nights in London, as Carling Heights Optimist Community Centre was taken back to a time of poodle skirts and saddle shoes.
Channeling the 1978 hit film Grease, country trio Runaway Angel's new video for their latest single Hard to Get took over the locale in a big way July 7, complete with an army of extras, as well as members of O.N.E. Dance Centre, eager to try out their best hand jive.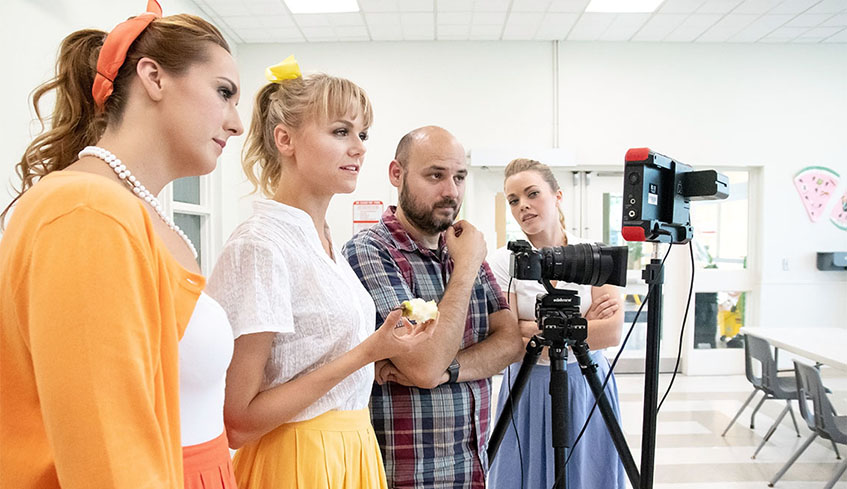 According to members Cadence Grace, Stacey Zegers and Ann Chaplin,
the Forest City has continued to support the group, in addition to playing the role of Zegers' hometown.
"We're so excited to be shooting in London, this city has been so good to us," said Chaplin. "We've got a ton of extras, a ton of dancing, and a perfect day . . . it's going to be epic fabulousness."
Filmed by Edward Platero of Platero Visuals, the trio's latest video offering harkens back to the romance of pop culture icons Danny Zuko and Sandy Olsson — with a little twist here and there.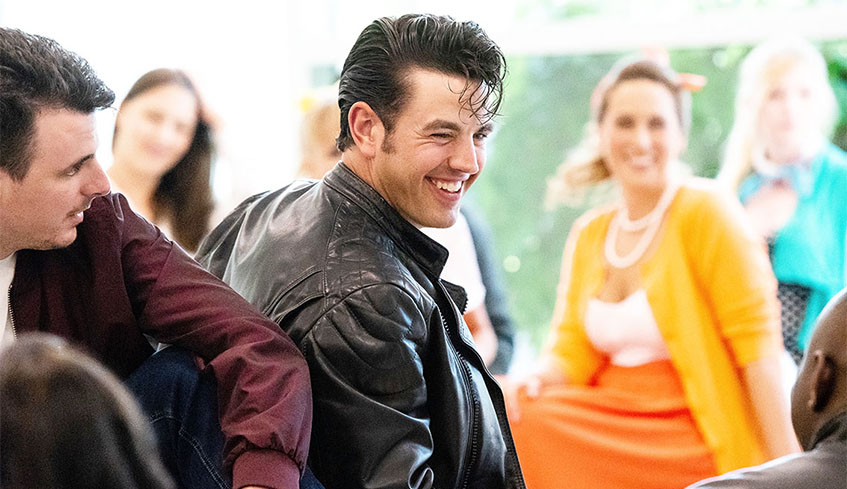 And while the choice may seem convenient due to the film's 40th anniversary celebrations currently underway, it's an idea Zegers came up with two years ago when the track was still in its fledgling stages.
"One day I was listening to Hard to Get and just felt the vibe was just so old-school. I pitched the idea to the girls and they were into it," she said. "The only stipulation was they said I had to be the one to play Sandy."
For Grace and Chaplin, their blonde bandmate was the obvious choice.
"She's the perfect Sandy. She was meant to be an A-list actress and model and musician and everything in between. She's basically perfect at everything," Grace said with a smile, ignoring Zegers' giggling protests. "Stacey has so much charisma on film, there was no question she had to be our Sandy."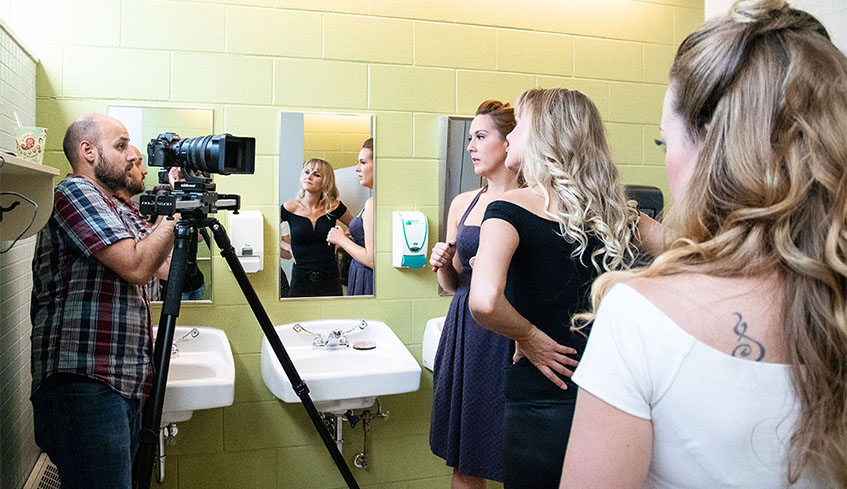 It's that kind of sisterly comradery that has continued to help Runaway Angel carve their path in the Canadian country industry, ever since the trio, who were each solo artists in their own right, got together back in 2014.
They've also continue to take the helm when it comes to their career, including steering the ship when it comes to both musical and creative decisions. While Hard to Get is the trio's seventh video to date, it's also the sixth with Platero — five of which have been shot in London.
"Ed is the man who can take our crazy visions and just make them work," said Chaplin. "He adds so much style and the shots are so well done. We're just in awe of him and he's just a fabulous guy, and filmmaker."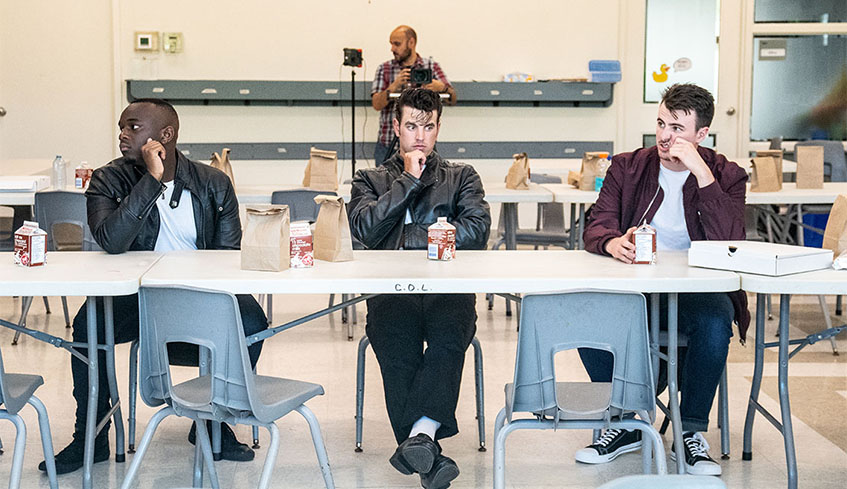 While maneuvering the waters of the music industry is no small feat for any independent artist, Runaway Angel has continued to enjoy a crash course in every aspect of biz, from operating budgets to booking gigs —and they wouldn't have it any other way.
As with everything else, when it comes to putting their personal stamp on it all, for this trio, it's all about keeping standards high and getting it done.
"A song is a story, and as much as it's great to imagine it in your own mind, it's important for artists to tell the story with their own visuals," said Grace. "I think that's why it's really important to us to come up with our own concepts . . . each song speaks to us, and it's all about taking it to the next level."
Photos by Whitney South