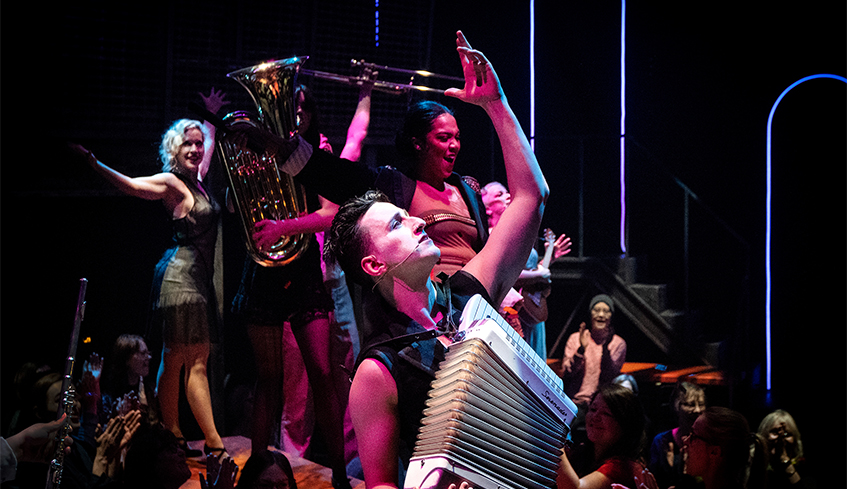 By Whitney South, Best of London. 04.11.19
At the Grand Theatre, life is beautiful.
Just ask the cast of Cabaret, who have taken over the McManus Stage April 9 to May 11.
According to artistic director Dennis Garnhum, who can be found at the helm of the divinely decadent production, Cabaret is one of the greatest musicals ever written, but it's never been done like this.
"It's intimate, up-close and immersive," he explained, adding the bar will literally be open, while performers dance and sing all around ticketholders, playing the show in the way he believes it was meant to be. "It's going to be cool to be immersed in a musical like this, where you feel the beat, the heart and the spirit of the show — and celebrate this incredible musical."
Set in 1931 Berlin as the Nazis are rising to power, Cabaret focuses on the nightlife at the seedy Kit Kat Klub and revolves around American writer Cliff Bradshaw and his relationship with English cabaret performer Sally Bowles.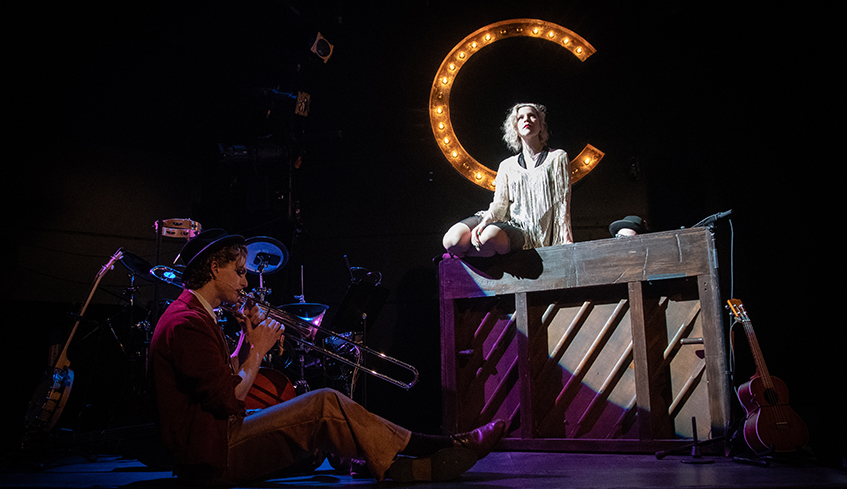 Already a theatrical staple since 1966, everything about the Grand's production of Cabaret has been imagined anew: patrons will journey through the backstage area with the opportunity to experience a space that contains the echoes of the past, as well as signs of the present.
"Because it's immersive, we really need our audiences to play along, which may be intimidating at first, but very quickly we've already found people just fall into it," said Garnhum. "This cast sings, acts, dances and plays instruments . . . and you can tell when you see this production how much joy is in the room . . . there's nothing better than seeing talented people perform, and that's what we have at Cabaret."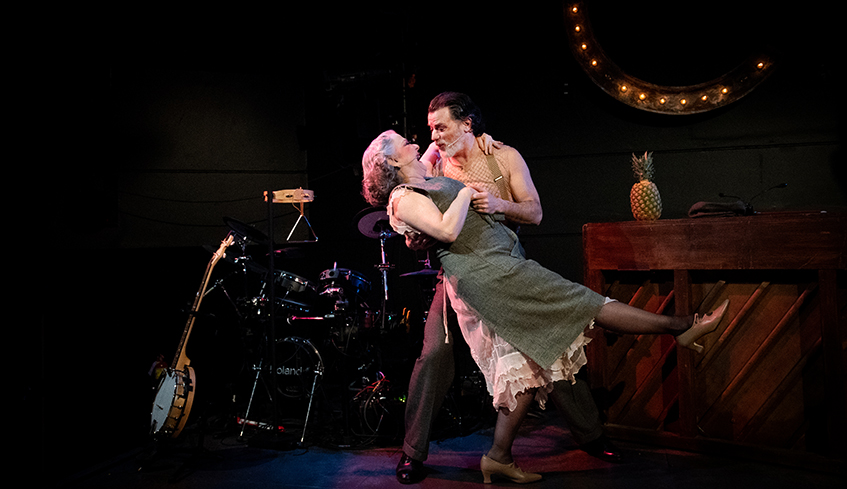 The production brings together nine multi-skilled cast members and features Tess Benger as Sally Bowles (The Penelopiad) and James Daly is his acting debut at the Grand as Cliff Bradshaw, a writer travelling through Berlin.
Stepping into the role of The Emcee is Olivia Sinclair-Brisbane, who is no stranger to the Grand stage, having participated in two High School Project productions (Footloose, and Anything Goes), as well as Buddy: The Buddy Holly Story, and Annie, here in London, after growing up in Westmount her whole life.
Typically played by a man, the role of The Emcee was made famous by veteran actor Joel Grey in the original Broadway production.
"When I found out I was getting the chance to audition, I didn't think in a million years it would be for this role — and it was exhilarating. It's been exhilarating every night," she said. "People can really look forward to the energy and authenticity in the room, and the amount of breadth that we get to put into the space. We're so up close and personal, we'll be right there with the audience the entire time."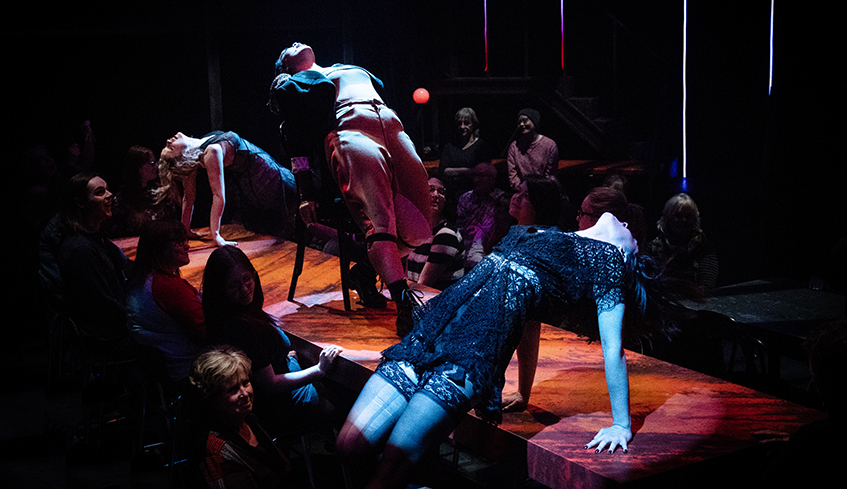 For Sinclair-Brisbane, it's been a chance to come home in the most exciting way possible.
"I want as many people to see the show as they can. My whole family is really excited and really proud and I'm really proud we get to do a show like this in London, Ontario," she said. "It's something new and innovative that the world needs, and the fact that I get to do it in my hometown is incredible."
In addition, those lucky enough to score tickets to Wednesday evening performances are invited to extend their theatre experience by getting closer to the artists with exclusive talks, casual conversations and spontaneous happenings at the Wednesday Speakeasy in the Poster Lounge.
Cabaret takes over the McManus Stage April 9 to May 11, and space is very limited.
Tickets are general admission at $60 and are available at grandtheatre.com, by phone at 519-672-8800, or at the box office (471 Richmond St.). Prices include HST and are subject to change.
Photos by: Whitney South