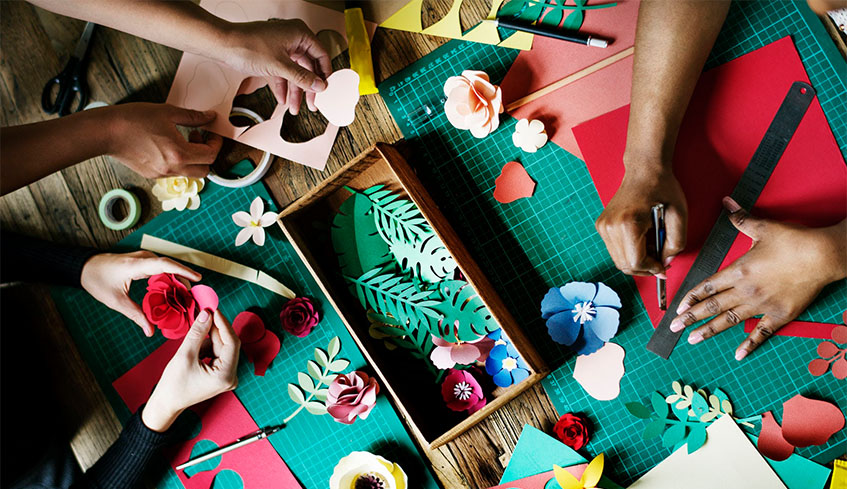 By Whitney South, Best of London. 04.26.18
Create, connect, inspire.
More than just a personal mantra, those three little words continue to serve as building blocks for Audrey deJong, event manager and founder at ArtWaves Creative Conventions.
Already known across Canada for her creative and artistic events over the last 20 years, deJong has put together something completely new she hopes will help Londoners bring out their inner artisan.
Pin It Canada, her latest consumer and trade show, will feature 80 booths specializing in everything from painting to mixed media, scrapbooking to beading and more, as well as a number of stage presentations, workshops, and hands-on experiences from May 4-5 at Fanshawe College.
More than just a place to pick up supplies, think of it as a weekend getaway for the crafting-inclined.
"It was about three or four years ago when I started to think about how I could get more people involved in the shows," deJong recalled. "The idea became, we want to get as many people as possible being creative in one space at one time."
That's when the entrepreneur knew she had something big in mind.
In addition to daily visitors, Pin It Canada will welcome multiple retreats, including ArtWaves, Ninabrook, Unicorn SPiT, Powertex and Bead-Treat, which will be going on at the same time, in the same location, making for a phenomenally creative weekend.
"People are going to come and experience a whole new world of crafting, as well as a number of make-and-takes being offered by different vendors where they can sit down and create something right there," deJong explained. "There's also going to be workshops so if you want to learn a specific artform of some sort, you can also delve even deeper."
Just some of those offerings will include acrylic painting, cookie decorating and brush lettering basics, by a number of instructors, including some from right here in the Forest City.
While everyone has their own reasons when it comes to creating, deJong maintains that for her, it's two-fold.
"It's a sense of accomplishment, or even just trying to carry on a tradition of creating things the way your grandmother used to," she said.
"On the other hand, it also contributes to your health and wellness. People have stressful lives and sitting down to knit, or paint really helps you get away from it all."
For those wanting to just visit the tradeshow for the day, tickets can be purchased for $10, while a two-day pass is $15. Workshops are $19 per day, which includes admissions, while each project comes with its own kit fee for supplies.
Fanshawe College Conference Services is pleased to offer special overnight rates to the 2018 Pin it Canada guests. To make your reservation, please call our front desk customer service representative at 519-452-4440 ext. 2111 or email confcentre@fanshawec.ca.
For more information, as well as complete listing of exhibitors and workshops, visit www.pin-itcanada.com.