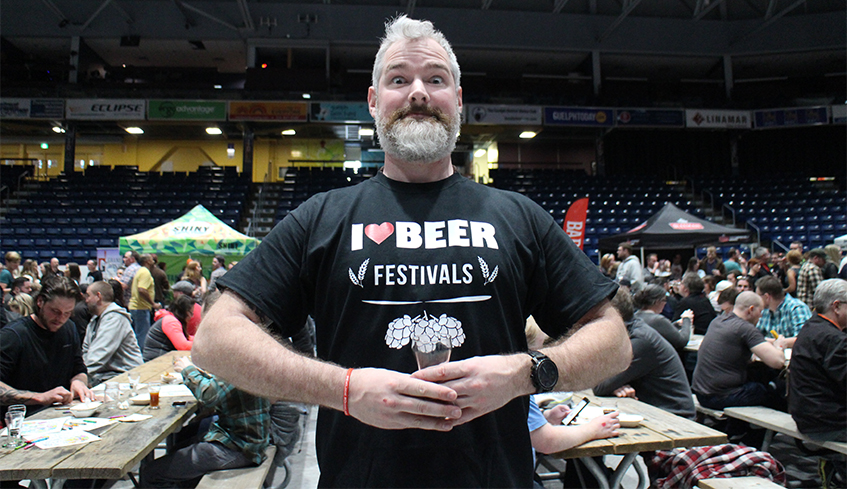 By Whitney South, Best of London. 11.19.19
To brie or not to brie, that is the question — and nothing can warm up a chilly November evening better than a hearty bowl of mac 'n' cheese.
At least, that's what organizers are counting on as the iHeartBeer + Mac & Cheese Festival takes over RBC Place London Friday, Nov. 22.
Just ahead of the holidays, the ugly sweater-themed event is inviting food and drink enthusiasts to nibble and sip a wealth of offerings from some of the area's best breweries and restaurants.
And this year, they've partnered up with the Dairy Farmers of Ontario to bring a delicious fromage fiesta to the Forest City.
The organization has already enjoyed its fair share of success catering to craft beer lovers across southwestern Ontario, featuring a number of themes over the years.
According to iHeartBeer Marketing and Staffing Coordinator Alex Klein, 2019 is all about getting a little cheesy.
"What better way to get ready for winter and the Christmas season than eating delicious food, drinking delicious beer, and wearing your favourite Christmas sweater?" she said with a laugh, adding the event will also allow people to enjoy a childhood favourite while trying some creative and unique recipes. "The vendors at this year's festival are bringing a different dynamic when it comes to satisfying these comfort food cravings. We can't wait to see what they come up with."
While a number of festive games and activities will be sure to make an appearance once again (including JENGA, a BEERcade and more), iHeartBeer festivals are all about promoting the local scene.
This weekend's incarnation is set to feature 16 breweries, two cideries and two distillers, along with a dozen food vendors.
Just some of those representing the area will include Anderson Craft Ales, the London Brewing Co-op, and Powerhouse Brewing Company, as well as tasty treats from Big Daddy Bacon, Lou Dawg's Southern BBQ, and My Big Fat Food Truck.
With tickets already over 90 percent sold out, it's clear Forest City foodies are eating it up.
"There are influencers around the city who have been actively engaging in promotions of our event — so, we're hoping to make quite a memorable night," said Klein. "We have a goal to make iHeartBeer stand out more than any other food and drink festival in the city, and one thing we all know is there's no such thing as too much cheese."
The I Heart Beer + Mac & Cheese Festival takes over the RBC Place London (300 York St.) Friday, Nov. 22 from 6 p.m. to 11 p.m.
For more information, or to purchase tickets, visit www.iheartbeer.ca/london/.