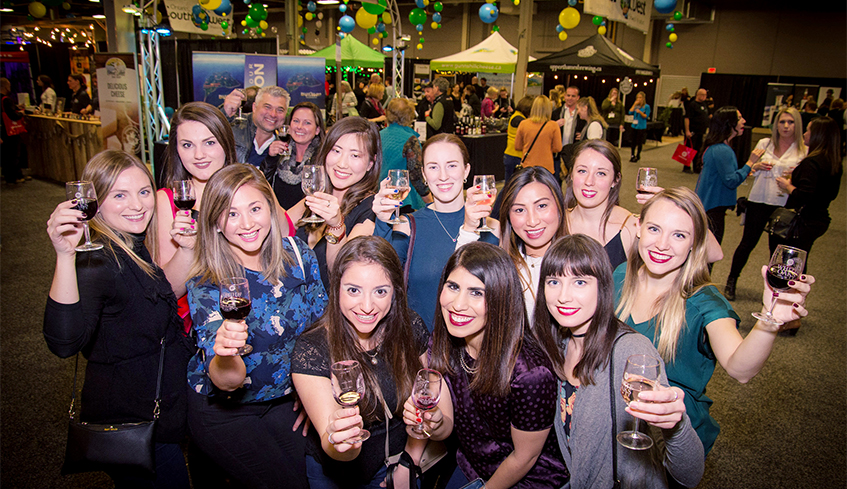 By Whitney South, Best of London. 12.20.18
Heading into its 13th year tempting taste buds, the London Wine & Food Show is once again taking over the Western Fair District Agriplex Jan. 17-19.
The event — which has seen upwards of over 120 exhibitors and vendors fill the showroom floor — is ready to surpass last year's numbers and hoping to welcome thousands of foodies through the doors for three days of fun, offering up a stunning array of cuisine, wine, beer, spirits and entertainment.
According to Kylee Brennan, content and communications coordinator for the Western Fair District (WFD), the London Wine & Food Show is the perfect way to shake off those winter blues.
"It's nice because it gives just enough time for us to all recover from the holidays and get back into the swing of things, while giving us all something to look forward to — breaking up the coldest time of year," she said. "You can get your friends or family together and have a great day or night out, packed with delicious dishes and awesome entertainment."
In addition to food, this year's visitors will once again get the chance to sample some of the finest beverages from wineries, breweries and distilleries across Ontario, with beverage exhibitors including London's own Anderson Craft Ales to Huron County's Maelstrom Winery featuring a wide range of local, regional and internationally recognized wines, craft beers, and spirits.
And then there's the food — which will be sure to have something for every palate, from Gunn's Hill Artisan Cheese to Mushrooms Canada, Carmichael Meats to desserts by Mango Loco.
New for 2019, the WFD is hoping to spread out the cheer, promoting Tantalizing Thursday as an alternative to the usual hustle and bustle that comes with the weekend.
"It's typically known that people looking to go out for a good time will save that for Friday or Saturday night, just based on their nine-to-five schedule. So, Thursday is a great time to go out and chat with vendors, and really connect," Brennan explained. "Maybe you want to know more about their products or sample everything first — this really gives you a chance to brag to your friends about all the cool things you got to try ahead of the rush."
But don't worry, that doesn't mean you can't go back for round two (or three).
As always, tastings, demos and music will once again educate and entertain guests, including performances by London's own award-winning singer/songwriter Ben Heffernan, along with hometown stars Connor Morand and Sarina Haggarty, as well as country star Brad James and Toronto-based recording artist Stacey Kay.
Friday will also see the combination of local first responders and puppies hit the runway for the Firefighter Fashion Show on Fiery Friday at 8 p.m.
"The London Wine & Food Show is really a local tradition — kind of that place to go, pop around and discover new things," said Brennan. "It's also the place to be and the place to be seen, and that goes for vendors as well. Our slogan is 'Entertain Your Palate,' which really is the perfect description of what this event is all about."
The London Wine & Food Show takes over the Western Fair District Agriplex (845 Florence St.) Jan. 17-19. Advanced tickets can be purchased online until Thursday, Jan. 16 at 11:59 p.m., and will be sold at full price at the door while quantities last.
For more information, a list of vendors, entertainment, ticket prices and floor times, visit www.westernfairdistrict.com.