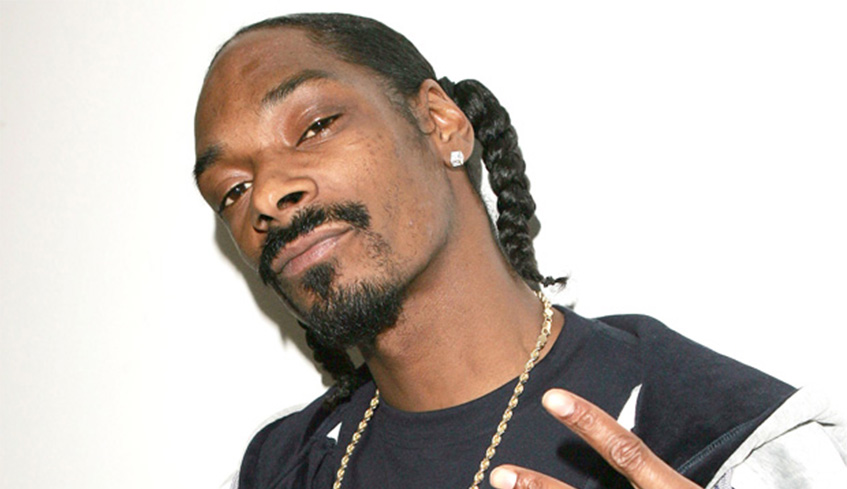 By Whitney South, Best of London. 02.15.19
Well London, get ready for another flashback — and this one is bound to be an epic party.
On Feb. 15 Start.ca Rocks the Park announced its Friday night line-up, packed with some of the biggest names in hip hop, including some major blasts from the past.
This year's Flashback Friday, once again showcasing some major '90s power, will feature the one and only Snoop Dogg with support from Shaggy, Mase, Ginuwine and Tone Loc.
This summer will mark the third incarnation of the event's throwback night, and with this line up organizers believe they've secured the best one yet
"Need I say anything about this night? Over the past two years we have had record sell-outs with our '90s nights, so it only made sense to bring it back once again," Brad Jones, president of Jones Entertainment Group (JEG). "It may just be a trend, but people are loving it and we love to see our park packed with people having a blast to their favourite throwback tracks.
While multi Grammy Award-winner Shaggy has to bail on last year's festivities, the group is excited to welcome him this summer.
"It was unfortunate that Shaggy had to cancel last year due to his opportunity with Sting, but we have been assured he wanted to come back and make it right for 2019," said Jones. "A video post regarding this from Shaggy himself will be shared later today. Time for another heck of a party, London."
After first hitting the airwaves with his debut album Doggystyle in 1993, Snoop Dogg has gone on to build an impressive resume, as not just a rapper, singer, and record producer, but TV personality, entrepreneur, and actor. His music career began in 1992 when he was discovered by Dr. Dre and featured on Dre's solo debut Deep Cover, followed up by Dre's solo debut album The Chronic. Since then, Snoop has sold over 23 million albums in the U.S. and 35 million albums worldwide — and let's not forget that Potluck Dinner Party with Martha Stewart.
With a commanding presence, a distinctive voice that is recognizable throughout the world and titles such as artist, businessman, and philanthropist, Shaggy is and has been a forced to be reckoned with. A son of the brambly streets of Kingston, Jamaica, his discipline-which he credits to his military background-has been the foundation of his success. In 1993, Shaggy exploded on the music scene with his debut album Pure Pleasure. His remix of the Ska classic Oh, Carolina from that album was an instant hit in England and other countries. Shaggy followed up with his sophomore album Boombastic in 1995, which was certified platinum, won a Grammy Award in 1996 for Best Reggae Album and topped an impressive chart list that included the Top 40 Rhythmic charts, Hot 100, Billboard 200, among others.
Mason Durell Betha, better known by his stage name Mase, is an American rapper, songwriter and minister. He is known for his late 1990s run at Bad Boy Records alongside Sean Diddy Combs. From 1996 to 1999, as a lead or featured artist, Mase had six Billboard Hot 100 Top 10 singles and five U.S. Rap No. 1 singles including Mo' Money, Mo' Problems, with the Notorious B.I.G.
Ginuwine began his career as a member of Swing Mob in the early 1990s. Signing to Epic Records as a solo artist in the mid-1990s, Ginuwine has released a number of multi-platinum and platinum-selling albums and singles, becoming one of R&B's top artists during the late 1990s and early 2000s. He had significant commercial success with his first four albums: Ginuwine...The Bachelor (2x Platinum), 100% Ginuwine (2× Platinum), The Life (Platinum), and The Senior (Gold).
Tone-Loc, born Anthony Smith, soared from obscurity into pop stardom in 1989 when his hoarse voice and unmistakable delivery made the song Wild Thing (using a sample from Van Halen's Jamie's Cryin') a massive hit. The song was co-written by Marvin Young, better known as Young MC, as was the second single smash, Funky Cold Medina. The album Loc-ed After Dark became the second rap release ever to top the pop charts. Tone-Loc expanded his horizons into acting in 1992 and 1993, appearing a few times on the Fox sitcom Roc.
Announcements for one more night of music is still to come.
Start.ca Rocks the Park Friday line-up in partnership with 97.5 Virgin Radi, featuring Snoop Dogg with support from Shaggy, Mase, Ginuwine and Tone Loc, will take over London's Harris Park Friday, July 12.
Tickets go on sale Friday, Feb. 22 at 10 a.m. ET.
Start.ca Rocks the Park hits London's Harris Park (531 Ridout St. N.) July 10 to 13.
For more information, complete daily line-ups as they're released, or to purchase tickets, visit www.rockthepark.ca.