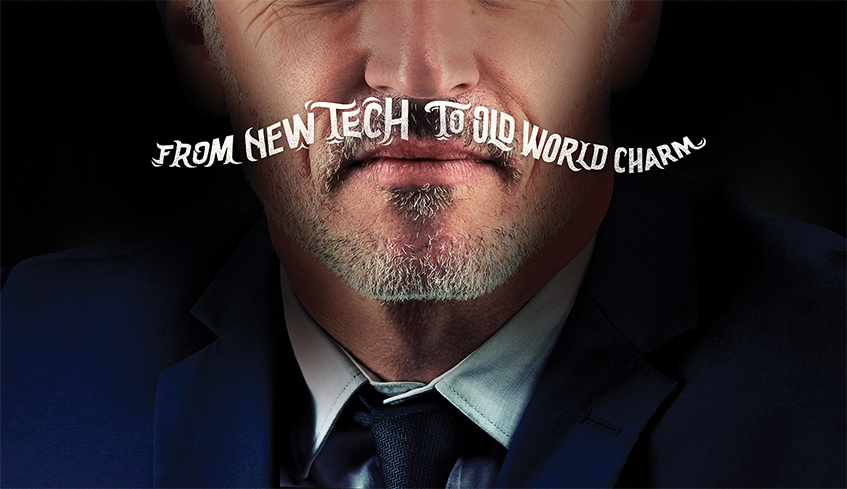 By Whitney South, Best of London. 11.09.18
In the immortal words of Family Guy patriarch Peter Griffin, with great moustache comes great responsibility.
And the folks at Western Fair District are inclined to agree.
Billed as an event embracing a little old-world charm and supporting the spirit of Movember festivities across the country, the venue's Gentlemen's Experience is set to take over the Agriplex building Nov. 23-24 — ready to prove those cookie dusters are more than just little wings for your nose.
According to Kylee Brennan, content and communications coordinator for Western Fair District, the idea for the event came after staff members sat down to do a little brainstorming.
"We really wanted to come up with something new for London — something that was a unique experience we could add to our catalogue of owned and operated events," she said. "Our Gentlemen's Experience is not only an amazing two evenings of entertainment but it's also about men's health — a combination of getting the community together for a good time, as well as supporting a great cause."
While a moustache is defined simply as a strip of hair grown on the upper lip, the list of modern takes as well as old-school styles has become endless, from the Dali to the walrus, the handlebar to the Hungarian.
But fear not, at The Gentlemen's Experience anything goes.
"All facial hair is welcome, we're not discriminating," Brennan maintained. "That said, we're really looking forward to seeing a lot of moustaches. Fingers crossed, we're actually hoping to break the record for the most moustaches in one place."
Those numbers could be huge, considering the Agriplex can fit quite a few — and 1,131 is the goal.
The vendor list is 50 strong and growing, including The Hood Archery Games and virtual reality, not to mention some very cool driving simulations courtesy of Alfa Romeo of London and Maserati of London, as well as an area where gentlemen and their partners can stock up on holiday gifts.
"We'll also have food and some specialty cocktails too like the Burt Reynolds — an homage to the ultimate of moustaches," added Rob Lumsden, director of facility management. "You can get your shoes shined, have a specialty suit fitting, or to finish the whole Movember campaign you can get a hot shave too. They're really all neat experiences you wouldn't get anywhere else, and all under one roof."
More than just planning the event, a number of district employees have joined in on the campaign, creating blogs and videos about their fundraising journeys.
"They all shaved it right down on Oct. 31, and so we're following their progress right up until the show," Lumsden, explained with a laugh. "That's going to be interesting . . . there are a few we're having a hard time picturing with a moustache, or any facial hair at all for that matter. We can't wait to see what happens."
The Gentlemen's Experience takes over the Western Fair Agriplex (845 Florence St.) Friday, Nov. 23 from 4 p.m. to 10 p.m., and Saturday, Nov. 24 from 2 p.m. to 10 p.m. Admission is $15, with $2 from every ticket sold going to the Movember Foundation. This is a 19+ event.
For more information, or to purchase tickets, visit www.westernfairdistrict.com.