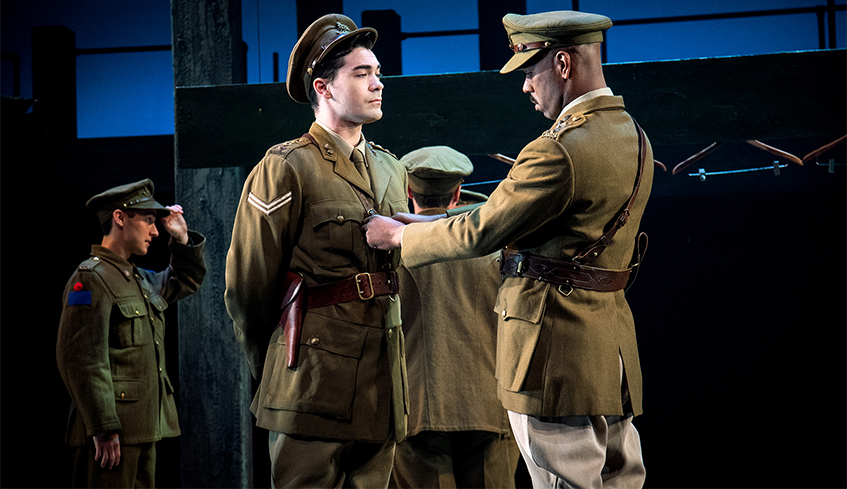 By Whitney South, Best of London. 10.24.18
It's been 100 years since the guns fell silent, marking the end of the First World War.
Commemorating that anniversary, The Grand Theatre is set to honour the sacrifices of those soldiers and many more with the Governor General Award-winning story, Timothy Findley's The Wars, running now until Remembrance Day, Sunday, Nov. 11.
The story follows young Robert Ross, played by Alex Furber, from his Toronto family home to the muddy battlefields of France. Based on the 1977 Canadian classic novel adapted and directed by Grand Theatre Artistic Director Dennis Garnhum, this latest offering is meant to remind us all of the sacrifices of our soldiers during the "war to end all wars" and beyond.
And it's a meaning not lost on the show's young star.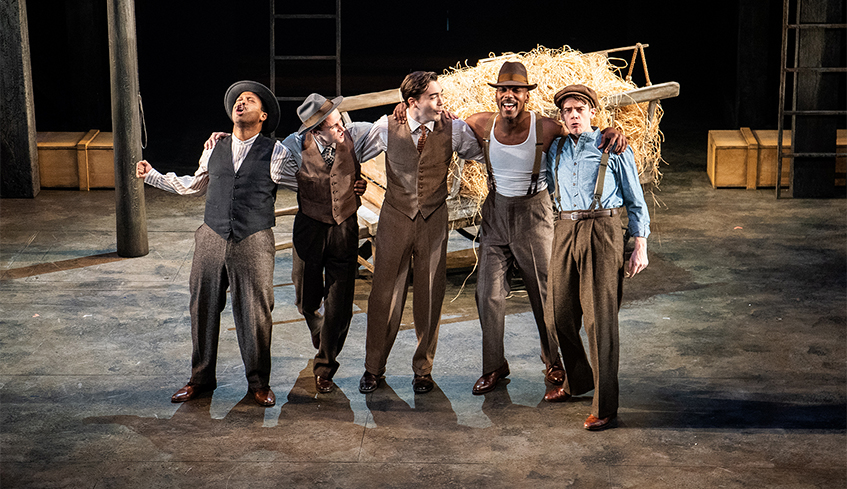 "Robert Ross starts off as a complicated, shy young man — and definitely not one that would be a natural leader at all. It's the horrors of war that changes, forges and scars him into someone completely different," Furber explained. "What's really important about this journey is that it doesn't romanticize what it means to be a soldier. It really emphasizes the sacrifices, both mentally and physically, that soldiers go through when they're off fighting for what they believe in."
As a young man himself, the Toronto actor maintained he was able to find parallels between himself and Ross in character and growth alike — while taking pride in helping to honour service men and women that gave up so much for the freedoms we enjoy today.
"You just kind of see this innocence as he navigates love, his feelings for a fellow soldier and this amazing woman he meets in the war. Life makes him a leader, and hard times force him to step up his own game — just to protect and serve those around him," he said. "We really see what they lose and sacrifice when they're out there. As the people who benefit from what they fought for and are fighting for, we have a duty to honour that and always remember those sacrifices."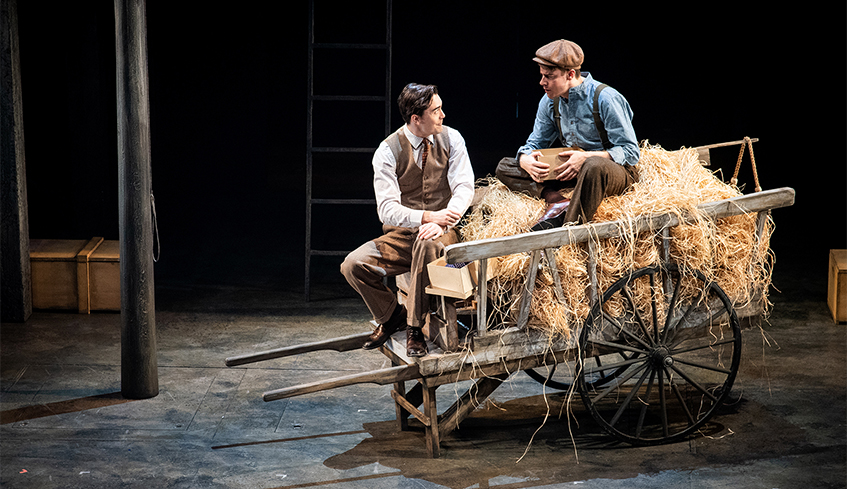 Highlighting an already epic storyline, the show is set to include battle scenes as realistic as the stage can muster, with mud, fire, and even explosions, a technical challenge to be sure, but one Furber knows The Grand will certainly be able to pull off.
"I think Dennis is doing amazing things, just crafting beautiful shows and beautiful seasons," he said. "You don't see shows of this scale everywhere, and it's just a real joy and privilege to work with these fine artists and creators on this really very timely show. It's incredibly special."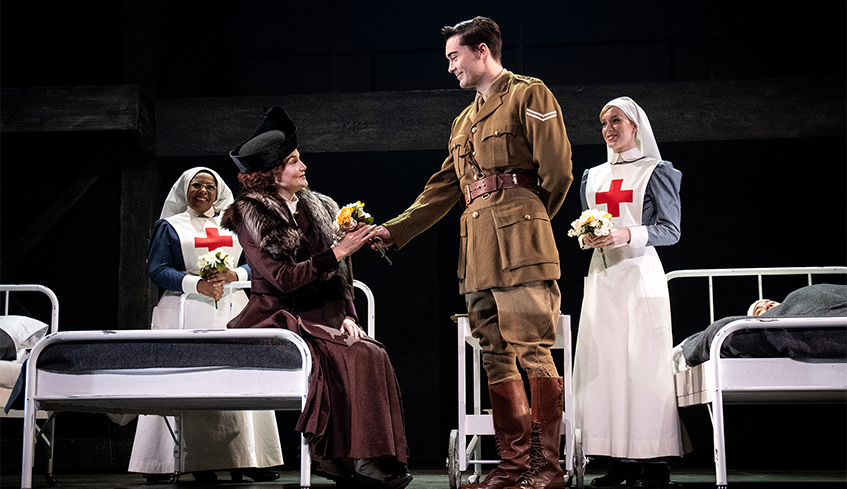 The set of Timothy Findley's The Wars will feature a total of 4,000 poppies, which were created by veterans and volunteers during a local community event in September, in partnership with St. Joseph's Health Care London's Parkwood Institute.
In addition, the Grand will be home to The World Remembers exhibit, a powerful, unique and Canadian-led expressions of remembrance and reconciliation marking the centenary of the First World War. The project, which respects the losses on both side of the conflict, looks to the future with hope and understanding, recognizing the name of each of the 1,003,167 soldiers, nurses and other military personnel from Canada and 15 other participating nations who lost their lives, and will be on display throughout the play's run.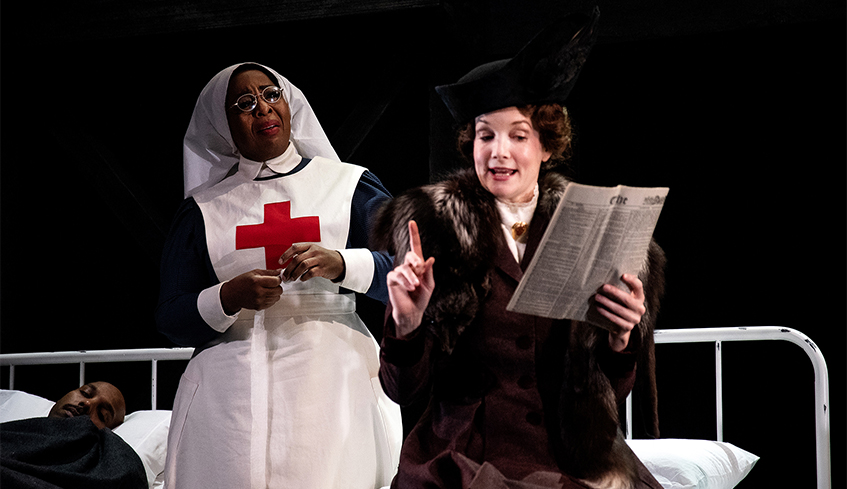 Timothy Findley's The Wars takes over The Grand Theatre's Spriet Stage now until Sunday, Nov. 11.
Tickets range from $29.95 to $86 and are available at www.grandtheatre.com, by phone at 519-672-8800, or at the box office (471 Richmond St.). Veterans and those currently serving in the National Defence and Canadian Armed Forces are eligible for a 15 percent military discount.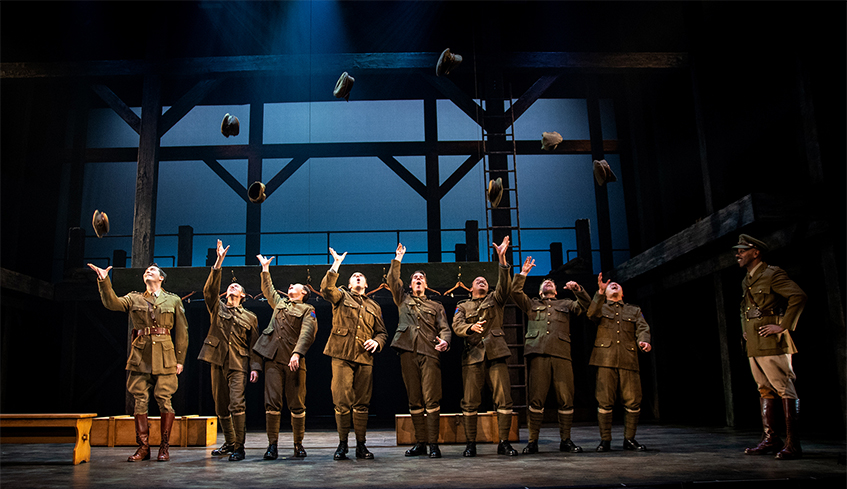 Photos by Whitney South