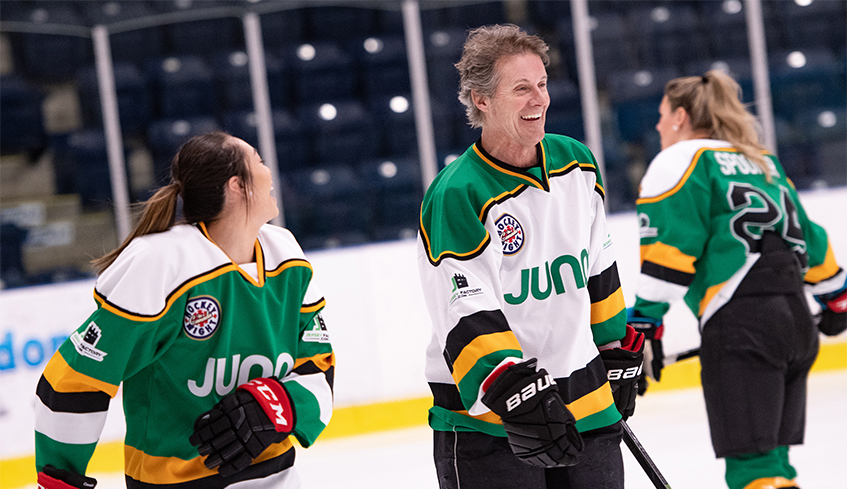 By Whitney South, Best of London. 03.15.19
And with that, the JUNO Awards have hit the Forest City.
The festivities kicked off in style March 14 with a star-studded line-up hitting the ice and the stage in support of Musicounts.
While the afternoon saw some of the nation's top talent (both the musically and athletically-gifted) take part in a little scrimmage and media time at the Western Fair District Sports Centre in preparation for the 16th annual JUNO Cup, that same crew brought the party to Rum Runners in the evening, taking to the stage for a night of covers and collaborations — all backed by the Devin Cuddy Band and hosted by CBC Sports broadcasters, Rob Snoek and Sophia Jurksztowicz.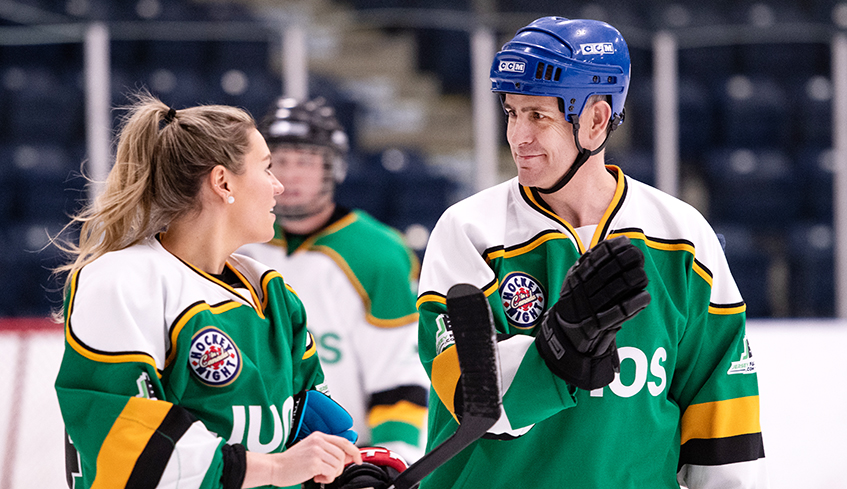 This year's roster features a veritable who's who of both hockey and music elite, including JUNO Cup Founder Jim Cuddy of Blue Rodeo, songstress Amanda Rheaume and country duo The Reklaws, along with New York Islanders alum Brad Dalgarno, Toronto Maple Leafs legends Doug Gilmour and Gary Roberts — and many more.
But while not everyone stretched their musical muscle Thursday night, Friday's sold-out game promises to be one of the highlights of JUNO Week.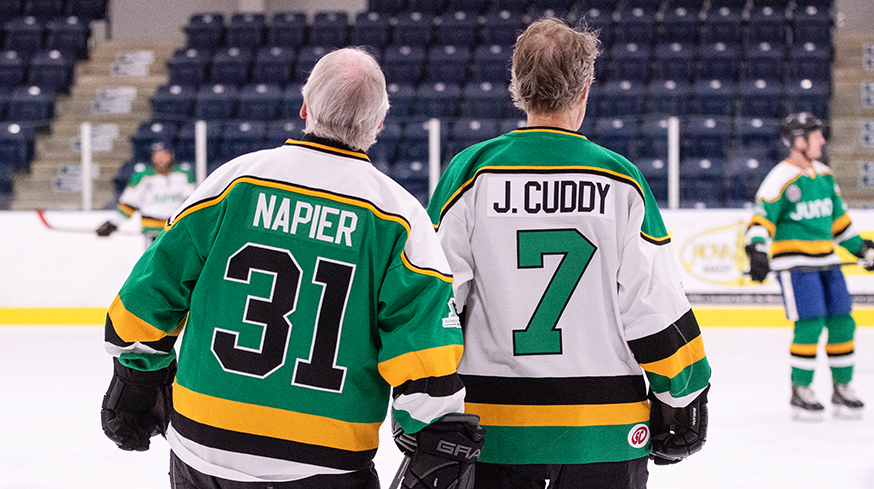 Fans are invited to cheer along as the teams face-off in a game featuring special performances and a skills competition. Attendees to JUNO Cup will also get a chance to try para ice hockey first-hand thanks to CBC Sports before heading to the Hockey Night in Canada social space with their unique Throne of Games chairs and hockey-themed space.
Also stepping in for the pro line-up is Mark Napier (Montréal Canadiens, Edmonton Oilers), Sami Jo Small (Toronto Furies), Natalie Spooner (Toronto Furies), Sarah Nurse (Toronto Furies), Renata Fast (Toronto Furies), Dennis Maruk (Washington Capitals, Minnesota North Stars), Dave McLlwain (Toronto Maple Leafs, Winnipeg Jets), and Mike Kostka (Toronto Maple Leafs, Ottawa Senators), who will hit the ice, with Brandon Prust (Vancouver Canucks, Montreal Canadiens) taking on the role of coach, while storied former NHL ref Bill McCreary will officiate the game.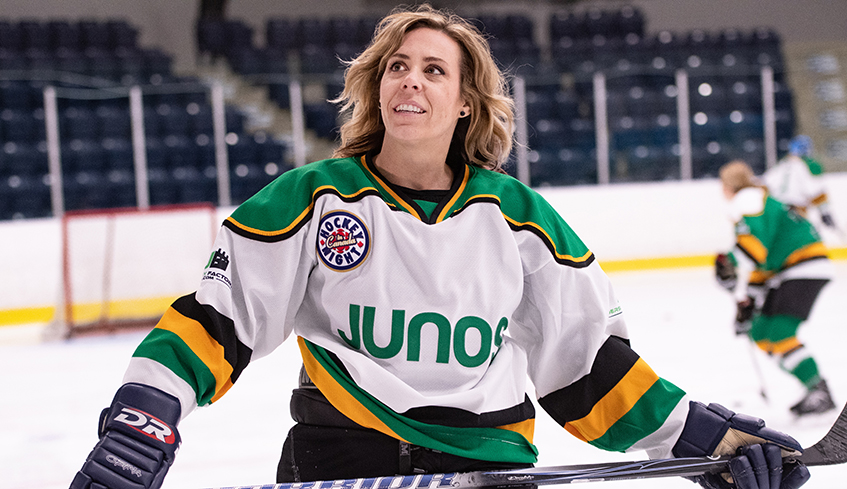 On the flip side, Adrian Sutherland (Midnight Shine), Menno Versteeg (Hollerado), Mitch Derosier & Luke Lalonde (Born Ruffians), Jeff Giles (Jane's Party), Katie Munshaw (Dizzy) and Classified are slated to lend support the musical side.
The 16th annual JUNO Cup hits London's Western Fair District Sports Centre on Friday, March 15.
Tickets for the 2019 JUNO Awards broadcast, live from Budweiser Gardens, are still available online at budweisergardens.com, by phone at 1-866-455-2849 and in-person at the Courtesy Ford Box Office at Budweiser Gardens (Located at Gate 1).
The JUNO Awards have partnered with the City of London so that $1 from every broadcast ticket is donated to MusiCounts, helping to ensure that children across Canada have access to musical instruments. This is in addition to a $1 per ticket donation from select shows at London Music Hall, Budweiser Gardens and Centennial Hall in the lead up to JUNO Week.
For more information on the mountain of events taking over the Forest City this weekend, visit junoawards.ca.