Whitney South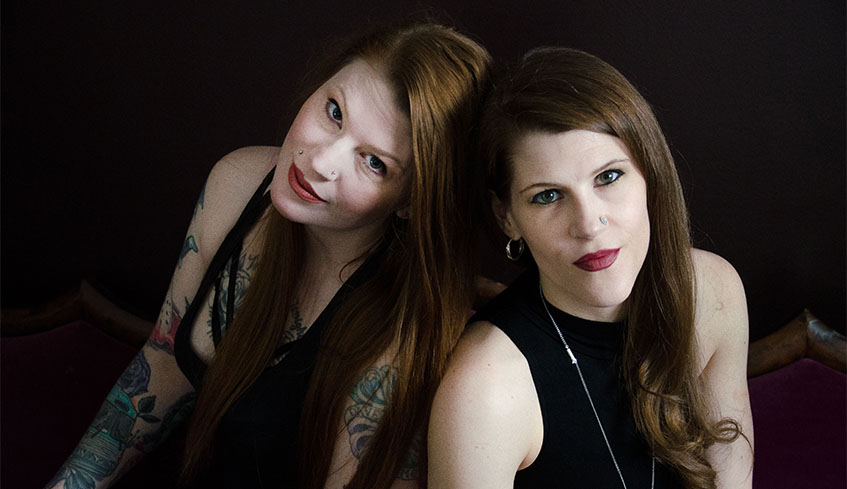 By Whitney South, Best of London. 03.19.18
When it comes to their career, their style and their sound, the women of Kittie have always done it their own way. Now, more than 20 years after four teenagers from the Forest City took the metal world by storm, it was time for their story to be told.
Thanks in large part to a devoted legion of fans and produced by bandmates, and sisters, Morgan and Mercedes Lander, Kittie: Origins/Evolutions is slated for release Friday, March 30 — four years to the day after launching the initial crowdfunding campaign.
To make it happen, the rockers took a giant step out of their comfort zones, taking the reins on a project that would lead them from centre stage to the big screen.
"I had seen some bands raise money with Indiegogo to do a multitude of things, from making videos to making records," Mercedes explained. "I thought it was the best platform because I knew there was no way we were going to be able to pay for it ourselves. Movies are expensive — we found that out the hard way."
In order to get the financial support they needed, the duo reached out — offering campaign backers everything from signed pictures to long-retired T-shirt designs, Skype calls with the band, and even a custom guitar.
It took just 24 hours for the campaign to crush its initial goal of $20,000 before going on to raise more than double that, thanks to 936 individual backers. The instant support came as a bit of a shock.
"We didn't want to make our goal too out of reach, but it was amazing and a little surprising that many people were wanting to see this happen," said Morgan. "We've always had an amazing fanbase, but it really went beyond that."
It wasn't long before the sisters enlisted fellow Londoner and award-winning director Rob McCallum to help piece together a saga two decades in the making — which included collecting the memories of both former and current band members.
"We really wanted everyone to be able to tell their side of the story — everyone has a different viewpoint of what happened in history," said Mercedes. "Having everyone involved really helped to paint a larger and more beautiful picture."
Even as everything came together, switching it up from music to movies took a lot of patience.
"The film industry is so different from the one we were used to, and as we learned more about the process the documentary actually evolved and changed," said Morgan, adding even after having managed the band since their father passed away, making a movie involved a lot more compromise than the musicians were used to. "Negotiation, talking to people, and business dealings with lawyers and contracts were all something that had been deeply engrained in both of us. It's always been sink or swim, but this was different. It didn't change the integrity . . . there's just a lot of things going on behind the scenes."
And while the workload was unexpected, it was all worth it. On Oct. 27, 2017, three generations of the band united for the film's premier, followed by a sold-out show at London Music Hall, with fans making the trip from as far away as Europe and Japan.
"We kind of went into this thinking it was going to be like making or setting up for a record — maybe a couple months. Four years later, here we are," Mercedes said with a laugh. "But, now that we're at the point where everything has been delivered, we have a release date and it's beautiful, and we've been able to produce even more than people were expecting . . . now we can breathe."