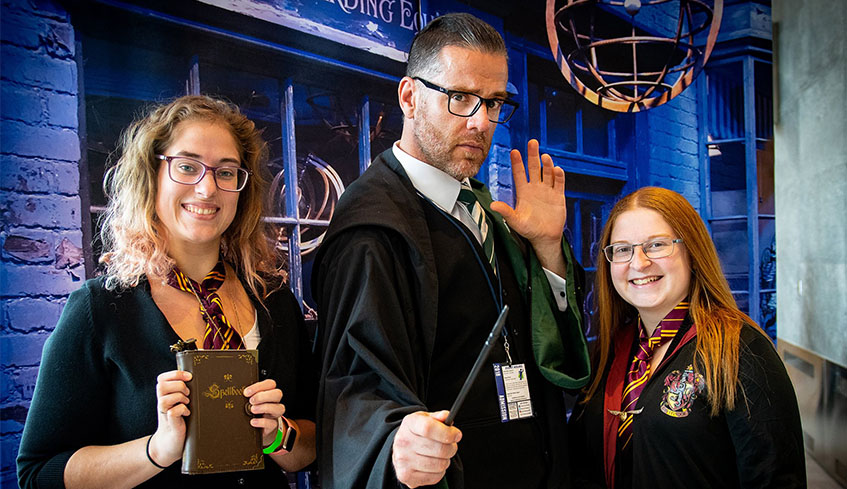 By Whitney South, Best of London. 01.25.19
It's been five years since the crew at Forest City ComiCon first opened the doors on an extravaganza aimed at celebrating the very best in nerd and geek culture — and now they're taking it back to their roots.
On Jan. 23, organizers announced the spectacle would be returning to Centennial Hall in downtown London, where it all started back in 2014.
For committee member John Houghton, it's a move that will hopefully re-ignite the excitement fans felt during the convention's very first year.
"In many ways, the 2014 show was the most fun we ever had running the event. In the four years since, our group has learned a lot about how to operate a show, what works and what does not," he explained. "We know we can put on an excellent event at the venue and are excited to be back at Centennial Hall to put on a fun, affordable show."
Another big change came in the form of a new date, shifting from fall to spring, landing the one-day event on Saturday, June 1 from 10 a.m. to 6 p.m., while continuing the tradition of the all-ages comic con featuring artists, exhibitors, cosplay, vendors, panels, presentations, board games, video game tournaments, and more.
There's also the advantages of great weather and an open space in the regional convention schedule, which haven't been lost on Houghton or the team — but neither has the shortened timeframe.
"It's really lit a fire under us to be honest, and now is the time to get moving," he said with a laugh, adding the date change really hit home as he was changing the countdown clock on their website. "Regardless, our first night of exhibitor registration was huge, and we feel like we're ready. I know we're going to have a great show in June."
Known for showcasing a variety of nerdy offerings, from the artistic to immersive and beyond, Forest City ComiCon brought in around 3,000 ticketholders last year, as well as about 150 vendors.
They've also welcomed their fair share of celebrity guests in the past, including Lord of the Rings' Billy Boyd, Star Wars stuntman Dickey Beer, Archer voice actor Amber Nash, and hometown hero and artist Bryan Lee O'Malley.
And fear not, 2019 promises to be no exception.
"Fans can expect an amazing show, with affordable ticket prices, great programming, top-notch cosplay, and lots of exhibitors," said Houghton. "We are going to break out of the convention model of rising costs and the increasing ticket prices that the convention world is stuck in: we're getting back to our roots."
Forest City ComiCon hits Centennial Hall (550 Wellington St.) on Saturday, June 1 from 10 a.m. to 6 p.m.
Tickets for the event as well as guest news and event schedule are coming soon. Exhibitor registration is open now at www.forestcitycomicon.ca.
Photo by: Whitney South