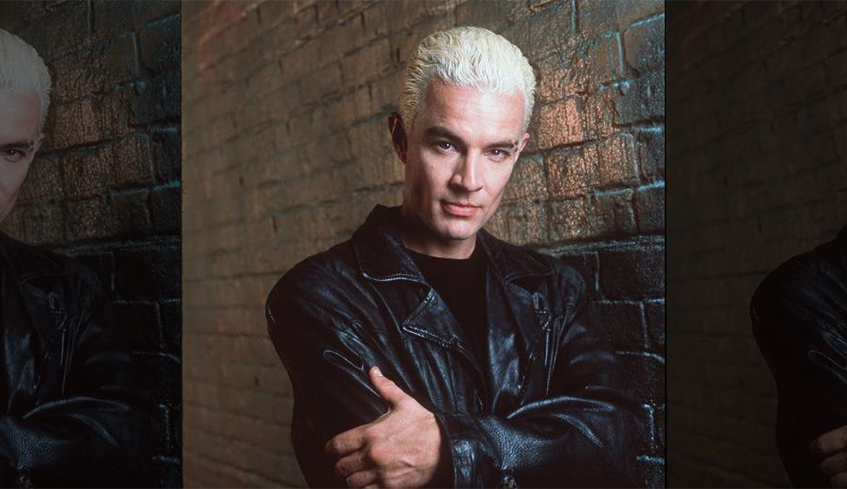 By Whitney South, Best of London. 05.04.18
From a power queen to a blood-sucking fiend, London Comic Con rolled out its first string of celebrity guests this week — much to the excitement of local freaks and geeks alike.
Taking over the Metroland Media Agriplex Oct. 26-28, organizers are once again hoping to break attendance records, drawing in visitors from near and far.
According to Andrew Kitt, president of London Comic Con, this year's event is guaranteed to be bigger and better than ever — including a new venue.
"Since the Comic Con's inception, the show has grown exponentially, therefore we are moving into the Agriplex at the Western Fair which offers us even more floor space to keep up with the demand from artists and vendors to be a part of the event," he explained. "We anticipate breaking the 15,000 attendance mark this year, and continue to see fans travelling great lengths to attend . . . we're very excited to launch this year and we know the fans are even more excited."

2018's line-up, so far:
Known as The World's Most Dangerous Man, Ken Shamrock has been called the godfather of mixed martial arts (MMA), and continues to be recognized worldwide, culminating in his induction to the UFC Hall of Fame. Also well-known for his UFC 5 fight with Royce Gracie, which lasted over 30 minutes before the match was called a draw. In addition to fighting in the UFC, Shamrock also wrestled in the WWE and was the first ever Pancrase Heavyweight World Champion in Japan. Outside of the octagon, Shamrock is a businessman and international speaker for venues from TED Talks to ministry functions, as well as the founding father of Lion's Den Ministries, a non-for profit that serves as a mouthpiece to troubled youth and young adults.
Cerina Vincent is an American actress and writer best known for playing Maya the yellow Power Ranger in the TV series Power Rangers Lost Galaxy, as well as appearances in Not Another Teen Movie, Cabin Fever, It Waits, and Everybody Wants to Be Italian. She's also written three books with author Jodi Lipper, as well as a regular column for The Huffington Post.
Welcoming everyone to the neighbourhood this fall, David Newell spent over three decades portraying everyone's favourite delivery man Mr. McFeely on Mister Rogers' Neighborhood. Throughout the show's run, he appeared in 436 episodes, and to this day Newell still works in the public relations department of the Fred Rogers Company. A documentary feature about Newell entitled Speedy Delivery, which chronicles his travels around the world as Mr. McFeely, debuted on public television in 2008, while an animated version of the beloved character has made its way into new PBS series Daniel Tiger's Neighborhood.
After gaining cult actor status with his roles in The Evil Dead, Xena: Warrior Princess and Hercules: The Legendary Journeys, Ted Raimi has continued to garner fans from both the big and small screens. With over 90 movie credits to his name, including stints as both writer and director, few wouldn't recognize Raimi's work, whether it be as Hoffman from brother Sam Raimi's Spider-Man trilogy, to his adventures in the deep as Lt. j.g. Timothy O'Neill in seaQuest DSV. These days, Raimi is currently back to work on the Ash vs Evil Dead TV series, as well as voicing Darnell/Moneybags Netflix's animated series Buddy Thunderstruck.
As the popular character Spike on Buffy the Vampire Slayer, James Marsters was a villain everyone loved to hate. While the character was originally supposed to be killed after a few episodes, Spike became so popular showrunner's turned him into a regular on the show as well as the spin-off series Angel. Since then, Marsters has gone on to play other science fiction roles, such as the alien supervillain Brainiac on the Superman-inspired series Smallville, the omnisexual time traveller Captain John Hart in Torchwood, and terrorist Barnabas Greeley in Syfy's Caprica. Marsters appeared in a supporting role in the 2007 movie P.S. I Love You. He appeared as a recurring character in the first season of the revival of Hawaii Five-0. Currently Marsters plays Victor Stien in the Hulu adaptation of Marvel Comics' The Runaways, which is currently in its second season.
Just in time for everyone's May the 4th celebrations, London Comic Con has announced both actor Daniel Logan, best known for his portrayal of young Boba Fett from the 2002 film Star Wars: Episode II – Attack of the Clones, as well as comic book artist Howard Chaykin, who apprenticed under the legendary Neal Adams, eventually landing the job of drawing the Marvel Comics adaptation of the first Star Wars film.
London Comic Con 2018 hits the Metroland Media Agriplex at 845 Florence St., London, from Oct. 26-28.
Tickets go on sale Saturday, May 5.
For more info, visit www.londoncomiccon.ca.