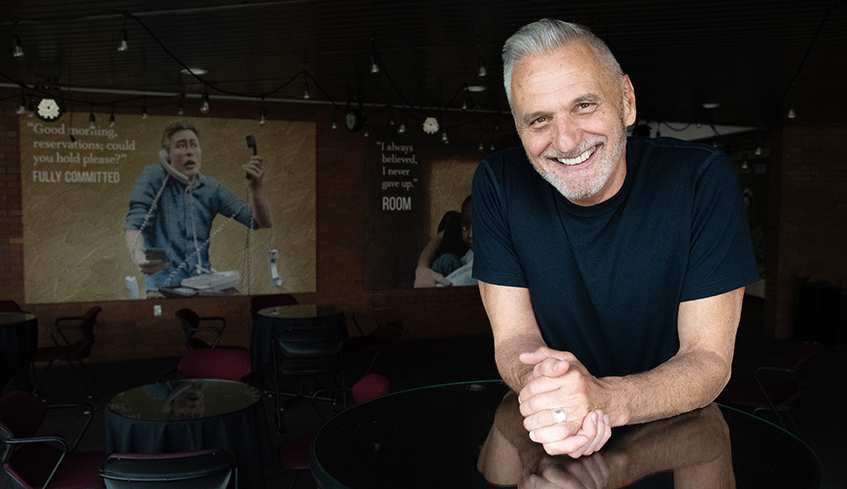 By Whitney South, Best of London. 10.07.19
World curious, London proud.
More than just words to describe The Grand Theatre's continuing mantra each and every season, it's also the driving force behind their latest offering, This London Life, taking over the Spriet Stage Oct. 15 to Nov. 2.
Written and directed by Governor General Award-winning playwright Morris Panych, This London Life is billed as a story of identity — mistaken and otherwise — and how, sometimes, the worst of mistakes can lead to the best of outcomes.
Commissioned with the task to come up with a story that was unique to the Forest City, Panych said he couldn't help but also look at what made our London similar to its namesake across the pond.
"I had to really examine what makes this London what it is, and those questions started to become interesting to me," he explained, adding it wasn't long before he began to ponder a case of mistaken identity. "I had heard and read stories, true stories, about people mistakenly arriving in the wrong town. So, I thought I would play around with the idea of place names . . . but at the same time I was trying to identify what makes London, Ontario special."
The result is a play that not only celebrates, but also examines and pokes fun at the constant comparisons between our city and our cousins abroad — something every Londoner has no doubt experienced once or twice.
And it's funny, and sweet. A love letter to London, if you will.
The project was first announced back in March, as The Grand released the details of their 2019/2020 season.
At that time, creative director Dennis Garnhum was already excited about the prospect of a show dedicated to his hometown, thanks to the theatre's COMPASS New Play Development program.
"Growing up here it's the weirdest place to live because it's an absurd imitation — and that's actually one of the things that makes us so unique," he said. "It's about everything in our city that should be celebrated — including that idea that we're not actually second, we're just the other."
Now, with the production ready to kick off in just over a week, the excitement continues to build with a cast that includes Grand favourite Rebecca Northan as Mrs. Simpson, Cynthia Jimenez-Hicks as aspiring London musician Rae-Ann, and 12-year-old Ryan Shaw as Walter Winch.
"I think this is something the audience is really going to like, and I think people will really enjoy the local references," said Panych. "It's a nice mix of different kinds of characters, and it's worth watching because it really is a good story that I hope really engages people with its charm. I think everyone will really get a kick out of it."
The Grand Theatre's World Premiere Comedy This London Life hits the Spriet Stage (471 Richmond St.), Oct. 15 to Nov. 2.
In addition, guests are invited to pull up a chair for a casual conversation with the artists from the show at The Grand's weekly Speak Easy each Wednesday — October 16, 23, & 30 — after the performance, in the theatre's Poster Lounge. Or, join James Reaney and a guest speaker as they delve into the production with a pre-show talk on Wednesday, Oct. 30 at 12 p.m.
Tickets are available at www.grandtheatre.com, by phone at 519-672-8800, or at the box office.