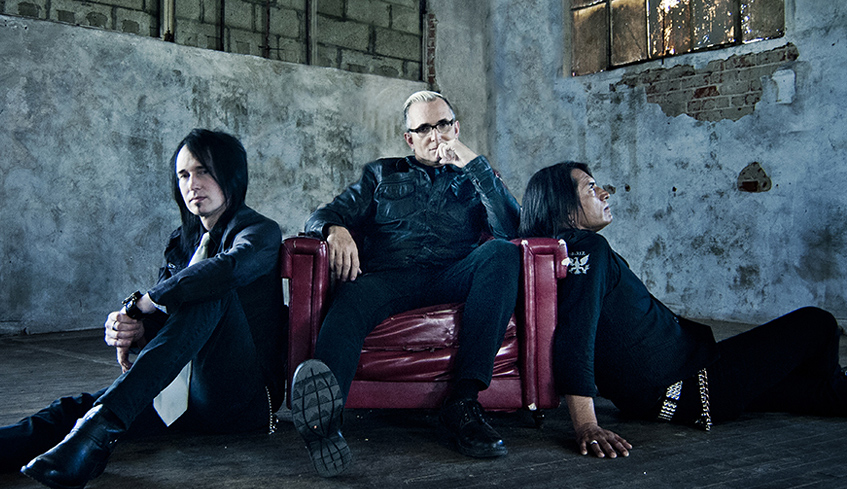 By Whitney South, Best of London. 06.06.18

Though he may not consider himself a rockstar, Everclear frontman Art Alexakis maintains he's more than grateful to play the role on stage every night.
"Everybody wants to do this when they're a kid," he explained. "Everybody wants to be a rockstar at some point in their life . . . but I get to live out that fantasy, and it's awesome.

On Monday, June 11, Forest City fans will share in that fantasy as Everclear takes over London Music Hall along with Marcy Playground and Local H — the only Canadian date listed on their Summerland 2018 tour.
It's a gig Alexakis helped found back in 2012, harkening back to the height of the '90s alternative scene, when radio stations would put together massive events showcasing dozens of the biggest bands.
"You'd play all these shows all summer — there would be 20 bands and they'd all play half an hour," he recalled. "It was great because you'd meet all these people and it was a lot of fun. It felt like rock 'n' roll summer camp."
And that's exactly the kind of feeling Alexakis is excited to re-create — bringing back the diverse, guitar-driven sound the '90s became known for.
"The sound was always right up my alley, it's what I grew up with," he said, adding even from a young age, he knew how important pairing a solid sound with a strong narrative could be. "I grew up with singer/songwriters and storytellers, but I also grew up with hardrock, punkrock bands . . . really what Everclear is, is a singer/songwriter in a hardrock/punk band."
With a lengthy catalogue spanning 11 studio releases, including their most recent album, 2015's Black is the New Black, the band could easily just stick to the hits — but on the Summerland tour, anything goes.
"I get really irritated with bands when they don't play their biggest songs, so we'll never do that," said Alexakis. "But at the same time, I'm always pleasantly surprised when fans want us to play deeper songs off albums . . . we made a point this tour where we change up the set list every night."
That means packing the set with everything from Father of Mine and Santa Monica, to Sunflowers and California King — going out there and putting everything together in a completely different way or breaking out a track that's never made it into the spotlight before.
"We did Learning How to Smile two nights ago, and we've never-ever played that on stage, that I remember," said Alexakis. "When people hit me up on Twitter or Facebook and tell me about the song that means the most to them, we'll put it in the set if we can work it in."
Everclear is no stranger to London, having hit the music hall several times over the band's 27-year career, including a stop on their 2008 cross-Canada tour.
As for this time around, Alexakis can't help but continue to be thankful for what he gets to do for a living, and the fact people continue to connect so hard to his music.
"When we get up there, and people sing my songs back to me, it's a wonderful thing. I'm so grateful for it — I really am, every day," he said. "They show up to hear my music, and it's really special. I'm a middle-aged guy who gets to play my guitar and sing my songs in a rock band, how cool is that?"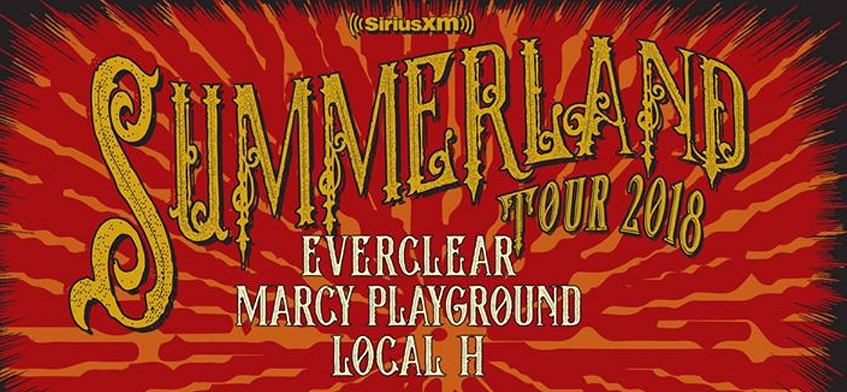 The Summerland 2018 Tour, featuring Everclear, Marcy Playground, and Local H, hits London Music Hall, Monday, June 11.
Doors open at 7 p.m., show at 8 p.m.
This is a 19+ event, facility fee includes a $1 donation to MusiCounts.
For tickets, visit www.londonmusichall.com.