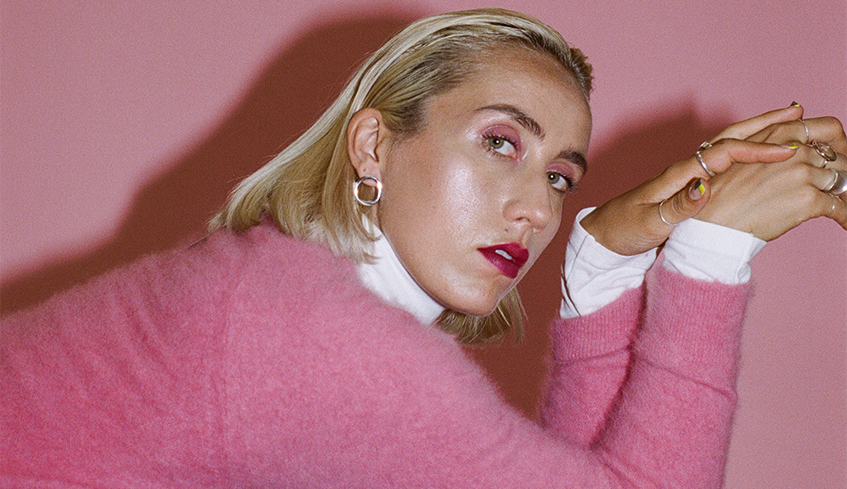 By Whitney South, Best of London. 03.22.19
Ask singer/songwriter Ralph how to describe her sound, and the answer isn't so simple.
Think if Sade, Stevie Nicks and Donna Summer had a love child . . .
And while that may be an older description courtesy of the artist's Facebook page, she maintains it's one she stands by — no update necessary.
"I'm not sure there's anything more apt than that . . . and it's kind of a cheat because I just give you a whole bunch of genres of music," she said with a laugh. "Synth-pop, disco-soul with a little R&B and funk in there. It's a real hybrid."
On Thursday, March 28, Ralph will bring that trademark sound to London Music Hall, in support of fellow Torontonian Scott Helman's cross-Canada Hang Ups Tour.
A product of musical theatre and vocal performance training, coupled with her family's penchant for cross-genre lyrical preferences, Ralph was drawn to the folk world — known for its rich writing and storytelling.
While her work segued into a pop project just a couple years ago (thanks to someone she met on a bad date, actually) that love of anecdotal narrative never dissipated.
"Really, it's all thanks to my parents," she recalled, adding trips to a shared farmhouse up north with the relatives, who were all "funky, cool, artsy hippies," was always a big part of her childhood. "We used to put on my parents' records, or my aunt and uncle's, and they'd all have different loves. We had rock 'n' roll, jazz, disco . . . we had pop and edgy experimental indie. I kind of grew up listening to so many different styles that I came to love them all for different reasons."
In fall of last year Ralph released her debut studio album A Good Girl with a handful of singles already on the airwaves, including summer favourites Girl Next Door' ft. TOBi, and Tables Have Turned, as well as her latest, Long Distance Lover, based on the challenges of the singer and her former beau abroad.
"I met a guy who lived in Europe when I was there. We connected, and we were texting and DMing each other. It was crazy how much the time difference and time change made on our ability to flirt and talk," she explained. "In a relationship like that you realize how much you live through your phone. It was something I kind of wanted to address in a fun song about the struggles of that kind of relationship and how it's so painful sometimes."
That kind of honest lyricism is something Ralph has steadily become known for, and has helped build an incredible following in Canada, the U.S. and Europe — racking up over 17 million Spotify streams.
And fan feedback says what really draws them in is the autobiographical nature of the tracks —which is music to the young artist's ears.
"That's the way it's always going to be — always, only, ever. They're stories about me or people in my life, and I think that makes them more relatable to listeners. It's a personal experience that people can relate to — and that's always the goal," she said. "At this point in my career, I would have a very hard time taking someone else's song and singing it. I'm all about my own personal stories . . . and I love being able to tell the audience about the song. If it's not my story, I don't know how I would connect to it in a true way."
Ralph hits the London Music Hall stage Thursday, March 28, in support of Scott Helman's cross-Canada Hang Ups Tour.
For more information, or for tickets, visit www.londonmusichall.com.