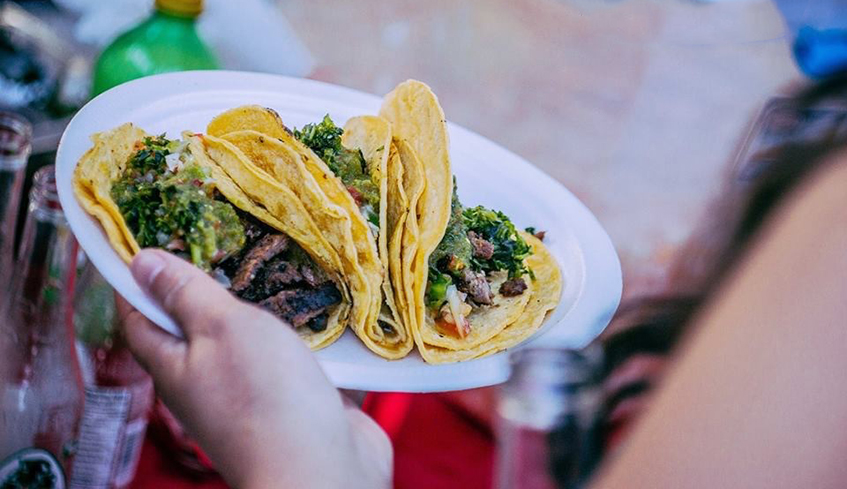 By Whitney South, Best of London. 08.01.19
Life may not always be about tacos — but it probably should be.
Just ask local events guru Pablo Tovar.
"Tacos have been so popular for some time now. Really, who doesn't love them?" he said with a smile. "It's that love that's going to keep the party going."
So, Forest City foodies rejoice, it's London Taco Fest time once again.
This year's event will take over Dundas Place (between Ridout and Talbot) Aug. 24-25, bringing with it a ton of food, fun and festivities — with 17 Food vendors offering authentic eats including tacos, churros, ice cream and more.
Just some of those vendors include local eateries Casa Cancun, Dos Tacos, and Che Restobar, with others making the trip from Toronto and beyond.
There's also a new Taco Fest beer to try, thanks to London Brewing.
In addition, entertainment will showcase live music (including a Mexican rock band), spicy taco competition, and Lucha Libre bouts going on throughout the day, which was a fan favourite last year.
"People loved it," said Tovar, adding the weekend's offering will see four shows hit the mat each day. "This time we're welcoming a company from Kitchener, and the owner used to live in London. So, visitors will get to see a whole new crew."
Since moving to the Forest City from his native Colombia 16 years ago, the entrepreneur has remained committed to sharing his love of food, as well as the music and culture of his homeland, with a number of events peppered throughout the city's culinary calendar, including the Colombian Gastronomy Festival and the London Tequila Expo.
But that doesn't mean he's not continually expanding his horizons.
"I'm from Colombia — I love Colombia — but sometimes I say my soul is in Mexico," he explained. "I love the culture, the music, tequila and all of that. Mexico is another amazing part of our Latin family."
As in years' past, London Taco Fest is about more than just highlighting the region's growing Latin food scene, and is looking to benefit the community as well, with a portion of every ticket going to the Canadian Mental Health Association Middlesex — a cause close to Tovar's heart.
"Last year we donated almost $3,000, so hopefully this year we can double that," he said. "Mental health is a huge issue everywhere, and we like to help when we can."
London Taco Fest takes over Dundas Place (between Ridout and Talbot Streets) Saturday, Aug. 24 from 3 p.m. until 11:30 p.m. and Sunday, Aug. 25 from 12 p.m. to 9 p.m.
Tickets are $10 at the door, with a portion of each entry going to the Canadian Mental Health Association Middlesex.
While this is a family friendly event (children don't require a ticket) you must be 19+ and show ID to drink alcohol.
For more information, visit the London Taco Fest event page on Facebook.