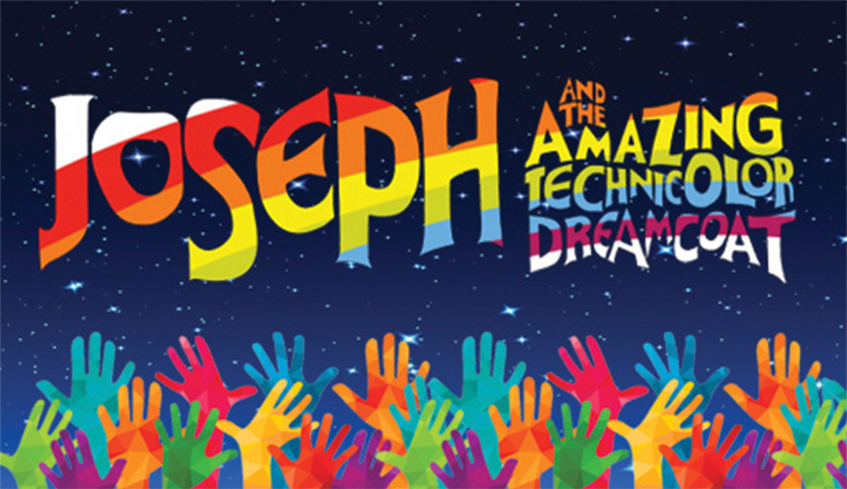 By Whitney South, Best of London. 01.28.20
In the words of one wise narrator, we all dream a lot — some are lucky, some are not.
More than just a string of pretty words, theirs is the story of Joseph; a young man from Canaan whose unabashed pride and self-love makes him the target of envy and hate from his eleven brothers.
It's also a story the crew at Musical Theatre Productions (MTP) can't wait to share, as their take on Joseph and the Amazing Technicolor Dreamcoat hits the Grand Theatre's McManus Stage March 27 to April 5.
For director Andrew Dodd, it's a production that has not only resonated with audiences the world over, but has been of some personal interest for quite a while.
"It's a play I've been familiar with for a long time, and when the opportunity came to pitch a show, I naturally went to something I already had that connection with," he explained. "Beyond that, I was excited at the opportunity of diving into potential themes or motifs that exist in the play that we could make relevant for today's audience."
Based on the much-beloved musical with lyrics by Tim Rice and music by Andrew Lloyd Webber, the story is based on the coat of many colours, a tale of Joseph from the Bible's Book of Genesis which has graced stages across the world for over 50 years.
Betrayed by his brothers and sold into slavery, Joseph's journey to Egypt takes him from the house of a wealthy real-estate magnate to the depths of prison, and eventually to the palace of Pharaoh himself.
According to producer Andrew Kaszowski, the impending production has proved not only popular with London audiences (with only about 200 tickets still available for purchase as of a week ago), but with the theatre community as well.
"We had more than 100 people audition, which was a really pleasant surprise. I think part of that is it's really the right type of message and show for today's audiences," he said, adding it was important for the company to cast the net as wide as possible in order to properly showcase the amazing talent found right here in the Forest City. "We opened it to all abilities, and experience levels. All we can say is that everyone was very, very talented, and we had some very, very tough decisions to make."
Just some of that final cast list includes Kate Deman and Nicola Klein as the narrators, Matt Butler as Pharaoh, and George McLeary in the title role as Joseph.
A role previously made famous by a number of big names, including David Cassidy to Donny Osmond, Dodd maintained it was important for MTP to find their standout star.
"George has a remarkable amount of talent . . . energy, enthusiasm and willingness," he said. "He really understands the nuances of our version of this character, and that's going to shine throughout his performance."
And then there's the music, including a number of memorable and infectious songs such as, Go! Go! Go! Joseph, Close Every Door, Joseph's Coat, and Any Dream Will Do.
Add to that an inspiring tale of staying true to one's dreams to overcome any obstacle, and there's little question as to how Joseph and the Amazing Technicolor Dreamcoat became a true classic.
As for MTP's offering? Well, be sure to expect something special.
"Joseph is going to be a fantastic experience," said Dodd. "It's going to have tremendous singing . . . it's going to have tremendous dancing and visuals, and it's going to be flashy, bright, and colourful. It's going to be energetic, and it's going to be positive. People are going to walk away feeling really good. This is a production with a lot of heart."
Joseph and the Amazing Technicolor Dreamcoat, presented by Musical Theatre Productions, takes over the Grand Theatre's McManus Stage March 27 to April 5.
In addition, on Sunday, March 29, MTP is pleased to offer a relaxed viewing of the show. During this matinee presentation, noise from the house/audience will be welcome, the house lights will be left on and there will be an ASL interpreter. This performance is designed to provide a comfortable and accessible experience for everyone, and is especially an opportunity to welcome anyone who may not otherwise be able to enjoy the theatrical experience such as those with special needs including autism, people who are deaf, hard of hearing or deafened, those with mobility issues, and those with babes in arms.
For more information, or for tickets, visit www.grandtheatre.com.