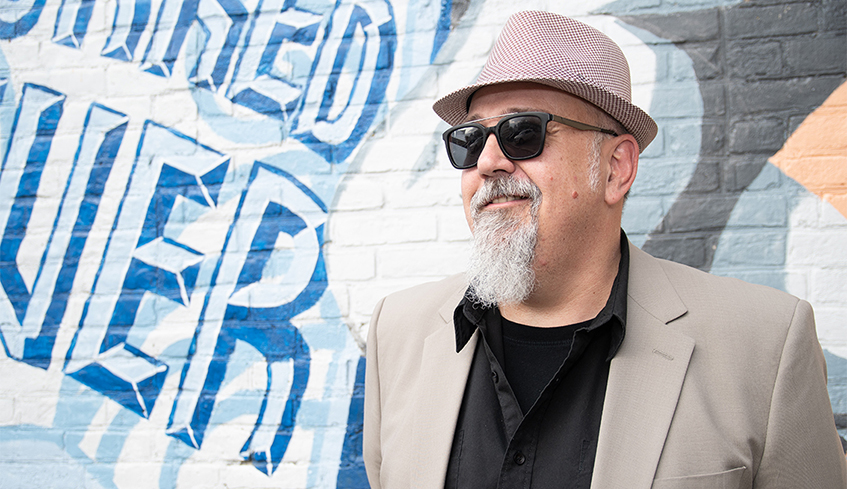 By Whitney South, Best of London. 06.13.18
When it came to telling stories of life and love, there were few who could do it quite like Frank Sinatra.
Known as one of the defining voices of the 20th century, Ol' Blue Eyes carved a place in musical history thanks to an acclaimed career spanning six decades, and an extensive song book like no other.
On Saturday, June 16, A Taste of Sinatra will take over Aeolian Hall, eager to showcase the classics, and more.
While After the Lounge frontman Scott Bollert will take on the iconic role, support will come from the musical stylings of The Jazzman Orchestra, featuring classically trained multi-instrumentalist, vocalist, songwriter and independent producer John Brocksom.
Known as the man behind the show, Brocksom has taken on the role of director, bringing the band together, making the charts and penning the arrangements.
As for why pay tribute to Sinatra? That's easy.
"The guy was influential for six generations . . . his career spanned the '30s until he died. Nobody has that kind of career," he said. "The man is an icon, as much as The Beatles or Elvis. His music speaks to a lot of people."
Organizers are hoping that multi-generational appeal will draw in fans, as well as give them a glimpse at a broader selection of music, painting a picture of a time gone by. That means not just featuring the vocals, but backing it up with a strong horn section, fully immersing ticketholders in the experience.
"The idea is getting the flavour of something you'd be getting in a nightclub in the mid- '50s in Las Vegas," Brocksom explained. "That gives us a couple more things we can draw on. The song book is really strong . . . it doesn't matter if you bring your children, your parents, or your grandparents, this is something everyone is going to enjoy."
A long-time professional of eclectic tastes, Brocksom has served as producer on several independent projects, as well as performed in a number of acclaimed tribute acts including Bat Out of Hell (Meatloaf), Lazarus Rises (David Bowie), and Brain Damage (Pink Floyd).
As with Taste of Sinatra, each act has its share of rewards and challenges.
"It's all about making it believable. We're transporting you back to another time, back when there were nightclubs with posh booths and martinis," said Brocksom. "We want this to have emotion and be a dynamical musical experience. I think we've achieved that."
A Taste of Sinatra — A look at the song book of Ol' Blue Eyes will take place at Aeolian Hall Saturday, June 16.
Tickets are available at Aeolian Hall box office and online at www.aeolianhall.ca, and are $20 in advance and $25 at the door. This is an all ages event, doors open at 7 p.m.
Photo By Whitney South