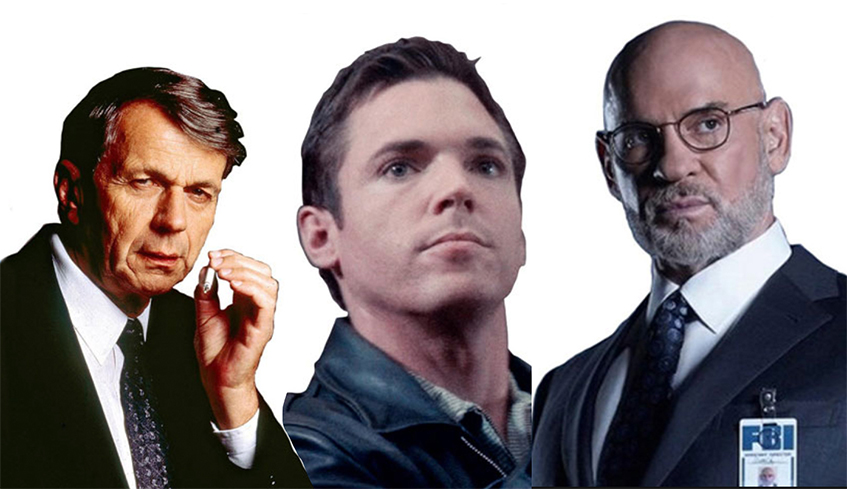 By Whitney South, Best of London. 07.08.19
Ask any sci-fi fan from the 90s and they'll tell you — the truth it out there.
As one of the longest-running science fiction series in network TV history, The X-Files captivated a generation — now, a handful of the show's most intriguing characters are making their way to the city, set for a reunion at this year's London Comic Con.
Taking over RBC Place London Oct. 5 and 6, con-goers will get their chance to meet The Smoking Man (William B. Davis), Skinner (Mitch Pileggi) and double-agent Krycek (Nicholas Lea), pose for group photo ops, and hear stories from the behind the scenes during a live Q&A on the main stage, while organizers promise even more X-Files-infused fun.
And frankly, Andrew Kitt, president of London Comic Con, can't wait.
"The X-Files was such a great show even when it was bad," he said with a laugh, adding while there were many factors that made the show special, its ability to introduce modern television to stories of unlikely, awkward and alien characters was second-to-none. "All the other TV in the 90s focused on big families or emergency room settings — then along comes The X-Files telling us aliens exist."
The original series aired from 1993 to 2002, spanning nine seasons and 202 episodes.
After a short tenth season premiered in 2016, the massive ratings success of the revival brought the show back once again in 2018.
"The X-Files has maintained popularity because of its amazing subject matter, and largely because of its incredible supporting cast," Kitt explained. "Each was a uniquely powerful character that propelled the plot. Meeting all three actors at once is going to be a pretty surreal experience, like getting beamed into some dark-lit set straight from the show."
The X-Files alums will join featured celebrity guest Tim Curry, famous for many roles including The Rocky Horror Picture Show, Stephen King's IT, Legend, and Home Alone 2.
Also slated to appear at RBC Place London this fall is Walking Dead and Shazam! actor Cooper Andrews, as well as Denise Crosby of Star Trek: The Next Generation and the 1989 adaptation of Stephen King's Pet Sematary.
In addition, AEW Wrestling Megastar Kenny Omega will make a rare convention appearance, alongside celebs from both the big and small screen.
Presented by Start.ca, London Comic Con is billed as the largest comic, sci-fi, horror, anime, and gaming event in southwestern Ontario, and has become a must-attend event for pop culture fans, welcoming over 10,000 ticketholders annually from around the world.
Over its run, London Comic Con has enjoyed its share of big-name talent, including William Shatner, Ron Perlman, Alan Thicke, Mick Foley, LeVar Burton and more — and will return for its sixth year with over 150 vendors, vehicles from the movies, interactive displays, tons of cosplay, and more.
All celebrity guests will be at London Comic Con for both days to meet with fans for photos and
autographs.
London Comic Con, the place to celebrate all things pop culture, will take over RBC Place London (300 York St.) Oct. 5 to 6.
For more information, or to purchase tickets, visit www.londoncomiccon.ca.