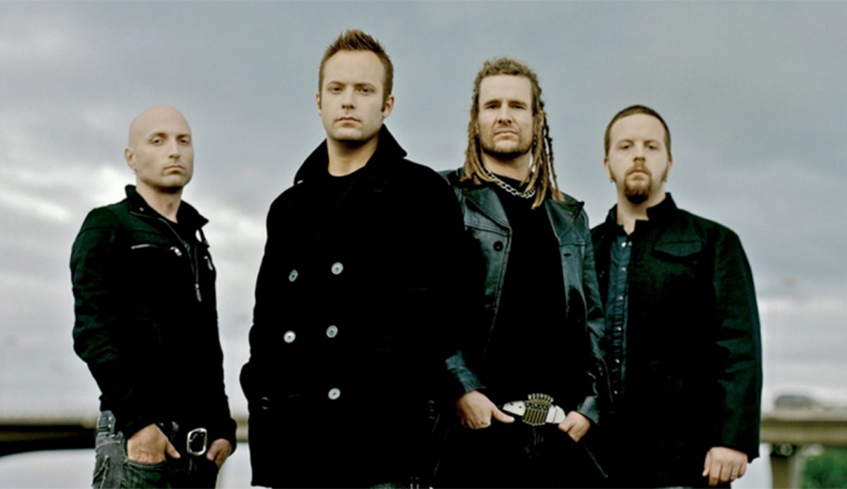 By Whitney South, Best of London. 11.05.18
It's been five years since Vancouver rockers Default went their separate ways, and while plans for a reunion may not have been on the radar, all it took was the right opportunity for four of Canada's favourite sons to step back into the spotlight.
It was a move that "just made sense" to frontman Dallas Smith, who said timing, as well as the tour's roster, played a big part in bringing the boys back together.
"Basically, one of the booking agents asked if we'd be interested in doing a run like this," he explained. "Once we found out who the other bands were, it was an immediate yes."
The cohesion is impeccable, considering Default rose to the top of the charts in the early 2000s, when both Stone Temple Pilots and Seether were rock-radio giants. Hitting the road with two bands Smith has always respected was truly the icing on the cake.
In fact, there's more of a full-circle connection than most may realize, stemming from the would-be frontman's early days behind the mic.
"For a long time, I had never really sung in front of anybody before . . . I was always singing where people couldn't hear me," he recalled, adding it wasn't until his late teens, early 20s that the musician decided he needed to get over that fear. "I challenged myself to go out and have a few drinks with what turned out to be the Default guys. We went back to the jam space and the first song I ever sang with the guys in front of anyone was Plush by STP."
It's a tale Smith relishes getting to share with his new tourmates.
"I've told them that story and we've had a good chuckle over it," he said with a laugh. "Really, this has been a great experience. All the bands have been fantastic, both on and off stage. The crowd has been great, and it's been awesome hanging out with the guys — no complaints."
Leading up to the tour, Smith, along with Jeremy Hora, Dave Benedict and Danny Craig, headed back into the studio, releasing a string of recuts — essentially rejuvenating some of Default's biggest songs, including Deny, Count on Me, and their mega-hit Wasting My Time.
The newly refreshed tracks have been praised for delivering a more confident sound, a statement which doesn't surprise Smith, who pointed out many of the originals were recorded the first time he had ever set foot in a vocal booth.
"Back then, I was so very, very inexperienced and a lot of those takes were just really raw from a guy who really had no idea what he was doing technically — it was just what felt right for the song at the time," he explained. "Now, especially with the music that I'm doing now, I'm really able to insert a lot of things that I've learned and try to bring the songs to life a little better with my voice . . . it's just all about evolving."
Part of that evolution also comes from maintaining a love of music that isn't restrained by genre. While he may have been warming up to Keith Urban records in the back of the Default tour bus, these days Smith and the crew turn up the volume on everything from Soundgarden to Bon Jovi while prepping for country music shows and festivals.
"I'm a fan of good music, it doesn't matter what genre, or what radio station it lives on," he said. "If I like it and it makes me feel good, that's what matters. The guys in the band feel the same way. We just play tunes we all like to get us pumped."
While there may not be plans to release new music any time soon, aside from a new offering from Smith slated for spring of 2019, the singer maintains everyone is just enjoying the ride.
"We've all been pretty excited, especially just being given the opportunity. We're all fans of the bands, we're all pumped and we're all having a great time," he said. "The band is as tight as it's ever been. We spent a lot of time together growing up, and when that happens it's like you're a family. It's been a really great experience."
Default joins Stone Temple Pilots and Seether at Budweiser Gardens Wednesday, Nov. 7.
For more information, or for tickets, visit www.budweisergardens.com.