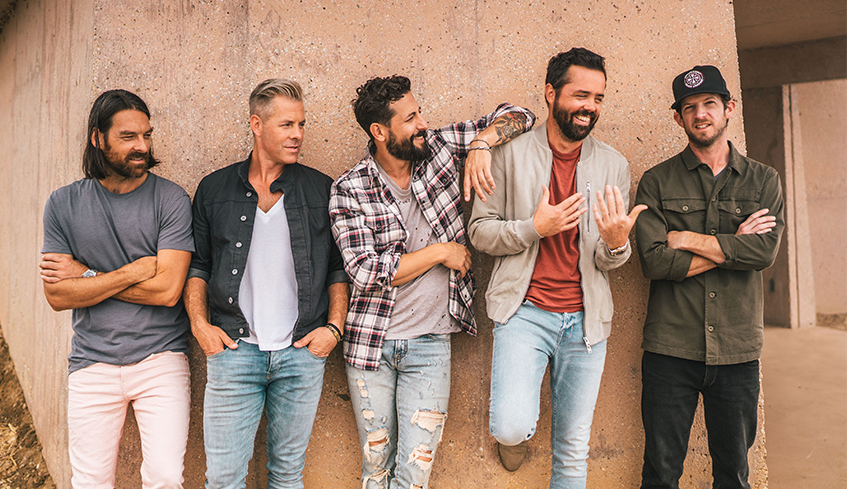 By Whitney South, Best of London. 11.16.18
It's time for country music to make its comeback to Rock the Park.
On Nov. 12, the festival announced its first headliner of the 2019 season, CMA Vocal Group of the Year, Old Dominion.
The band are no strangers to RTP, having opened for Dallas Smith and Jake Owen back in 2016, and organizers can't wait have them back in the Forest City, hitting the Harris Park stage Wednesday, July 10.
"We had really good success with them last time they were here, and their career has just been growing insanely ever since," said Myriah Kay, marketing director for Jones Entertainment Group. "They're doing crazy numbers in the U.S. and their current tour has been so well received. We knew we had to jump on it."
Old Dominion is an American five-member country music band formed in Nashville, Tennessee, consisting of Matthew Ramsey (lead vocals), Trevor Rosen (guitar, keyboards), Whit Sellers (drums), Geoff Sprung (bass guitar), and Brad Tursi (guitar)
Billed as more than just your average country band, Old Dominion blends old-fashioned country charm, lyrical wit and rock 'n' roll grit into radio-friendly, hook-heavy pop nuggets, and they've emerged as one of the hottest breaking acts in country music, fusing clever lyrics and an infectious sound. In 2017 the band released their highly anticipated sophomore album, Happy Endings, which debuted at No. 1 on the Billboard Top Country Albums Chart and No. 7 on the Top 200. Their first single, No Such Thing As A Broken Heart also hit No. 1 on the Country Mediabase Chart, as did their second fastest-rising single, Written In The Sand.
Last year's Rock the Park was the first not to feature a country night since 2014 — and while the fest had indeed decided to take a year off, plans were already in the works to bring in some major talent in 2019.
"Everyone was pretty upset that we didn't include country last year, but things just didn't work out as far as who was out there touring. Everyone in London knows there was country everywhere last summer, to the point it was kind of an overload," Kay explained. "We didn't want to just be another festival with a country night and get lost in the shuffle. We didn't want to just throw something together — that wouldn't have been worthwhile for the fans."
The festival will once again partner with BX93, rolling out more announcements over the next month or so, and tickets are set to go on sale Friday, Feb. 1 at 10 a.m.
As for who else will be rocking the park July 10 to 13, Kay is staying tight-lipped, but maintains fans won't be disappointed at who the fest will be bringing in this summer.
"It's all in the works, and it's very exciting. We're going to be doing another throwback night, but I'm not going to let that slip just yet," she said with a laugh. "Rock will be back, that's a guarantee. This is my favourite time of the year, my No. 1, and I can't wait."
Rock the Park Music Festival will take over London's Harris Park July 10 to 13.
Tickets for BX93 night featuring Old Dominion, go on sale Friday, Feb. 1 at 10 a.m.
For more information, as it becomes available, visit www.rockthepark.ca.