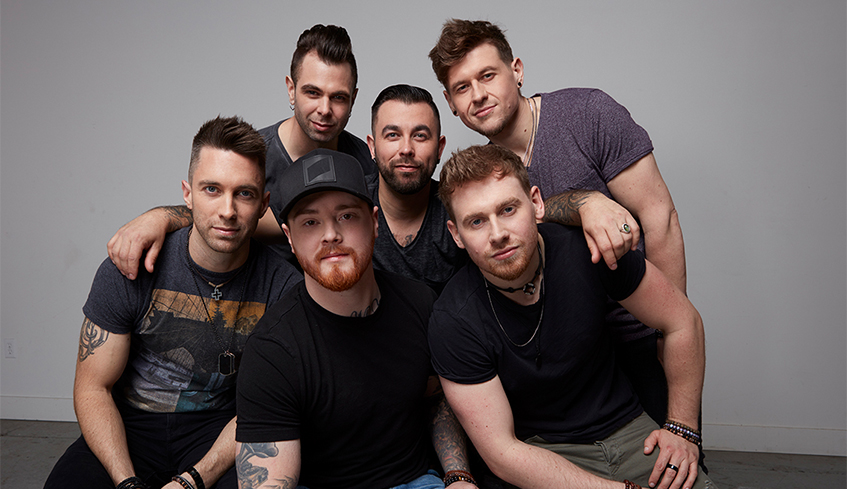 By Whitney South, Best of London. 02.16.018
Fresh off a slew of appearances supporting American country heavyweights Old Dominion out west, the boys of Cold Creek County are making their way home and getting ready for a stop at Cowboy's Ranch on Thursday, Feb. 22.
Even with so many great road stories to choose from, for drummer Doug Oliver, it really just came down to getting the chance to do what he loves most.
"Every day being on stage is a highlight for us," he said. "Just being able to play music in general is a true blessing."
The group wrapped the last of nine dates on the Canadian leg of Old Dominion's Happy Endings World Tour, along with fellow Canucks The Washboard Union, on Feb. 11.
"Just hanging out with everybody, having a good time and getting to be on stage . . . visiting radio stations and meeting our fans have all been highlights for sure."
Travelling from Regina to Penticton over 11 days meant a lot of time on the bus, and for bandmates Oliver, Josh and Justin Lester, Trevor MacLeod, Jordan Honsinger and Ches Anthony, that also meant a lot of songwriting, and possibly a lot of videogames.
"Some Mario Kart 8 definitely got broken out from time to time, including our last night around 2 a.m.," Oliver said with a laugh. "That said, we've been working on our new record, and doing all the things we would normally do, just condensed on a bus really."
That new album is just one song away from being completed, and while a release date hasn't been set quite yet, the musician explained this time around the guys have concentrated on life, love and personal experiences.
"The band is growing and maturing. We've always wanted to be a diverse band, which is why we've always put out a lot of songs that sound different and not just driven in one direction," he said. "I like the way we're evolving and I'm really excited to get this new music out there."
While it may have been some time since Cold Creek County has visited London, with the exception of picking up the CMAOntario Award for Group or Duo of the Year in the city last June, Oliver maintains they're looking forward to a good time at Cowboys.
"Sometimes you have to take a minute and then come back — then your shows grow and your fanbase grows," he said, adding the whole band wants to see everybody have a good time. "It's truly our fans that really keep us on the road, and who keep us putting out the best show possible. We're more than excited to come back and hang out with everybody for sure."
Cold Creek County takes over Cowboys Ranch (60 Wharncliffe Rd N.) with special guests The Reklaws on Thursday, Feb. 22.
For more information, or to pick up tickets, visit www.coldcreekcounty.com.