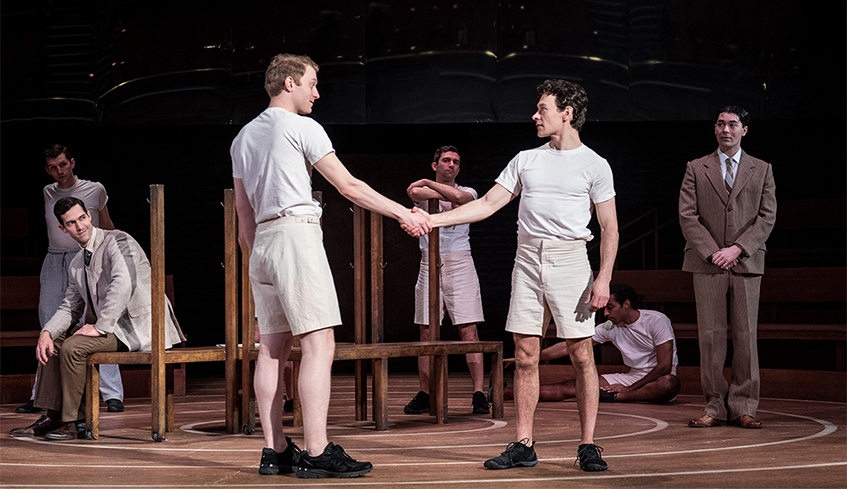 By Whitney South, Best of London. 04.19.18
Wrapping up his first season at the Grand Theatre, artistic director Dennis Garnhum's latest venture is all about inspiration and the potential of the human spirit.
Hitting the Spriet Stage until Saturday, May 5, Chariots of Fire tells the true story of two British runners overcoming prejudice and conflict — their sights set on the 1924 Olympic Games.
And it might be fair to deem it Garnhum's victory lap — though he's clearly showing no signs of slowing down.
"This is the North American premiere and it's a spectacle on a huge scale — that's exactly why I wanted to do it," the director explained. "It's also a piece that celebrates passion, following your dreams, and going for the gold. I thought it was the perfect way to end my first season."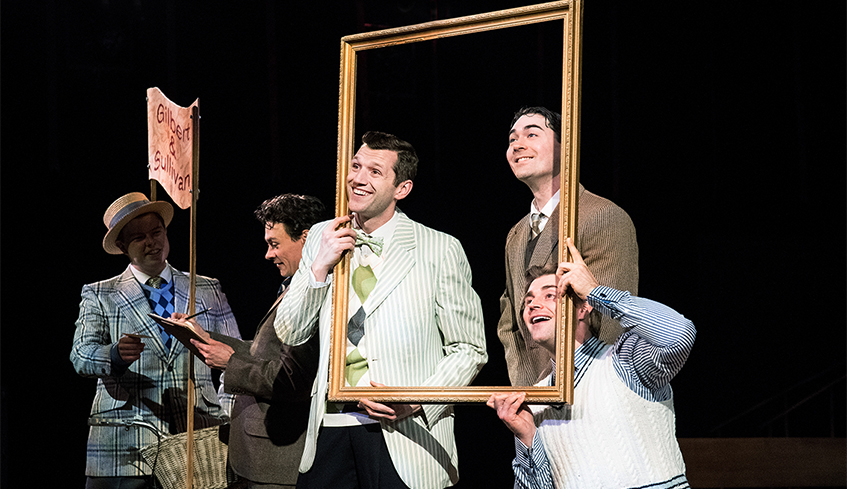 Based on the iconic Academy Award-winning film, the original stage adaptation first wow'd audiences abroad in London's West End in 2012. The Grand's offering will be the production's first turn outside of England.
It'll also be the first time the Spriet Stage will incorporate a running track, removing 104 seats for a truly immersive experience.
"The actors will run all the way through, so close that you'll feel the wind as they go by," said Garnhum. "It's pretty unique and I don't know any anyone else who's ever done this. We're really going for it with this production."
In addition, 32 patrons will have the chance to get up close and personal with the cast, as the set will also incorporate stadium seating on stage.
Taking on the two lead rolls in their Grand debut are actors Wade Bogert-O'Brien and Harry Judge, who have not only had to memorize lines, but work with Vickie Croley, head coach of track and field at Western University.
"They've been training for months on their own, and have Vickie coming in daily to train and warm them up so they're in top form," said Garnhum. "There's a lot of celery and carrots in the rehearsal hall."
Judge will portray Harold Abrahams, the son of an immigrant Lithuanian Jew, while Bogert O'Brien will step into the shoes of Eric Liddell, a devout Christian. The two athletes prevail in the face of enormous odds as their story begins in 1919 and takes audiences through their trails and triumphs all the way to the 1924 Olympics in Paris.
For Judge, Chariots of Fire can be seen as not only a positive story, but a mildly cautionary one as well.
"It's a good example of what we can achieve when we commit our entire selves to something, and I think we understand this music and story as being an inspirational one," he said. "In Harold's case, we also see what it cost him to chase his dreams, so it's an interesting examination of what we can do, but what the costs are."
Taking the time to truly delve into a character may be commonplace in the world of theatre, but finding parallels in the actors' own lives is a little more unique.
Growing up as the son of a United Church minister, Bogert O'Brien said found himself taking a personal interest in Liddell, though their beliefs may not completely coincide.
"Eric was pretty interesting and inspiring to me, considering my own personal background," he said. "I'm always sort of surprised how a character can capture my imagination and how I can examine the parallels or contrasts in our thoughts and feelings."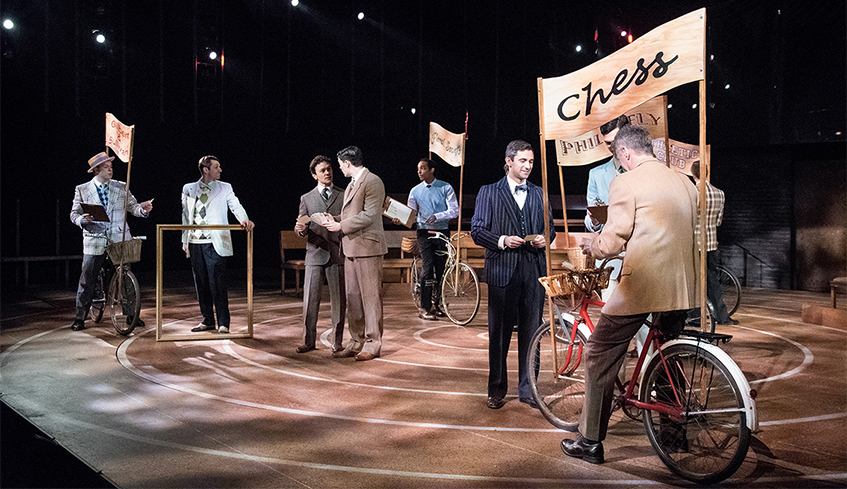 Also included in the 24-strong cast are several Grand Theatre High School Project Alumni, including Ben Cookson, Ellen Denny, David Michael Moote, Anwyn Musico, and Connor Overton.
The soundtrack includes Vangelis's Oscar-winning instrumental theme song as well as several new pieces by Canadian composer-director Dave Pierce, the renowned arranger for Michael Bublé, and Sarah McLachland, as well as music director for the opening, closing, and victory ceremonies of the 2010 Winter Olympics in Vancouver.
All in all, Garnhum maintains Chariots of Fire will wow audiences, and serve as the ideal end to an exemplary and encouraging first season with the Grand.
"It's been a dream. People have been really receptive and encouraging to the new programming, the attendance has been up and the response has been amazing. It's working and it's a great feeling," he said. "I think we've had a great year, and I want people to see this as a finale like they've never seen here before."
Chariots of Fire is on the stage at the Grand Theatre in previews from April 17 to 19, which opening night on Friday, April 20, and runs until Saturday, May 5. Tickets are $29.95 to $84, while onstage stadium seating is $40 (includes HST and CIF, prices subject to change).
Tickets are available at www.grandtheatre.com, by phone at 519-672-8800, or at the box office at 471 Richmond St.
Photos by Whitney South