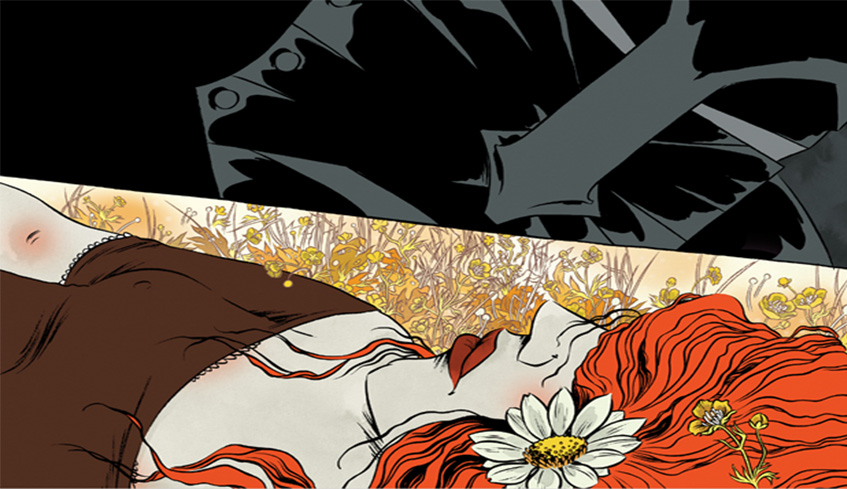 By Whitney South, Best of London. 12.19.18
Often overlooked as a dismissible or disposable aspect of pop culture, comic books have fought hard to find their place in the world of fine art.
Over the past 20 years, however, graphic novels have surged in popularity as both collectible cartoons and cultural caricatures, captivating readers and scholars the world over.
Now, visitors to Museum London can see how local artists have contributed to the medium with Words and Pictures: Cartoonists of Southwestern Ontario, taking over the North and Centre Ivey Galleries until Sunday, Jan. 13.
When she was first approached by the museum to take on the role of guest curator, graphic novelist Diana Tamblyn admitted she jumped at the chance to showcase local artists.
"I was happy to work with them to put together the show in such a wonderful large space . . . focusing on established artists across southwestern Ontario," she explained. "We're so lucky to have so many talented cartoonists from the area. Each person represented has a body of work of 15-plus years behind them . . . and any one of these artists would be a headliner at any comic show in the world."
According to Tamblyn, southwestern Ontario has produced some of the world's most celebrated and innovative artists, 12 of which are featured in the exhibition; Marc Bell, Scott Chantler, David Collier, Michael Cho, Willow Dawson, Jesse Jacobs, Mark Laliberte, Bryan Lee O'Malley, Jeff Lemire, Joe Ollmann, Seth, and Jay Stephens.
While each individual is hailed for their work in a variety of styles, from a traditional grid format, to challenging the conventions of the comics form, the exhibition also examines how the region has informed and shaped each artist's work, as it has for other creators.
In addition to taking in a wealth of work, visitors will find themselves receiving a bit of education at the same time, including how comics are put together thanks to a presentation where Captain America No. 701's cover by Michael Cho is broken down into different stages, enabling views to understand the process of how a simple line drawing comes to life on the glossy page.
While comics have indeed seen their popularity soar, it's those steps of creating and producing that are far from common knowledge to the average reader. Traditionally, comic books are often created by teams of people, including a writer, penciller, inker, colourist, letterer, and editor, whereas often cartoonists are left to their own devices to get things done.
With Words and Pictures, visuals from selected works — from Bryan Lee O'Malley's Scott Pilgrim, to Jeff Lemire's Essex County, and Seth's Palookaville, showcase original, finished comic book pages, thumbnails, preparatory drawings, printer's proofs, and three-dimensional objects, billed as offering insights into each cartoonist's methods and approach, as well as show the care, detail, and artistry in each project.
In essence, it's a whole new way to look at comics and cartoons — and the more the merrier.
"People these days are really recognizing value in all sorts of expression including sequential narrative — so, it's now being celebrated for its artistic merit just like everything else," said Cassandra Getty, art curator with Museum London. "It's recognizing that comic book art is elite, but elite in the idea that it's great, cutting edge and innovative . . . we can't wait for the public to come see what we've put together."
Words and Pictures: Cartoonists of Southwestern Ontario, takes over the North and Centre Ivey Galleries of Museum London (421 Ridout St. N.) now until Sunday, Jan. 13.
For more information, visit www.museumlondon.ca.