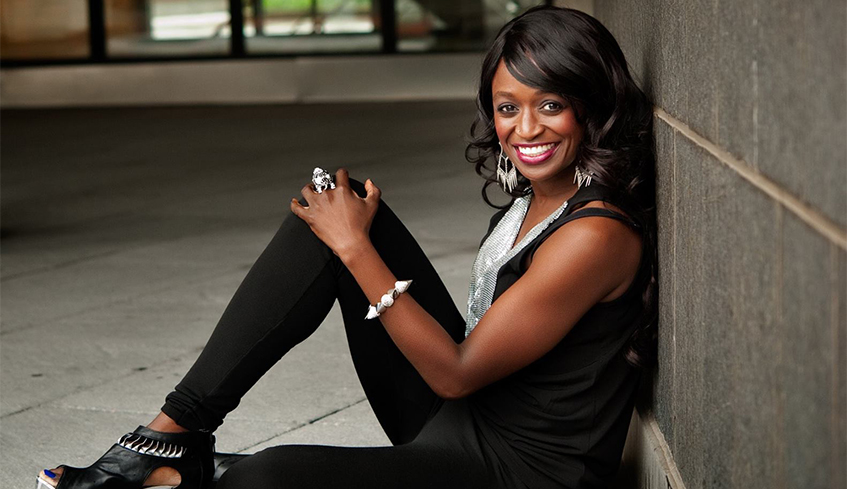 By Whitney South, Best of London. 07.19.18
What began as a simple parade and celebration in Victoria Park has turned into one of London's premier events — as the Pride London Festival continues to celebrate inclusion and diversity across the Forest City.
And with 35 events spread over 11 days, running July 19 to 29, this year's festivities promise to be bigger and better than ever.
For 2018 London Pride Parade Grand Marshal Saidat, there's no better time to relish the strong and supportive city we all call home.
"You watch people waving at you and celebrating who you are . . . when there's an opportunity to celebrate diversity and inclusion, we're all in," she said. "Despite our differences and despite the opinions of different people . . . London is able to do that without reservation."
A children's entertainer and public speaker, Saidat was born with a desire to make people smile and a wish to build confidence in the younger generation. Her work has now reached over 500,000 students across Canada, spreading a message of encouragement, self-worth and community-mindedness, with hopes of motivating a global audience. Her mantra comes from the heart — one person can make a difference, together we can change the world.
"I call myself a cheerleader for life. I love to lift people up. For so many years of my life I did not feel good about who I was, whether that was about my skin colour, my hair, my grades, or my talents," she explained. "It took a lot of people supporting me and finding out it's not about how you look or your social standing — what you have to do is believe in who you are and discover what your mission is in life."
For Saidat, that mission is to help people realize their true potential — no matter where their journey may take them.
Finding herself taking on the role of London Pride Grand Marshal has really brought the entertainer full-circle, as it wasn't long ago she found herself struggling with her own identity.
"When my fiancé, who was then my friend, first revealed she was a lesbian, my thought was I wasn't judging her at all, but God could change her. God ended up changing someone, and that was me," she recalled. "Since then I have found my sexuality and identified who I am . . . I'm on the other side now, experiencing the acceptance and rejection, and finding out how to show empathy for all people."
While she may be new to the title, Saidat sees her position as Grand Marshal as yet another way to cheer people on, by attending events and being a representative for youth.
"It's so nice that I get to represent not only who I am but inspire people to be accepted and help them stand with pride and be who they are. It's going to be wonderful."
In addition to the traditional parade, which will take place as festivities come to a close Sunday, July 29, visitors can experience a veritable rainbow of events with everything from Pride After 5 networking to Drag Queen Storytime, live music to Ally Blood Donor Day.
One of the festival's most anticipated exhibitions, the Pride Art Show, debuts Thursday, July 19 at the TAP Centre for Creativity, with an opening reception from 7 p.m. until 10 p.m.
According to co-curator Brian Meehan, the annual show has been touted as the oldest Pride art exhibition in Canada, and possibly North America.
"It's been 28 years, which is pretty remarkable," he said. "This year we've broken the record as far of the number of works in the show, the quality of the work submitted was so high . . . which was great to see."
In total, the show will spotlight 92 pieces by 66 artists — each supporting the LGBTQ+ community, either as a member or an ally, in the professional, student and hobbyist categories. As far as mediums, anything goes, from ceramics to photography and everything in between.
"There's a lot of really strong work in the show, and a lot of really great artists," Meehan explained. "For some people, art is the most powerful way to express their identity, so to have the opportunity for the community to come in and see some of that expression is really great."
Seeing a variety of people from all walks of life attending festival events is one of the key missions of Pride, and according to Saidat, the more folks come out, the more conversations can be had.
"There's events going on all over, from music downtown, to the theatre . . . listen the choir at Aeolian Hall, find a couple of friends and tour the city," she said. "Find a speaker and listen to their story and what we need to do to support the LGBTQ+ community. There's so many different ways to experience Pride in London — we're going to have a great time together."
For more information on Pride London Festival, including a complete list of events from July 19-29, visit www.pridelondon.ca.