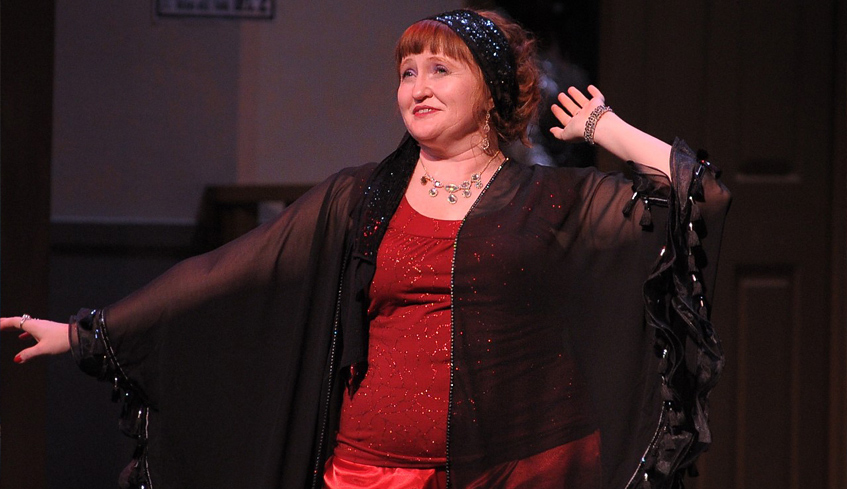 By Whitney South, Best of London. 04.29.19
After 30 years of bringing a veritable feast of melodic delights to the Forest City stage, Musical Theatre Productions (MTP) is wrapping up this season with a bang — and with a much-deserved nod to the man that started it all.

From May 1-4, MTP will host a benefit cabaret at the Wave on the Western University campus, along with a special presentation to founder and London theatre icon John Gerry.

To say the creator is flattered, would be a bit of an understatement.

"They were very kind to give me an award this year on opening night . . . it's really something," he said. "This kind of thing isn't why we do it, but I'm deeply appreciative. That said, the spotlight should always be on those who are performing . . . so you can understand how surprised I was."
While deeply modest as to the importance of his part in the creation of what has been hailed as the first community theatre organization dedicated to producing Broadway-style musicals in London, Gerry played an integral role in bringing together some of the city's best and brightest. His determination and vision helped create London Musical Theatre (LMT), which has gone on to mount 74 productions over three decades. After merging with the local Gilbert and Sullivan Society, LMT was renamed Musical Theatre Productions has continued to hold its own in the London theatre community, most recently with two sold-out productions — Hello, Dolly! and The Wedding Singer — earlier this year.

It's a company that has no-doubt grown beyond its ambitions and has come to mean so much to so many, including producer Sue McKone, who found more than just a spotlight, but a family as well.

"While the original group had this kind of Judy Garland-Mickey Rooney attitude of 'Let's put on a show!' it's really become so much more," she explained. "What they've done has really connected this community of people over 30 years. We've made lifelong friends here. I wouldn't have my life today if it wasn't for this group."
Now with MTP celebrating its pearl anniversary, they'll take over The Wave with a dinner-theatre cabaret event, SHOW OFF: 30 Years of Musical Theatre, featuring not only a little song and dance but some newly created mash-ups and medleys paying tribute to past shows in the company's history.

From The Little Mermaid to Little Shop of Horrors, Songs for a New World to South Pacific, MTP's catalogue spans some of the most beloved shows of all time.
So, how does one choose?

"I've tried to have a nice balance within those musicals and operettas of songs that are quite well-known as well as some that may ring a bell for people," said director and creator Andrew Rethaz. "I think one of the things that really exemplifies that balance are some of those mash-ups and medleys that we're going to do. The interplay is going to give context, and it's going to be a lot of fun."

SHOW OFF: 30 Years of Musical Theatre hits the stage May 1-4 at the Wave on Western University campus. Doors open at 5:30 p.m. for dinner service, with the show kicking off at 8 p.m. Tickets are available in person at the Grand Theatre Box Office (471 Richmond St.), by phone at 519-672-8800, or online at mtplondon.ca.
All proceeds benefit Musical Theatre Productions, a not-for-profit organization and registered charity.