Whitney South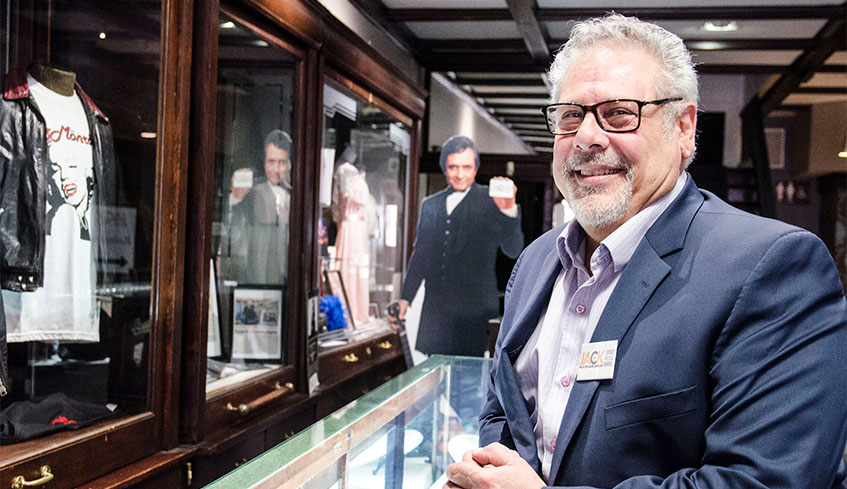 By Whitney South, Best of London. 02.20.018
On Feb. 22, 1968, two of the most influential icons in music history stunned thousands in a London hockey arena.
While the moment Johnny Cash proposed to June Carter was immortalized on film as nothing more than a brief encounter somewhere in Ontario, Forest City fans knew better.
Now, the Jack Richardson London Music Awards (JRLMA) are getting ready to celebrate that milestone with a tribute at the London Music Hall, 50 years later.
"It's a significant event that happened in music, and it's one that happened here in London, Ontario, between two of the most significant individuals in music," said JRLMA founder Mario Circelli. "It's always been tucked into the back of our minds . . . and we knew we had to honour it in a very special way."
On Thursday, Feb. 22, the JRLMA will present Johnny & June: Engaged in a Fever, with performances by some very special guests, including local duo The Marrieds, as well as a Q&A session with famed Tennessee Three drummer WS "Fluke" Holland, and the Man in Black's younger brother Tommy, an accomplished musician in his own right.
The Marrieds will also take centre stage for a recreation of the famed proposal.
As Cash's only drummer throughout his career, Holland was on stage that fateful night, and will not only perform during the event, but will also field questions and share stories about his time on the road.
"When I told him we were looking at a 16-song evening and I sent him the set list, I asked him which five or six songs he wanted to do. His response was he wanted to do them all," Circelli said with a laugh. "We're really excited about having him. He's just a genuine, good-ole guy."
Circelli went on to add a lot of London's history has gotten lost over the years, which is why it's so important to preserve and honour the past.
"A lot of the stuff that happened was never documented . . . which is why we're so lucky to have people like James Reaney."
A long-time journalist and local music historian, no one knows the ins and outs of London's music scene more than Reaney, who explained in addition to celebrating Cash and Carter, the evening's festivities are also a chance to honour the legacy of the late Saul Holiff, the Londoner who was Johnny's manager for over a decade.
"A lot of the amazing Johnny and June story happened in London — and Saul was the reason for that," he said, adding it was Holiff who took the reins as the original advocate for London music. "The Jack Richardson London Music Awards wants his hometown to help celebrate that connection."
It was a sentiment echoed by Circelli, who pointed out that without Holiff, there was really no telling where Cash's career would've gone.
"Saul managed during some of Johnny's most difficult years . . . he pushed the rock up the hill. He was also the man behind the San Quentin recording and introduced Johnny to June," he said. "Saul put a lot of his life on the line for Johnny Cash, and that's why Johnny will forever be connected to London."
For more information, or to grab tickets, visit www.londonmusichall.com.
Johnny and Saul by: Jonathan Holiff