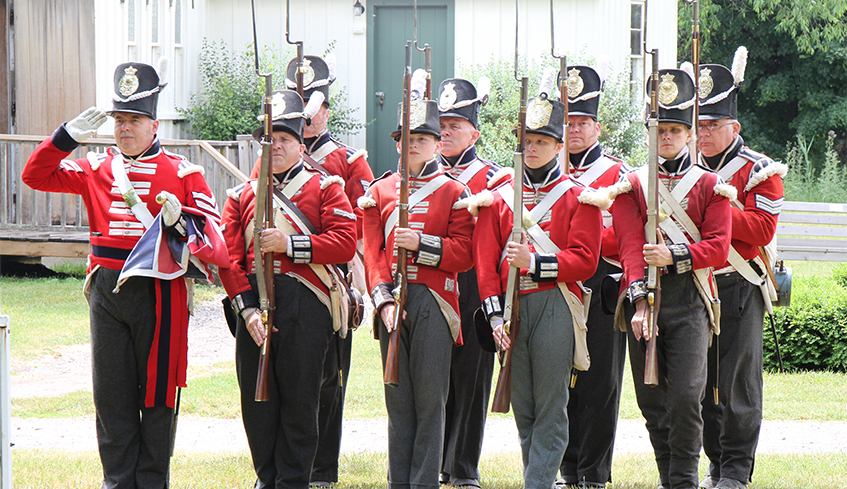 By Whitney South, Best of London. 06.29.18
Who's ready to party like it's 1880?
With Canada Day festivities on the horizon and Londoners ready to celebrate, the folks at Fanshawe Pioneer Village maintain there's no better way to ring in the present than by taking a look at the past.
On Sunday, July 1, the attraction will offer a wide selection of activities throughout the afternoon, including horse-drawn wagon rides, a flag raising by the Royal Scots and more, with plenty of time left to catch your favourite fireworks show.
"This is one of our main events each year, so much like Victoria Day for us, this is something where people make it part of their Dominion Day tradition," said Alison Deplonty, interpretation coordinator for Fanshawe Pioneer Village. "It's a way to spend the day before heading off to their evening activities."
This year's offerings will also include bubble-blowing, a school lesson dancing, and music by the Schotts, as well as a spelling bee at 12:30 p.m.
The formal celebrations begin at 1 p.m., with patriotic speeches and singing, and a mini-militia re-enactment.
"The event really gives you an idea of where Dominion Day as a celebration got its roots," Deplonty explained. "These days we think of barbecues and fireworks, but it really all started as a time for being together and that's what we're really trying to promote."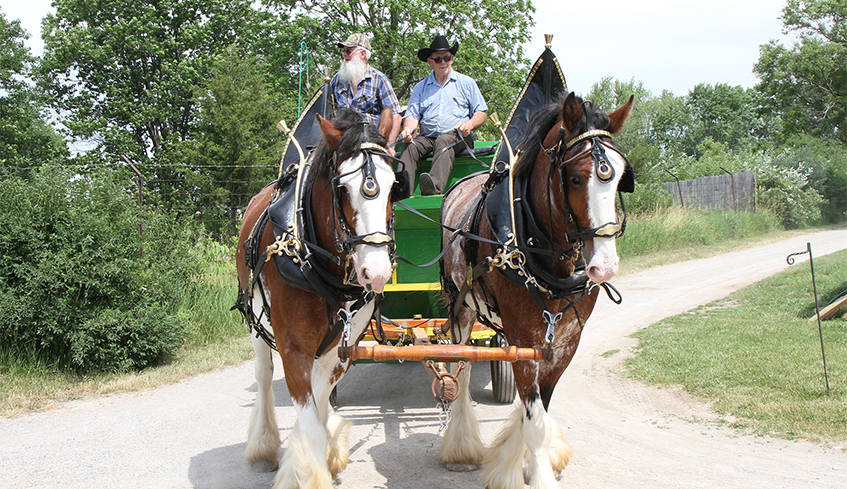 Traditionally, Canada Day is meant to celebrate the coming into force of the Constitution Act in 1867, which united the three separate colonies of Canada, Nova Scotia and New Brunswick into a single Dominion within the British Empire. Once called Dominion Day, the holiday was renamed in 1982, the year the Canada Act was passed.
Though the village's organizers love celebrating the day the old-fashioned way, that doesn't mean visitors have to be history buffs to enjoy.
"We try to make sure we have lots of activities that are geared to everyone, so it's not just folks who are particularly interested in history," said Deplonty. "We want to make sure everyone is going to have fun while they're here, as well as experiencing what the day would've been like all those years ago."
First developed in the mid-20th century by local conservation authorities, Fanshawe Pioneer Village has developed into one of London's premier family attractions.
While the village is open year-round for a casual stroll and mobile tour, public programming runs May 19 to Oct. 8, from the celebration of spring, right up until the fall.
More than just a peek into the past, visitors will find Fanshawe Pioneer Village is not only big on history, but big on fun.
Fanshawe Pioneer Village's Canada Fay festivities run 10 a.m. to 4:30 p.m., Sunday, July 1. Admission is $9 for adults and $7 for children, while kids three and under are free.
For more information, visit www.fanshawepioneervillage.ca.