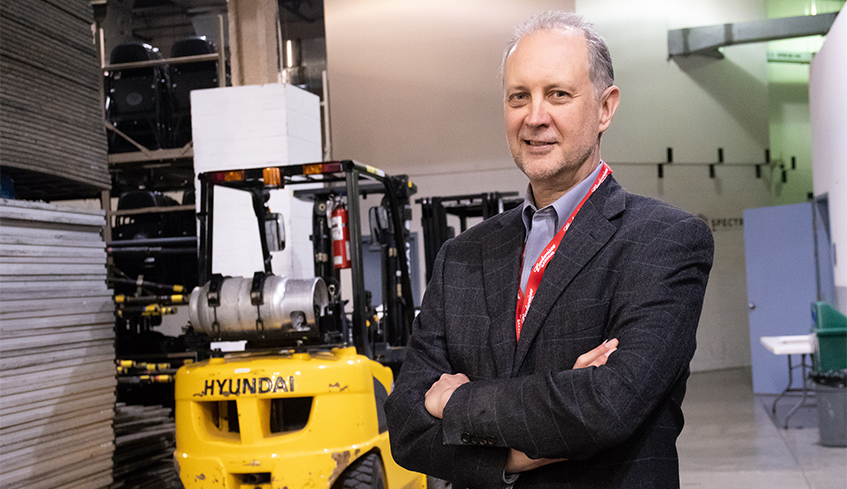 By Whitney South, Best of London. 05.09.18
Whether they're living out of a suitcase or spending months on a bus touring across the country, it's no secret musicians sacrifice a lot to bring their music to the fans.
For the crew at Budweiser Gardens, who have hosted some of the biggest names in the biz including Elton John, Cher, and Chris Stapleton, there's no better reason for turning backstage into a home away from home.
"The way we've always looked at it is, these people are on the road 200 days a year, and when they come here it's their place for the day," said General Manager Brian Ohl. "We try and make it as nice for them, and as comfortable and stress-free as possible. We don't want them to worry about anything except what they're going to put out on stage."
Now, the public is once again getting a chance to see everything that goes on behind the scenes with the return of Bud's Backstage Experience, slated for Wednesday, June 6.
It's an event where guests are treated to a glimpse behind the curtain, all while raising funds for charity.
Celebrating its fourth year, the evening will offer everything from dressing room tours — which are staged to mirror what the digs looked like when various acts were in town — to road stories from Allan Reid, President & CEO of The Canadian Academy of Recording Arts and Sciences, the JUNO Awards and MusiCounts, who will talk about his experiences over 30 years in the industry, as well as dinner featuring selections from artists' past requests.
Last year's offerings included the Dixie Chicks' broccoli and cranberry salad, Sir Elton John's mini-potato gratin stacks, and Dean Brody's bacon-encrusted smoked gouda mac 'n' cheese. Really, the possibilities are endless.
Luckily, it hasn't taken long for the event to become one of London's most anticipated nights out.
"People really love it," Ohl said with a smile. "Like any new idea, it took some time for people to discover it, but now they're always talking about what they can expect the following year. Word of mouth has been great."
In addition, guests can participate in a silent auction where exclusive concert memorabilia collected from various events at Budweiser Gardens will be up for bid. Highlighted items from last year's auction include guitars signed by Eric Church and Green Day, a signed event photo of Elton John and a Canadian Country Music Association hockey jersey signed by participating artists.
As for where that money will go, like everything else around London these days, that comes with an exciting partnership with the JUNOs.
MusiCounts, a charity affiliated with the awards, has been putting musical instruments into the hands of children, over 800,000 in fact, for 20 years. Living by the mantra all kids should have access to music in their school or community, the organization has played a large role in the London area, supporting 20 local school and community programs with over $175,000 in instruments, as well as awarding 37 scholarships to London area post-secondary students.
"As a proud host of the 2019 JUNO Awards, we're honoured to partner with MusiCounts to further help contribute to the support of local music programs," said Ohl. "We've had the pleasure of hosting so many incredible performances at our venue, and we're excited to provide fans with this unique experience all while supporting an amazing initiative."
Bud's Backstage experience takes place at Budweiser Gardens Wednesday, June 6.
Tickets are $75 and can be purchased at the box office, by calling 1-866-455-2849, or by visiting www.budweisergardens.com.
Photos by Whitney South